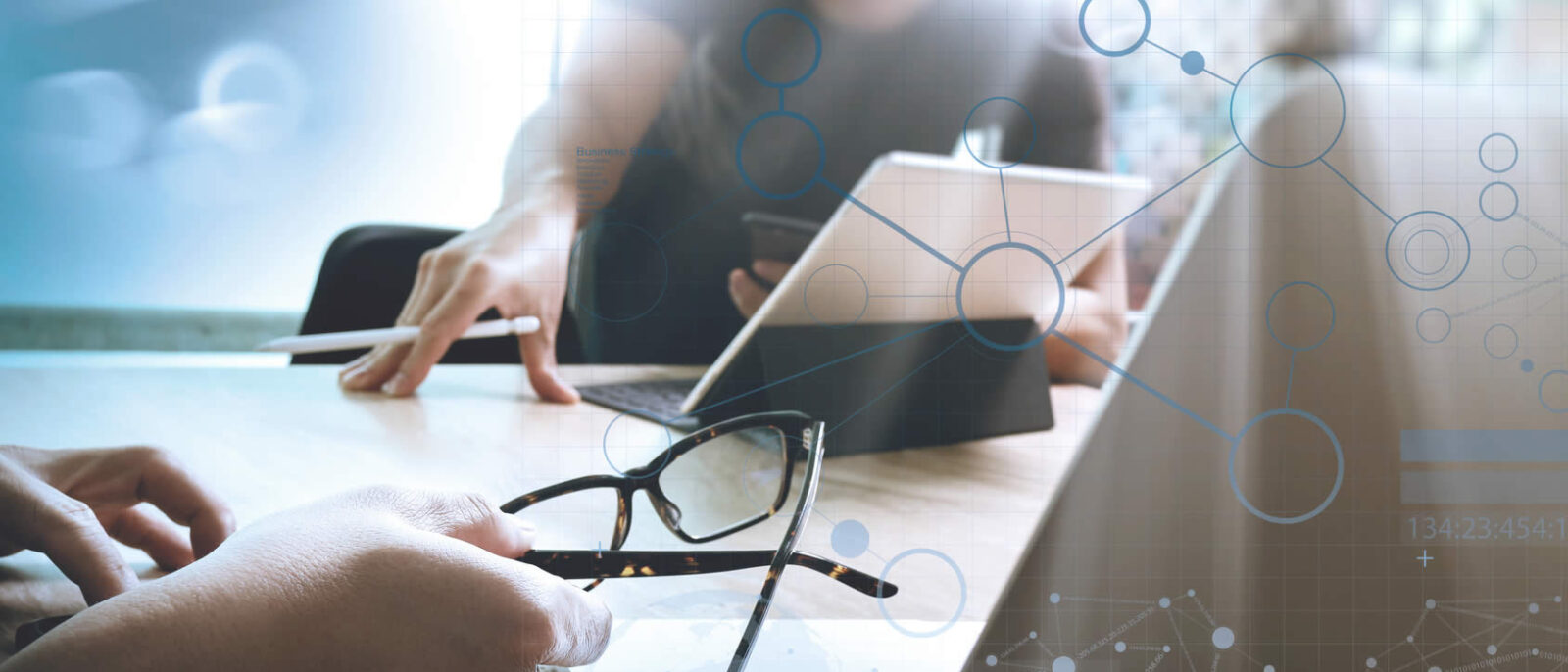 Master of Science

Information Systems Engineering and Management

ISEM offers a bridge between current and emerging technologies, the technical system development process and management considerations, including the study of management science to support enterprise digital transformation.

The ISEM graduate program is designed to educate leaders who can work with Stakeholders, understand business problems, define requirements for addressing those problems, then plan, architect, design, integrate, test, deploy and manage the next generation of smart digital enterprises.
ISEM at HU is a 12 course, 36 credit hour flexible and interdisciplinary program that emphasizes the technical, engineering and management business aspects of creating and deploying smart digital enterprises. ISEM is SEVP compliant for International students.
HU graduate studies in ISEM cut across the following three inter-related perspectives of successful system design and deployment:
Information Systems Technologies: the latest current and emerging technologies and their applications. Current and emerging technologies include predictive and generative Artificial Intelligence (AI), Machine Learning (ML), on-premise and Cloud Computing, Blockchains, Business Intelligence, IoT and Industry 4.0
Systems Design: systems thinking and emphasis on development of integrated systems instead of individual components. Includes development of enterprise architectures that optimize the use of people, processes and technologies
Management: and Management Science, which includes business strategies, entrepreneurship, planning integration, security, governance, global enterprises and agile enterprises
The ISEM course structure is comprised of 12 courses in total, with five (5) "Core" Courses, five (5) "Elective" Courses and two (2) Capstone courses. All "Core" courses must be taken in the first year of study before Elective courses are available in the second year of study.
---
Program Concentrations
Upon entry to the ISEM program, each student picks one of five (5) available "Concentrations". A student will remain in that chosen Concentration unless they switch to a different Concentration before 24 credit hours have been accomplished. The ISEM Concentrations are:
ARTIFICIAL INTELLIGENCE FOR BUSINESS
5 courses (4 mandatory + 1 Elective)
This concentration educates a student on AI Principles and Applications and relationship of AI to Machine Learning, Big Data and their role in Business Intelligence and Decision Support Systems.
CLOUD COMPUTING FOR BUSINESS
5 courses (4 mandatory + 1 Elective)
This concentration focuses on the application of Cloud Computing to modern Enterprises. This Concentration ties together emerging Cloud Computing applications, Security and the role of AI and Machine Learning in the implementation of Cloud Computing in modern enterprises.
BLOCKCHAIN AND CRYPTOCURRENCY
5 courses (4 mandatory + 1 Elective)
This concentration immerses the student into the emergent Blockchain technologies and tools as well as exposure to cryptocurrency applications that include Bitcoin and Ethereum.
MANAGEMENT SCIENCE, STRATEGY AND TECHNOLOGY
5 courses (4 mandatory + 1 Elective)
This concentration extends the concept of "IT Management" by introducing quantitative Optimitization and Decision Analysis techniques.
INDIVIDUALIZED
This Concentration is available to students who wish to select their own customized set of 5 Electives upon completion of their Core courses. The "Individualized" Concentration makes it possible for a student to select available Graduate level courses from across the University.
For more details on each Concentration, please see the ISEM Program Overview.
Program Certificate
Blockchain and Cryptocurrency
Interested in staying ahead of the learning curve on Blockchain and Cryptocurrency technologies? If so, look no further! Whether you're looking to apply blockchain technology in research or to grow your career prospects, we can provide you with the knowledge and skills necessary to become a knowledgeable leader in this rapidly growing field. Do not miss out on this unique opportunity—enroll now and start your journey into the exciting blockchain world!
Blockchain is driving a new technology revolution and is becoming increasingly crucial across industries such as finance, healthcare and supply chain management. Learn from expert faculty in the comfort of your own home through this Certificate-earning set of five (5) online courses. Develop your expertise and gain a competitive advantage in this increasingly important set of technologies. Enroll today. 100% online!
Courses include:
Bitcoin Blockchain
Ethereum Blockchain
Cryptocurrency Regulation
Blockchain Scalability
Decentralized Finance
The program is accepting applications for Fall 2024. It is not approved for international nonimmigrant students.
Start Your Blockchain Journey Today! Apply Here or send an e-mail to ISEMMasters@HarrisburgU.edu.
---
What separates the ISEM MS program from its peers?
The ISEM Program recognizes that continuous "Digital Transformation" is occurring around the globe. This makes it important for students to understand how current and future generations of digital enterprises will be successfully conceived, planned, designed, deployed and managed. To support this:
ISEM is focused on the "holistic, big-picture" view of system development and addresses the entire system development life cycle from concept to deployment, maintenance and support and ultimately system retirement. Both technical and management aspects of this process are addressed.
ISEM embraces current and emerging technologies. This list is dynamic, but currently ISEM addresses the increased impact of software and data on systems. Current technology focus is on Artificial Intelligence (AI),including both predictive and generative AI, in-premise and Cloud Computing, Analytics, Blockchain, Semantic Web, IoT, Cyber Security, DevOps and Enterprise Resource Planning. This list evolves as technology evolves.
ISEM recognizes that virtually all variations of digital enterprises in the public and private sectors are being transformed. This includes, but is not limited to, commercial business, manufacturing and Industry 4.0, cognitive cities and Communities, digital health, energy and eAgriculture. This list is dynamic and ever-evolving.
Why Choose ISEM?
ISEM supports career advancement and career change. The Program provides a flexible, student-driven blend of business, process and technology as it works across Information Systems, Systems Engineering and Management topics. The curriculum integrates these concepts to provide the student with a more "holistic" view of complex system development.
ISEM curriculum is in line with industry needs. ISEM regularly consults with its six-member Industry Advisory Board to ensure the curriculum is meeting industry needs.
ISEM offers a tailorable program. Upon completion of ISEM "Core" courses, a student can then take any of five (5) "Concentration" paths to graduation. Four of the five Concentrations yield not only a Diploma but also a Certificate of Completion of the Concentration studies. The "Individualized" Concentration yield a Diploma but not a Certificate.
ISEM also offers a PhD Program. You can start with the ISEM Master's Program then apply for the ISEM PhD Program if that fits your career goals. This offers a streamlined path if you know in advance that you are interested in pursuing the PhD degree.
To learn more, apply or send an e-mail to:
M.S. ISEM: ISEMMasters@HarrisburgU.edu
Ph.D. ISEM: PHD@HarrisburgU.edu
Information Systems Engineering and Management Advisory Board
The Information Systems Engineering and Management program is guided by leaders in industry to ensure the program produces graduates capable of stepping into a variety of roles. We thank the following Advisory Board Members for their continued guidance and support:
"I want to express my gratitude for the two excellent courses that [Dr. Amjad Umar] teaches (ISEM 500 and ISEM 540) which helped me learn a lot. I used the learnings, strategies and SPACE projects in my interview for my dream job as a Product Manager with a technology company.

I was given a case to build a business around a high quality video technology and I applied the enterprise architecture principles. I am thankful to Harrisburg University for a very practically designed curriculum due to which I got my dream career in the field of product management which combines technology, business and design."
"ISEM graduate program is a highly flexible graduate program that offers a balanced mixture of information systems, systems engineering and management. The setting of courses is closely integrated with the development directions of industry."
"ISEM has been an intuitively flexible and interdisciplinary department at HU. I have been a designer and community advocate with 15 years of experience in the domain. I wanted to jumpstart my career so I could merge my passion for social justice with that of technology and the ISEM program turned out to be the best decision as it gave me a lot of confidence in the choice I made to advance my career, furthermore move to the next phase of my educational journey as a Ph.D. candidate. I would not have done so much in the field and realized my calling if it weren't for Prof. Amjad Umar and the ISEM faculty who have genuinely been supportive throughout my journey as a student at the university."
Program Lead
Robert Pittman, Ph.D.
Assistant Professor and Program Lead of Systems Engineering
Full Time Faculty
Corporate Faculty
Program Core Courses
This program requires a total of 36 semester hours: 15 semester hours from the "Core" courses, 6 semester hours of experiential (Capstone) courses, and 15 Elective semester hours of either Concentration (Elective) courses. Note that all courses are 3 semester hours.
Mandatory CORE courses (all students) (12 credit hours)
Core courses (All students) – "Pick 1" from list OF 5 COURSES (3 credit hours)
ISEM elective courses
ISEM offers nearly 40 Elective courses. Once a student has completed the 15 semester hours of "Core" courses, then 15 Elective semester hours are available.
The best summary view of the ISEM Elective courses is provided in the ISEM Courses at a glance.
The HU Graduate Catalog provides the best detail of the individual courses.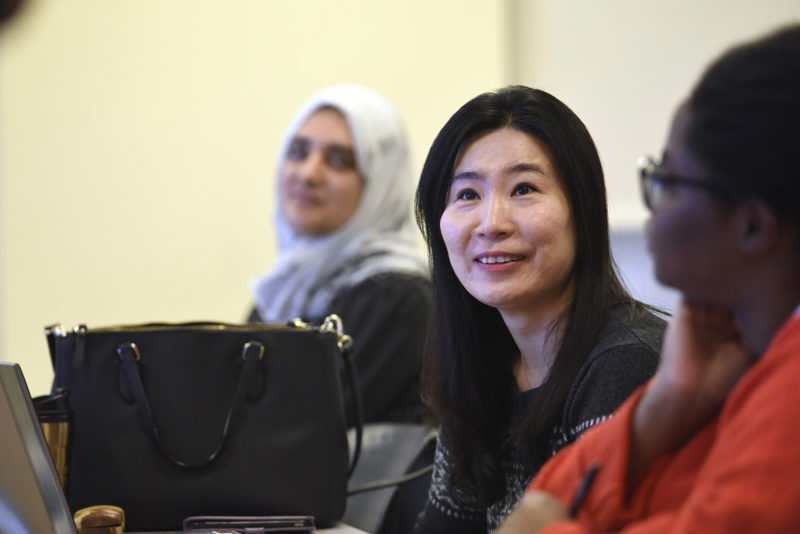 Information for

Students who want to come to the U.S.

The University is home to more than 5,000 international students representing 110 countries.
Get More Information
Questions about our programs? Reach out to a member of our team and get personalized answers.
Apply Now
Create an account and start your free online application to Harrisburg University today.