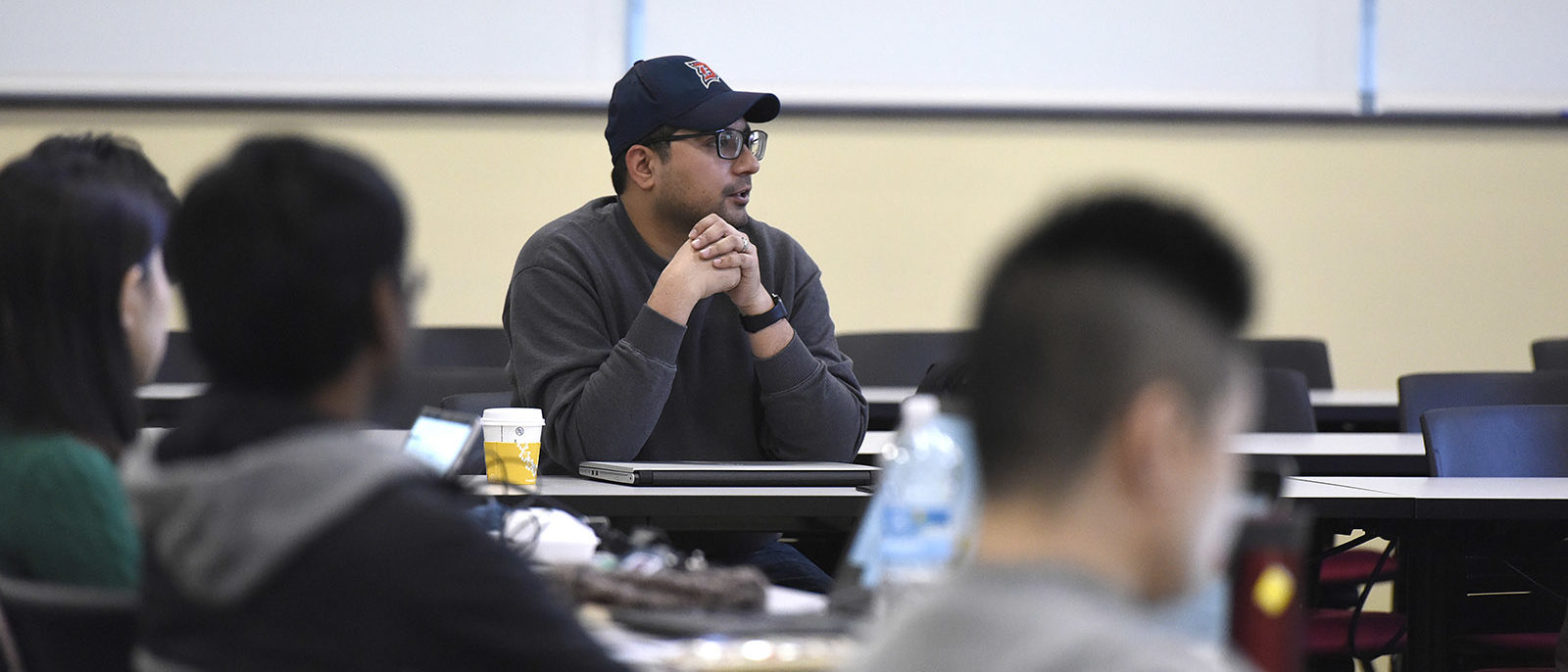 Master of Science

Information Systems Engineering and Management

The ISEM graduate program is designed to educate the leaders who can plan, architect, integrate and manage the next generation of smart digital enterprises. ISEM offers a bridge between business and technology through digital transformation.
ISEM at HU is a flexible and interdisciplinary program that emphasizes the enterprise architecture, planning and management issues at global levels. 
An HU ISEM student may specialize in the following areas: artificial intelligence, business intelligence, digital government, digital health, entrepreneurship, information security, smart cities, software engineering, systems development, and technology management as part of their individualized concentration.
HU graduate studies in ISEM cut across the following three active areas of work:
Information Systems: latest technologies and approaches (e.g. web-based components, mobile computing and wireless communications, business intelligence, and emerging technologies);
Systems Engineering: systems thinking and emphasis on systems instead of individual components; enterprise architectures consisting of people, processes and technologies; and,
Management: business strategies, entrepreneurship, planning integration, security, governance, global enterprises and agile enterprises.
What separates the ISEM MS program from its peers?
The focus is on how the current and next generation of Digital Enterprises will be planned, engineered and managed. This implies:
Digital Enterprises include Smart Cities, Smart Communities, Industry4.0, Digital Health, Energy, eAgriculture and virtually all variations of Next Generation Enterprises (NGEs) in the public and private sectors.
We are not focused on one aspect (e.g., Management) of NGEs –We cover the entire Plan-Engineer-Manage cycle of Systems Engineering.
We are not focused on one technology (e.g., AI) of NGEs either, but instead cover how Analytics, AI, Semantic Web, Cloud Computing, Cyber Security, DevOps, ERPs and Mobile Apps are integrated into building NGEs.
Why Choose ISEM?
ISEM is a flexible blend of business and technology — it cuts across Information Systems, Systems Engineering and Management.
ISEM offers flexible specializations in Digital Transformation, Technology Management, AI and BI for Business, Smart Cities & Communities, Industry 4.0 and many more.
You can build your own specialization by taking any three courses in a topic area and then completing a related capstone project.
You can start with MS in ISEM and finish with a PhD in ISEM.
It's suited for career enhancement and career changers (e.g., from Business to Technology & vice versa).
Program Concentrations
Next Generation Technologies
Techpreneurship
Quantum Information Sciences
Individualized