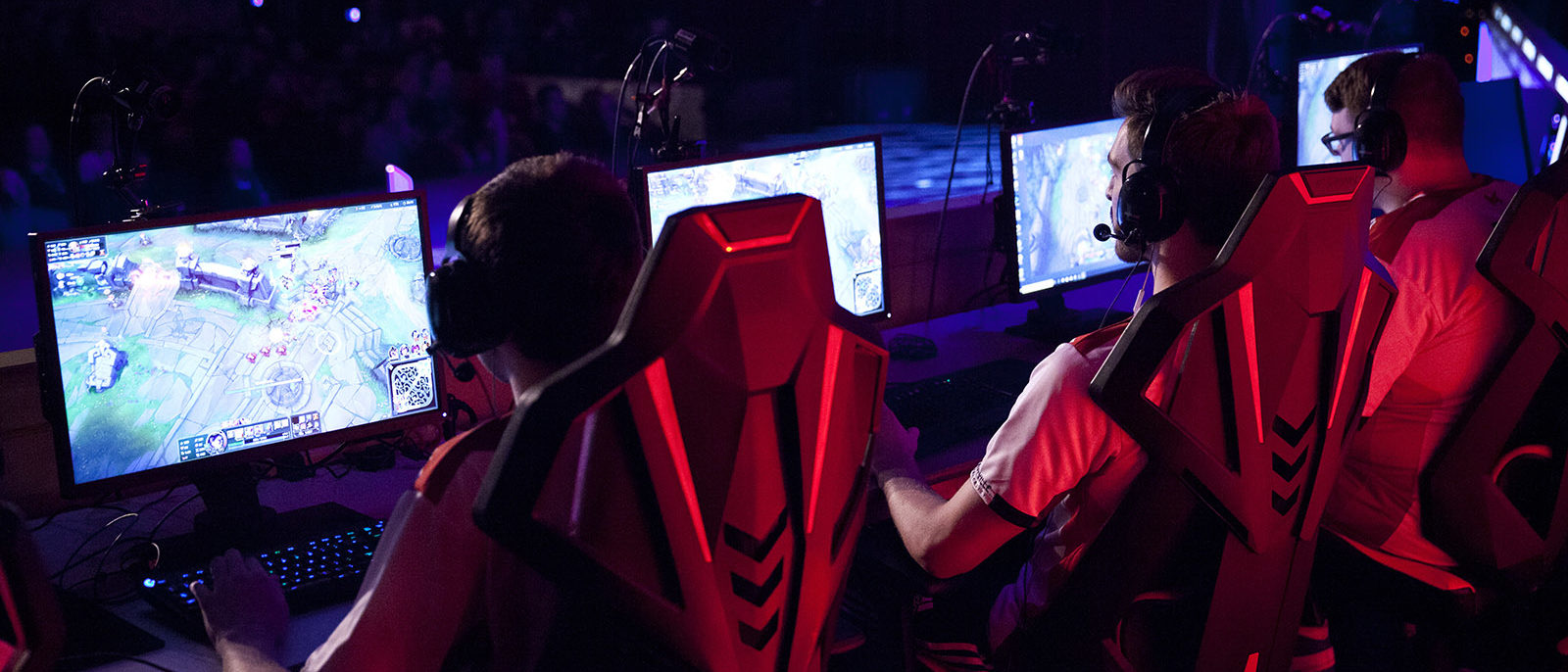 Esports
Harrisburg University is at the forefront of helping students achieve the professional knowledge needed to succeed in the esports industry, whether in the game or behind the scenes.
Our esports varsity team, the HU Storm, sets the standard in collegiate esports.
Each year, 22 esports players receive full-tuition scholarships and a housing stipend. Our student players have the opportunity to pursue degrees in today's hot fields, compete under a world-class coaching staff, and learn in our state-of-the-art practice space.  Learn more about The HU STORM.
We also host one-of-a-kind spectator events such as the HUE Invitational tournament, where 64 world-class varsity esports teams compete for a grand prize pool of $50,000.