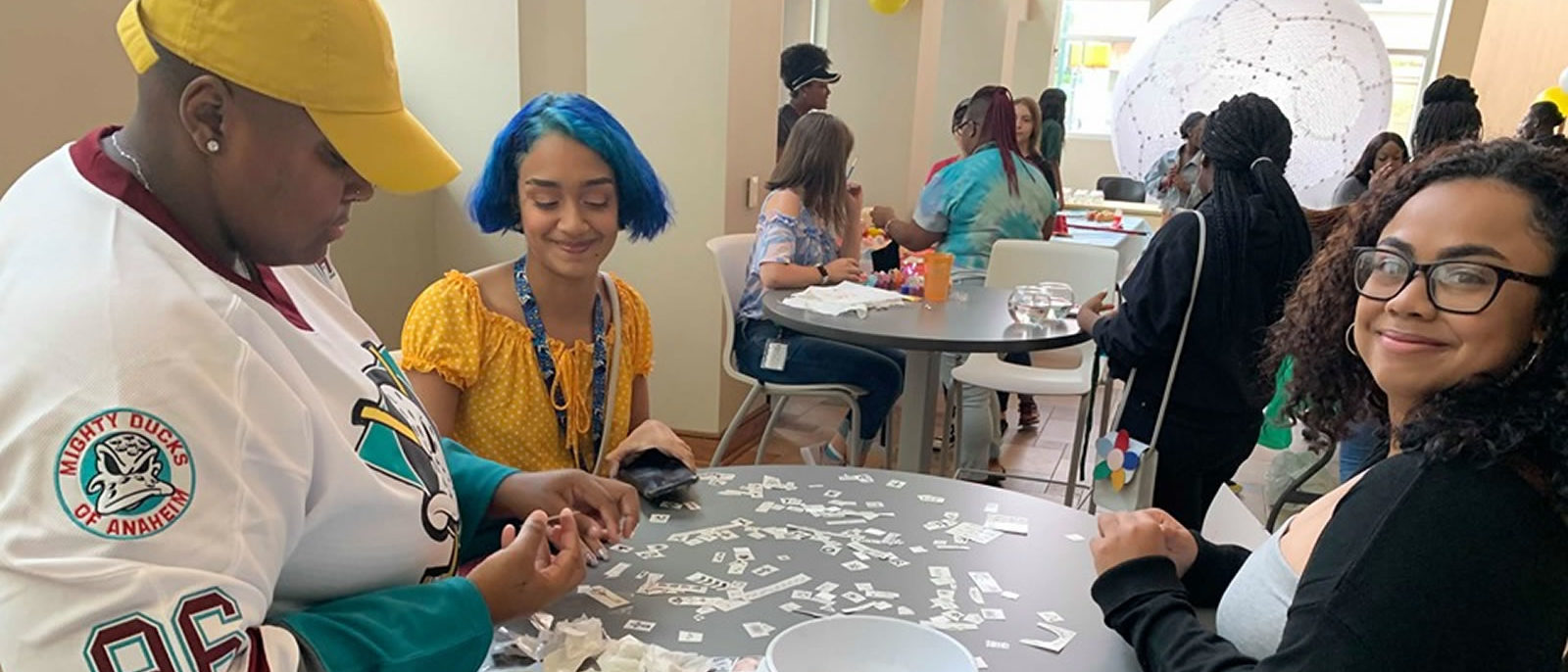 Clubs, Groups and Organizations
College is more than just classes.
Harrisburg University is an entrepreneurial school with an environment that fosters learning outside of the classroom. Students are encouraged to get involved in organizations, clubs, interest groups, and sports groups to build skills that can be used in the long run. If students do not see anything of interest in the current groups on campus, they can take the initiative to start a new group on campus.
Check out our student clubs, interest groups, organizations and sports groups, plus other upcoming student events.
Don't see a club or organization that interests you?
Contact the Student Life Team at Activities@harrisburgu.edu.
Clubs
HU Clubs are fully recognized groups with a seat in Student Government and a staff advisor. These groups can host campus events, hold meetings, request funding support, and provide campus activities.
Anime Club
African Student Association (ASA)
Bio-Tech Club
Caribbean Student Association (CSA)
Cooking Club
Environmental Club
Esports Club
Fitness Club – Philly Campus
Forensics Club
Geospatial Technology Club (GIS)
Lectric Club – Philly Campus
Math Club
Music Club
Rotaract Club (D.E.L.T.A.)
Interest Groups
Interest Groups are junior level clubs at Harrisburg University.
Art Club
Bible Study Group
Book Club
Debate Club
F.A.C.E. (Modeling Club)
Google Student Developer Club
Harrisburg HEMA (Historical European Marital Arts)
HU Step Team
LGBTQIAP Club
NAACP
Papyrus & Pen (Creative Writing Club)
Poetry Club (Caged Birds)
Tabletop Guild (TTG)
The 001 Group
Organizations
Organizations are directly managed by the Office of Student Life. These groups oversee clubs, interest groups, sports and other organizations as assigned by the Student Life Staff.
Harrisburg Student Government Association
Philly Student Government Association
Harrisburg Events Council
Philly Events Council
Athletic Council
Sports Groups
These recreational groups engage in sports with designated sporting partners such as HYP [Harrisburg Young Professionals], the YMCA of Harrisburg, or another student-selected location at the cost of the students or supported by HU.
Basketball Group
Dodgeball
Flag Football
Soccer
Volleyball