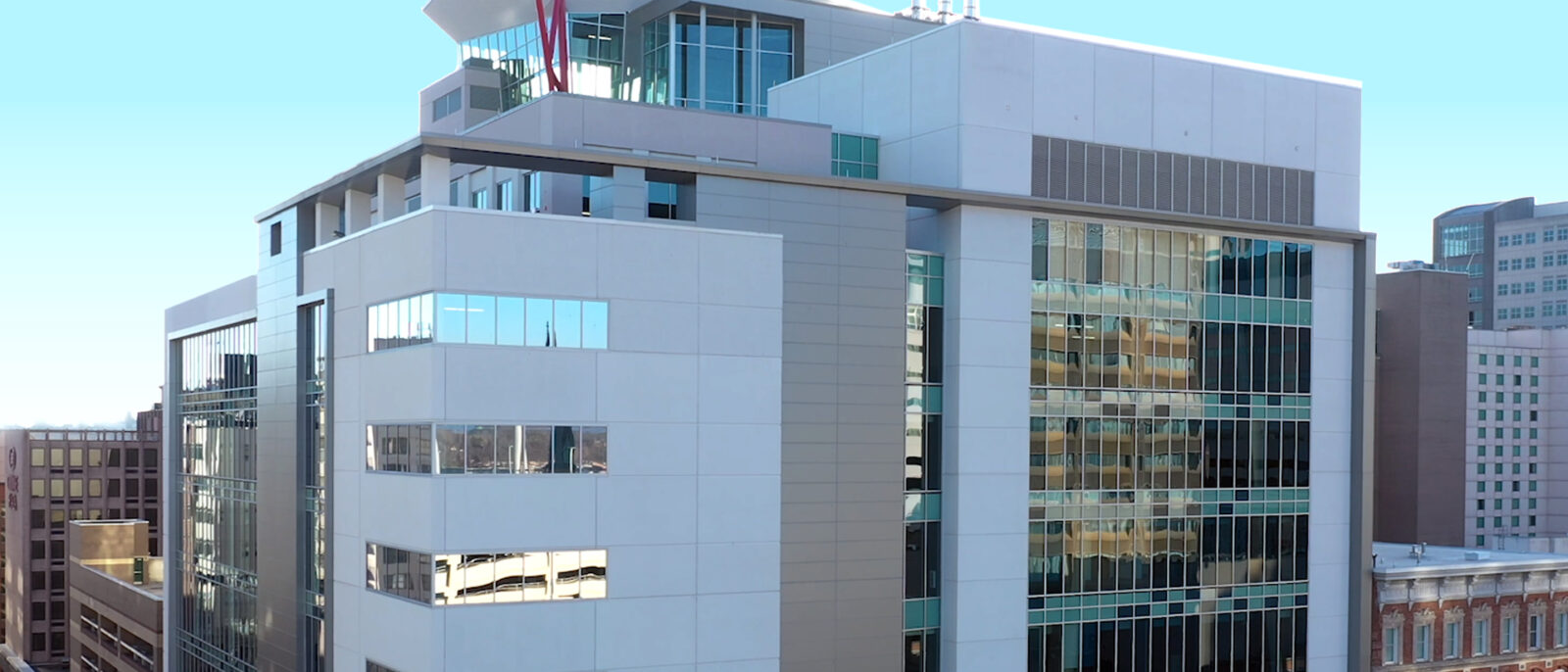 UPMC Health Sciences Tower at Harrisburg University
On September 13th 2023, Harrisburg University and UPMC celebrated the dedication of the new UPMC Health Sciences Tower on 222 Chestnut Street, at Harrisburg University. This twelve-story building will be a hub for various healthcare programs, including nursing, pharmaceutical sciences, exercise sciences, and other allied health programs as well as partnerships with industry to bring innovative training for healthcare professionals. Another highlight of the tower is the space dedicated to the Advanced Manufacturing program. These new labs feature 3D printers, machining equipment, industrial and collaborative robots, workstations for 2D and 3D modeling and computer programming, manufacturing systems and pneumatic/hydraulic automation trainers.
"The UPMC Health Sciences Tower is not just a building. It represents the culmination of years of dedication, hard work and collaboration among countless individuals and organizations," said Eric Darr, Ph.D., president of Harrisburg University of Science and Technology. "It symbolizes a beacon of hope for our community, signifying our commitment to innovation and excellence in health care and advanced manufacturing."
The partnership between UPMC and Harrisburg University is crucial to training the next generation of healthcare workers. UPMC has announced a 10-year financial commitment to support Harrisburg University program development, and this philanthropic and community-minded leadership is historic for the community and region.
"UPMC's partnership with Harrisburg University is changing the landscape for health care," said Jason Marx, M.D., president of Physician Services at UPMC in Central Pa. "Together, we're creating a new pipeline for nursing, providing new opportunities for innovation, offering space for growing programs, and achieving collaboration between students, faculty, and health care professionals in ways that are unique to our institutions."
This investment will directly support the healthcare workforce and make Harrisburg the region's anchor for Eds & Meds. The new space will provide new opportunities for students pursuing careers in health care.
The UPMC Health Sciences Tower at Harrisburg University will offer expanded classroom and lab space for the UPMC Shadyside School of Nursing and provide simulation spaces, science labs, and skills labs. With this new facility, Harrisburg University and UPMC hope to train the next generation of healthcare workers and positively impact the community.
For more information please reach out to Luanne Hutchinson or LJ Holmes.