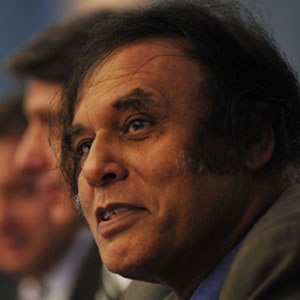 Amjad Umar, Ph.D.
Program Lead & Professor of Information Systems Engineering Management
Dr. Amjad Umar is the Director and Professor of ISEM (Information Systems Engineering and Management) program at Harrisburg University of Science and Technology, and an Adjunct Professor of Systems & Telecommunications at the University of Pennsylvania. He is also Chief Architect of the United Nations Partnership on Small Islands and a Fulbright Senior Specialist on ICT. At HU, Dr. Umar teaches graduate level courses in strategic planning for digital transformation, enterprise architecture and integration of smart enterprises, smart cities & communities, information security, and strategic intelligence. He also supervises graduate research and practical projects in Computer Aided Strategic Planning. Integration and Management of Next Generation Enterprises.
As Chief Architect of the United Nations ICT4SIDS (ICT for Small Island & Developing States) Partnership, he is currently focusing on smart hubs and smart towns for the Small Island & Developing States. Due to his assignments with three UN initiatives as Chief Architect and Initiative Director since 2007, he has worked with more than 40 developing countries. Dr. Umar has 30+ years of experience that includes senior management and consulting/advisory positions with governments and industries around the globe. As a Director of Research at Bellcore (part of the Bell Labs system) for 10 years, he supervised large-scale projects in IT planning, enterprise architectures and integration, mobile computing, information security, and collaborative systems.
Dr. Umar is also the Founder/CEO of a startup that specializes in Computer Aided Planning of ICT-based Systems for the underserved populations. He has consulted with global telecom organizations, US Department of Navy, US Army Research Labs, Frost and Sullivan (England), Toyota Corp., Society of Manufacturing Engineers, healthcare organizations, professional services organizations, and academic institutions in England, Singapore, China, Italy, New Zealand, South Africa, Argentina, Canada and more than 30 developing countries. He has written eight books and more than 60 research papers in his areas of specialization.
Teaching and Research Interests:
Dr. Amjad Umar's Teaching and research interest include Smart Communities and Cities, Next generation of digital enterprises, AI (Artificial Intelligence) for Business, ICT4D (Information and Communication Technologies for Development), Blockchain applications in B2B collaborations, Computer-aided decision support and advisory systems for complex situations, Smart collaborating hubs, and smart global villages for underserved populations.
Education
Ph.D. in Information Systems Engineering, University of Michigan, Ann Arbor, Michigan, USA.
M.S. in Computer and Communication Engineering, University of Michigan, Ann Arbor, Michigan, USA.