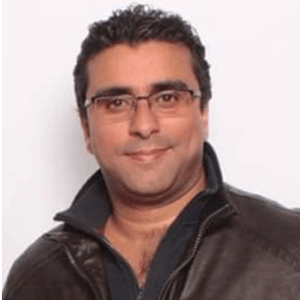 Iheb Abdellatif, Ph.D.
Assistant Professor of Information Technology & Management
Dr. Iheb Abdellatif is an assistant professor at Harrisburg University of Science and Technology (HU) in the ISEM (Information Systems Engineering and Management) program. He holds a Ph.D. and Master Degrees in Information Technologies and Operations Management. Dr. Abdellatif has more than 10 years of industry experience in information systems development, software engineering, data warehouses, business intelligence, business process analysis and operations management.
At HU, he teaches graduate level courses in Information and Communication Technologies, Enterprise Architecture and Aligning Business and IT strategies. His research interests include Internet of Things technologies, Enterprise Architecture, Information systems, supply chain management and operations management. Dr. Abdellatif has 10+ years of experience that includes senior management and consulting/advisory positions with industries around the globe.
As an IT Director at Bluesail Solutions, he supervised large scale projects in IT planning, enterprise architectures and integration, Enterprise Resource Planning (ERP), geographic information, and supply chain management systems. He is Co-Founder of a startup that specializes in Radio Frequency Identification (RFID) and IoT technologies. He is an active participant on the standardization committees of the IEEE Computer Society and has published several papers on Service-Oriented Architectures (SOA), business process controls and auditing, IoT and RFID technologies.
Dr. Abdellatif's research interests include the interface between the field of Operations Management (OM) and Information and Communications Technology (ICT). His research is motivated by the importance of ICT in the OM and logistics. The OM is increasingly linked to Information Systems (IS) and Information Technology (IT), which have evolved considerably in recent decades. In the current environment where operations are increasingly complex, ICT facilitate the exchange of information between the various actors in the business value chain and enable them to better manage their operations. His future research focuses on the following research question: How ICT can be applied to improve business operations and value chain?
To answer this question, Dr. Abdellatif intend to explore the following tracks; The use of IoT technologies in data collection and traceability of operations. More broadly, he interested in RFID technologies in the portfolio of Internet of Things (IoT) technologies, the use of ICT in improving operations and logistics. His primarily interest focuses on the use of GPS technologies and APIs (Application Programming Interface) as GOOGLE MAPS API that can be used to ensure traceability, monitoring and improvement of the supply chain.
Education
Ph.D. in Information Technologies and Management, École de Technologie Supérieure (ETS), Montreal, Quebec, Canada
M.Sc. in Information Technologies, École de Technologie Supérieure (ETS), Montreal, Quebec, Canada
B.Eng. in Software engineering, National Institute of Applied Sciences and Technology, Tunis, Tunisia