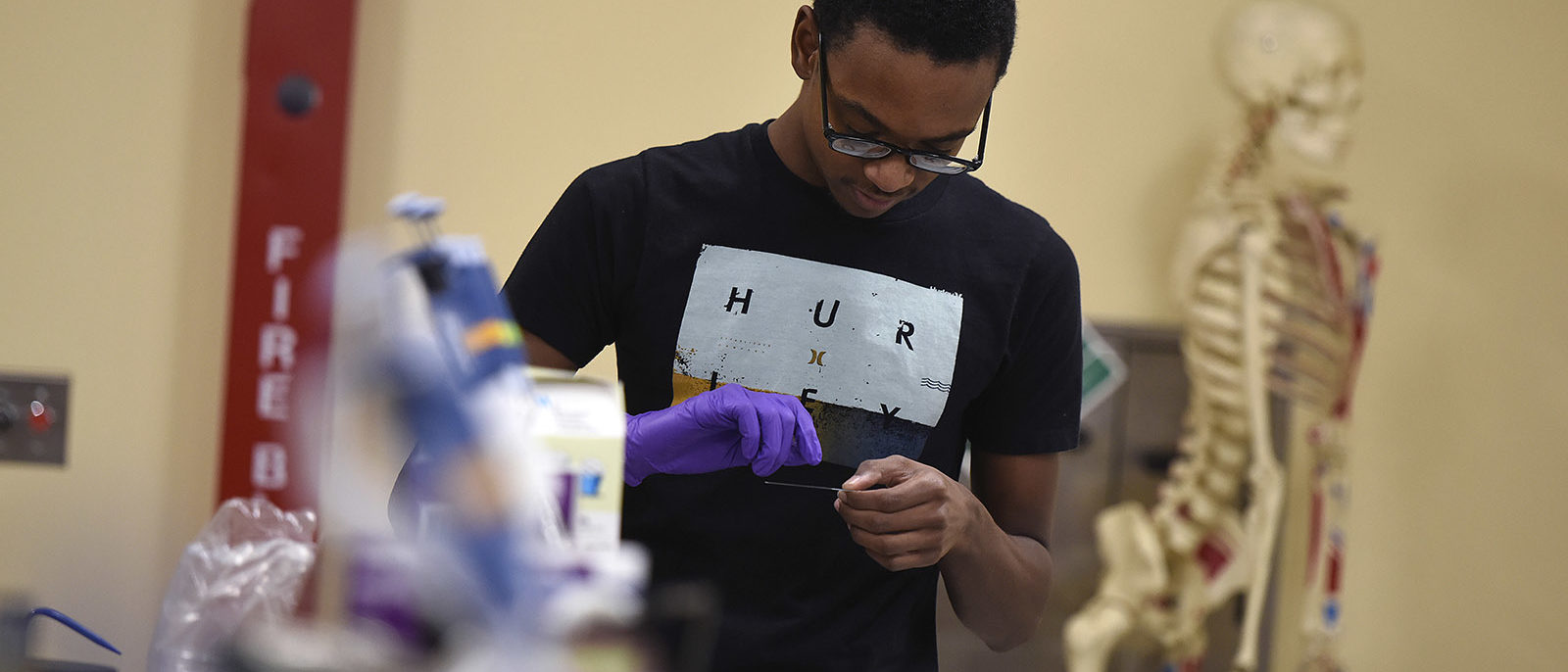 Bachelor of Science

Integrative Sciences

The B.S. in Integrative Sciences was designed to start with the basics of biology, chemistry, mathematics, and physics, and then allow students the flexibility to concentrate on Biology, Chemistry, or Biological Chemistry.
The Integrative Sciences program produces well-prepared alumni with knowledge in the physical and life sciences as well as practical instrument and technical skills needed to enter graduate school or a career in government or industry.
An environment favorable to interdisciplinary learning in science is provided, and through classroom and experiential learning opportunities, the student is allowed to develop his or her own interests in the areas where the different disciplines overlap.
Program Goals
Graduates of the Bachelor of Science in Integrative Sciences program are able to:
Demonstrate basic knowledge and technical skills to work effectively in a cross-disciplinary scientific field by demonstrating the knowledge and skills from more than one scientific disciplines;
Demonstrate the ability to communicate scientific information, including information that results from laboratory experimentation or fieldwork, in oral and written formats to both scientists and non-scientists;
Demonstrate the ability to make effective use of the library and other information resources in an academic area, including finding, conveying and critically evaluating scientific information obtained through scholarly journal articles, as well as sources obtained through an internet search;
Demonstrate the ability to make effective use of computers in addition to using technology as a tool in writing, collaborating with a team, illustrating, and data analysis to communicate scientific information; and,
Demonstrate sufficient mathematical and quantitative reasoning skills to perform competently in a professional position in the chosen field or in continuing professional training.
Program Concentrations
Biology
Biological Chemistry
Chemistry
Interested in a medical career? Harrisburg University Biotechnology and Integrative Science majors offer programs that set you up for success in medical, veterinary or pharmacy school. You can tailor our programs in Integrative Sciences and Biotechnology to meet the exact requirements of your chosen health professional school. Plus, the experiential learning you'll gain through the HU academic program can help you score a health-based internship or complete a medically based applied project that will help smooth the way for your entrance into a health professional school.