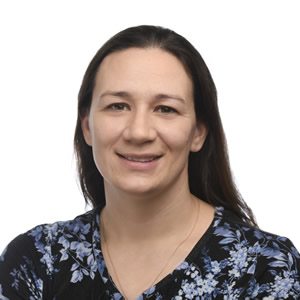 Jacquelyn Maddox, Ph.D.
Assistant Professor and Program Lead of Biological Science
Dr. Maddox graduated from Penn State College of Medicine after successfully completing thesis work on markers used to identify Human and Mouse Adipose Derived Stem Cells directly from adipose tissue. After working as an online instructor for other universities, she joined HU in 2011 as a corporate faculty member. She has since taught classes in both the Biotechnology and Integrative Sciences departments. She became an assistant professor in 2019.
Teaching & Research Interests:
Dr. Maddox is currently working on projects within the fields of biotechnology and microbiology. These include developing organ transplant scaffolds using 3D printing and mouse MSCs, characterization of bacteria in local areas (such as the Conodoguinet), and effects of natural agents on biofilm formation.
Education
Ph.D. in Biochemistry and Molecular Biology, Penn State College of Medicine, Hershey, PA, USA.
B.S. in Biology, College of Saint Elizabeth, Morristown, NJ, USA.