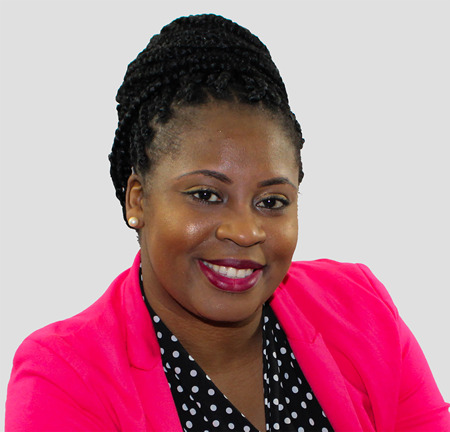 Akeisha Belgrave, Ph.D.
Assistant Professor of Applied Mathematics and Biological Sciences
Dr. Akeisha Belgrave conducted research in Cell Analysis and Modeling and Biophysics at the University of Connecticut Health Center and Princeton University as a doctoral student and postdoctoral student respectively. She conducted extensive studies on the shape maintenance and motility of rod-shaped bacteria.
Dr. Belgrave is currently working with undergraduate students on their experiential projects and independent research at the university to probe aquatic biofilms towards a healthy ecosystem and also to determine the effects of bacterial cell wall turnover towards a change in antibiotic efficacies, motility, and cell shape.
Education
Ph.D. in Biomedical Science with a concentration in Computational Cell Analysis & Modeling, University of Connecticut Health Center, Farmington, CT, USA.
B.Sc. in Optical Engineering, Norfolk State University, Norfolk, VA.
A.S Biology, Physics & Mathematics – Barbados Community College, Bridgetown, Barbados.