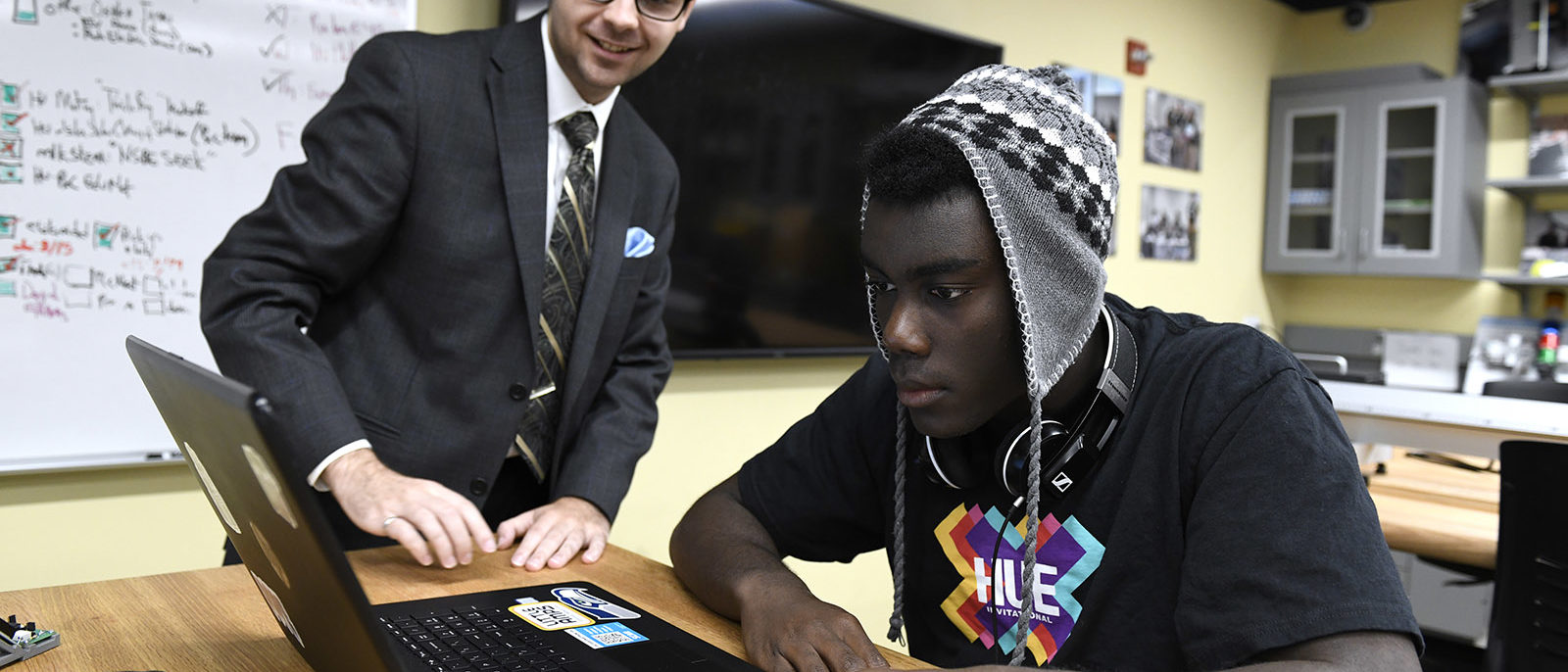 Bachelor of Science

Geospatial Technology

The Geospatial Technology Bachelor of Science degree program is one of only a handful of programs of its kind in the nation and our graduates are in high demand.
Geospatial Technology is a collective term referring to technologies that collect, store, query, analyze, visualize and present spatial information.
With the explosion of access to spatial data and spatially enabled tools, such as cellular phones and vehicle navigation systems, these technologies are also quickly becoming an essential part of everyday lives. And there is a growing need for a workforce skilled in Geospatial Technology for a variety of disciplines in the environmental, commercial, political, social, medical, military and emergency response fields.
Career Outlook
Industry partnerships for corporate faculty, substantive internships and project-based use of resources are a core component of the Harrisburg University Geospatial Technology program and a leading factor in preparing graduates for seamless integration into the workforce. Graduates can go on to local, state and federal government agencies, and these skilled individuals can be found employed in the private and non-profit sectors in a wide-range of related scientific and technical fields, such as agriculture and soils; archeology; biology; cartography; ecology; environmental sciences; forestry and range; geodesy; geography; geology; hydrology and water resources; land appraisal and real estate; medicine; transportation; urban planning and development, and more.
Program Goals
Graduates of the Bachelor of Science in Geospatial Technology program are able to:
Determine and apply appropriate geographic positioning and data development technologies to college and accurately aggregate georeferenced observations, events, and features;
Select and apply the analytical functions of geospatial software tools to support the geographic inquiry process and improve decision support;
Design and develop geospatial software applications and databases for processing, analyzing automating tasks or adding value to geospatial data; and,
Demonstrate professionalism within the geospatial technology industry through application of legal and ethical decision making, proactive engagement within the professional community and appropriate professional conduct.