April 7, 2022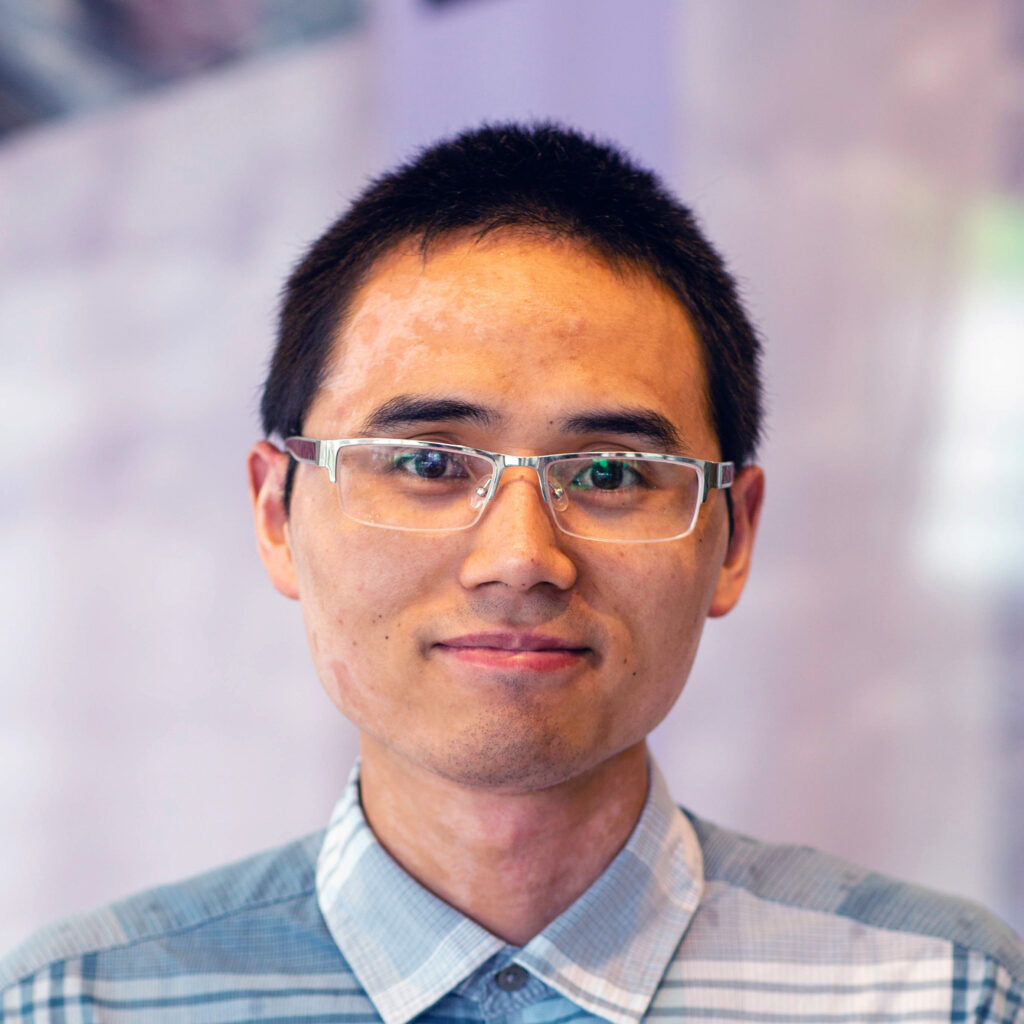 Dr. Peng Fu has joined Harrisburg University of Science and Technology as Assistant Professor of Geospatial Data Science and Environment and lead researcher at the Center for Environment, Energy, and Economy (E3).
Dr. Fu was most recently a Research Fellow at the University of Illinois at Urbana-Champaign where he worked with plant physiologists on high-throughput plant phenotyping for improved crop production. His work there also focused on plant-climate interactions as a lens to understand global environmental change, and urban ecophysiology as a means for revealing anthropogenic impacts on the environment.
Dr. Fu said this about his work:
Many of the greatest challenges we face today drive us to understand and interact with the natural world: from global climate change to urbanization, from spread of diseases to food insecurity, and from deforestation to ecosystem vulnerability. Recent advances in geospatial techniques, computing, ground sensor networks, and the Internet have made available unprecedented amounts of data that can help us understand and manage the natural world.
At the same time, these large amounts of data also bring new challenges of sifting, aggregating, processing, and synthesizing diverse sources of information for actionable results. As a geospatial data scientist, I am fascinated by the unknown wealth of information hidden in these large amounts of data related to our natural world and its environmental and ecological components.
I pursue a multi-disciplinary research agenda that brings domain knowledge, geospatial data, supercomputing, and machine learning together to help understand changes in ecosystems and environments and their drivers and consequences for a better future.
Dr. Fu holds a B.S. with honors, Geographic Information System from Huazhong Agricultural University, Wuhan, China, and M.A. and Ph.D. degrees in Geography from Indiana State University.
ABOUT THE CENTER FOR ENVIRONMENT, ENERGY, AND ECONOMY (E3)
Harrisburg University's strengths in data science, artificial intelligence, information systems, and high-performance computing have significant potential to support a reliable, lowest-cost energy transition, sustainable development goals, climate resiliency, and climate, environmental, and energy equity. The Center for E3 seeks to apply these tools in solutions-oriented, policy-relevant research and scholarship in these critically important areas. The Center is directed by John Quigley.
ABOUT HARRISBURG UNIVERSITY
Accredited by the Middle States Commission on Higher Education, Harrisburg University is a private nonprofit university offering bachelor and graduate degree programs in science, technology, and math fields. For more information on the University's affordable demand-driven undergraduate and graduate programs, call 717-901-5146 or email, Connect@HarrisburgU.edu. Follow on Twitter (@HarrisburgU) and Facebook (Facebook.com/HarrisburgU).