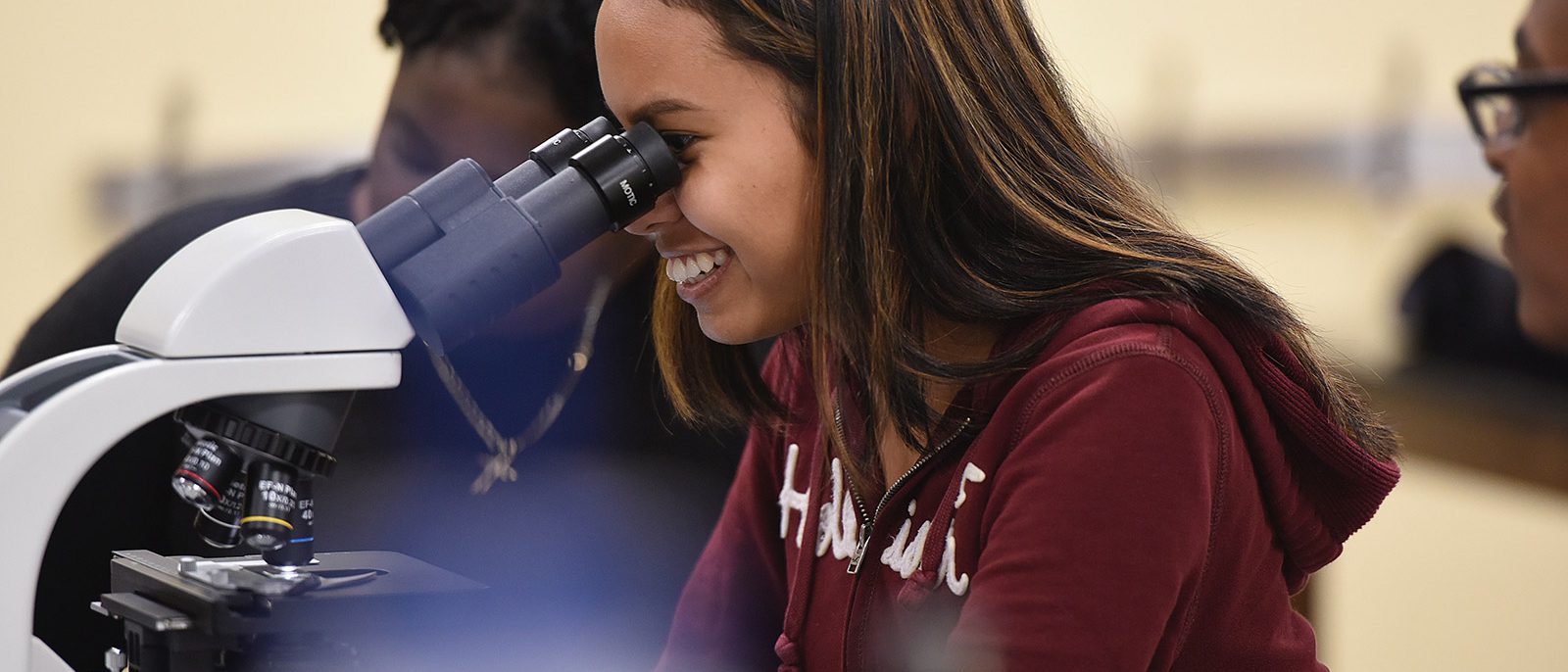 Bachelor of Science

Biotechnology

The Biotechnology Bachelor of Science degree program incorporates the foundations of biology, microbiology, genetics, molecular biology and chemistry.
Program Concentrations
Food Safety and Quality Assurance
General Biotechnology
Medical Biotechnology
Nanobiotechnology
Nanobiotechnology and NanoFabrication
Pharmaceutical Design
Interested in a medical career? HU Biotechnology and Integrative Science majors offer programs that set you up for success in medical, veterinary or pharmacy school. You can tailor our programs in Integrative Sciences and Biotechnology to meet the exact requirements of your chosen health professional school. Plus, the experiential learning you'll gain through the HU academic program can help you score a health-based internship or complete a medically based applied project that will help smooth the way for your entrance into a health professional school.