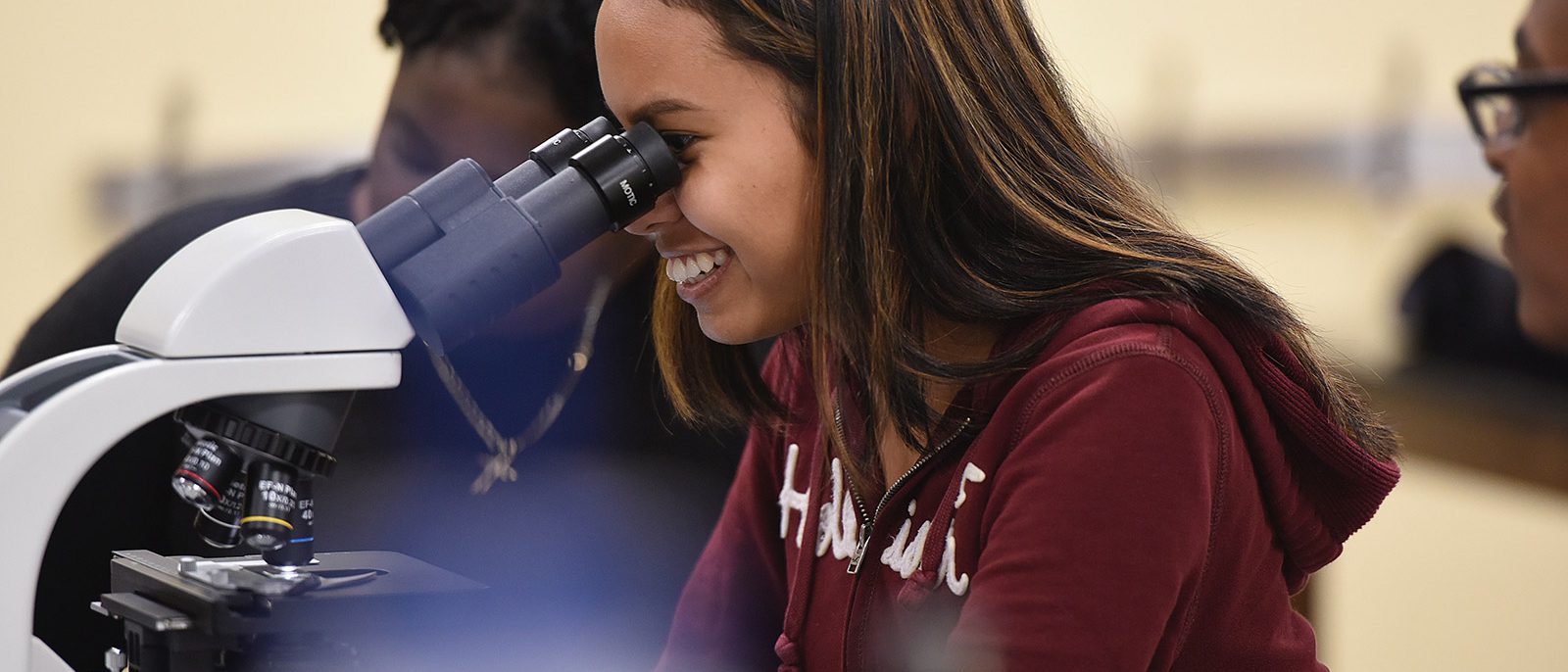 Bachelor of Science

Biotechnology

The Biotechnology Bachelor of Science degree program incorporates the foundations of biology, microbiology, genetics, molecular biology and chemistry.
Biotech focuses on the manipulation of living organisms, their products, and their processes to further knowledge, improve quality of life, and engineer new tools and applications.
Biotechnology is applied to a broad range of industries including the pharmaceutical, chemical, agricultural, food development and manufacturing sectors, to name a few. Biotechnology has improved the fields of medicine, health, environmental science and technology, and will continue to in the future.
Program Goals
Graduates of the Biotechnology program are able to:
Demonstrate a broad range of basic laboratory skills and technical competencies applicable to the field of biotechnology and to the workplace;

Develop a broad understanding of foundational concepts, mechanisms and principles which can be applied across the fields of applied biotechnology, molecular and microbial biotechnology, food biotechnology, and nanotechnology;

Demonstrate scientific reasoning and critical thinking skills including the ability to evaluate and integrate multiple sources of information, recognize problems, evaluate data, and draw conclusions;

Model independent and collaborative work environments in the classroom, the laboratory, the field and the workplace;

Demonstrate the successful ability to communicate scientific information to a variety of audiences and incorporate multiple modes of technology to achieve that goal; and,

Connect the classroom to the world of work through multi-modal and interdisciplinary learning experiences.
Program Concentrations
Food Safety and Quality Assurance
General Biotechnology
Medical Biotechnology
Nanobiotechnology
Nanobiotechnology and NanoFabrication
Pharmaceutical Design
Interested in a medical career? HU Biotechnology and Integrative Science majors offer programs that set you up for success in medical, veterinary or pharmacy school. You can tailor our programs in Integrative Sciences and Biotechnology to meet the exact requirements of your chosen health professional school. Plus, the experiential learning you'll gain through the HU academic program can help you score a health-based internship or complete a medically based applied project that will help smooth the way for your entrance into a health professional school.
5 Year Bachelor of Science/Master of Science Biotechnology Program
A Harrisburg University education is designed to help prepare you for the future by offering programs and opportunities to set you up for success. This includes our five-year program in Biotechnology that allows you to start earning a master's degree with a Medical Biotechnology concentration while you are an undergraduate student.
So, in just 5 years, the students earn a BS in Medical Biotechnology, a MS in Medical Biotechnology with an embedded Medical Biotechnology Certificate.
With the skills and concepts covered in the program, the students can find employment in any of the following fields:
Research Scientist, Research Assistant, Research co-coordinator, Biomedical Device Engineer, Quality Control scientist, Regenerative Medicine Scientist and many more.
General Program Information
The following standards for admission to the program must be met by the end of the first semester of the third year of study:
Apply when you have completed at least 75 semester hours toward the Bachelor of Science degree with
a minimum cumulative grade point average of 3.25
Must have a minimum grade point average of 3.50 in all major core and concentration courses attempted
Completion of all major core requirements for the Bachelor of Science degree
Program Requirements
The undergraduate hours consist of:
18 semester hours of Foundation Mathematics and English courses
30 semester hours of General Education
13 semester hours of Experiential Learning
50 semester hours of Program Core and Concentration
The graduate hours consist of:
18 semester hours of Program Core
6 semester hours of Experiential Learning
12 semester hours of Concentration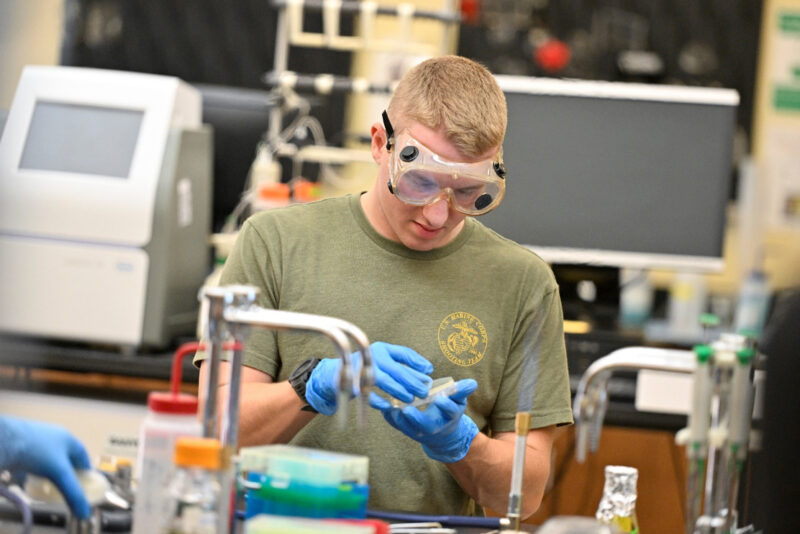 The Capital Area Biotechnology Partnership (CABP)
Harrisburg University of Science and Technology plays a leadership role in the Capital Area Biotechnology Partnership (CABP). Working with educators and other leaders from Central Pennsylvania's area biotech firms, government agencies, industry, local community colleges, and area school districts, CABP delivers a quality education to high school and college students, and science career-seekers.
Program Lead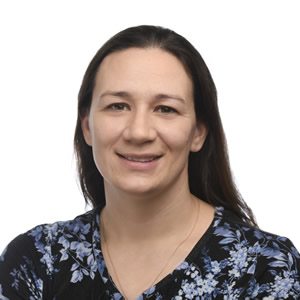 Jacquelyn Maddox, Ph.D.
Assistant Professor and Program Lead of Biological Science
Full Time Faculty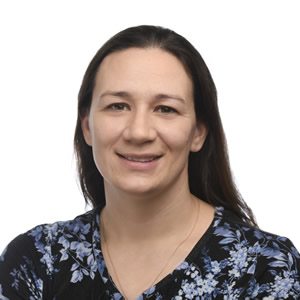 Assistant Professor and Program Lead of Biological Science

Assistant Professor, Biotechnology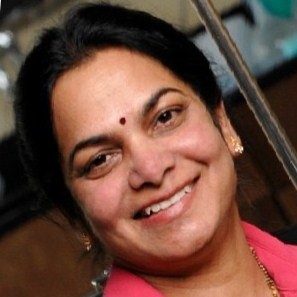 Mrunalini (Leena) Pattarkine, Ph.D.
Program Lead Biotechnology, Director Capital Area Biotechnology Partnership
Corporate Faculty

Corporate Faculty (BTEC)

Corporate Faculty (BTMS)
Program Courses
This program requires a total of 48 to 55 semester hours: 23 semester hours from core courses and 25-32 semester hours completed in one of the following concentrations: Food Safety and Quality Assurance, General Biotechnology, Medical Biotechnology, Nanobiotechnology, Nanobiotechnology and Nanofabrication, and Pharmaceutical Design. The semester hour value of each course appears in parentheses ( ).
Get More Information
Questions about our programs? Reach out to a member of our team and get personalized answers.
Apply Now
Create an account and start your free online application to Harrisburg University today.