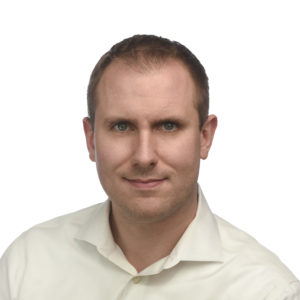 Erik Hefti, PharmD, MS, Ph.D.
Executive Director of Pharmaceutical Sciences & Assistant Professor of Pharmaceutical Sciences
I was born in Rochester, NY and developed a passion for biomedical science. After obtaining my PharmD and License to practice pharmacy in 2014 in Buffalo, I practiced as a clinical pharmacist at Sisters of Charity Hospital in Buffalo, NY (which I still do on a per diem basis) while completing my PhD in Pharmaceutical Sciences. I also became adjunct faculty at the University at Buffalo in the department of pharmacy practice. I developed a passion for teaching and became an experiential preceptor for pharmacy students from the University at Buffalo and D'youville College of Pharmacy. After graduating with my PhD at the University at Buffalo, I transitioned to a career as a Medical Science Liaison at Myriad Genetics (while continuing to practice pharmacy). Subsequently, I accepted a position as program director and assistant professor of pharmaceutical science at Harrisburg University in June 2018.
Teaching and Research Interests:
My research focuses on pediatric pharmacogenomic factors impacting cardiovascular toxicity following cancer chemotherapy and genetic testing utilization to improve healthcare outcomes. My clinical focus involves optimizing pharmacotherapy in patients with genetic disorders. My teaching interests involve biomedical science courses related to biopharmaceutics and personalized medicine.
Education
BA (summa cum laude) – Biology 2009, St. John Fisher College, Rochester, NY, United States
PharmD – Doctor of Pharmacy Practice 2014, University at Buffalo, Buffalo, NY United States
Masters of Science – Pharmaceutical Science 2014, University at Buffalo, Buffalo, NY United States
PhD – Pharmaceutical Science 2017, University at Buffalo, Buffalo, NY United States