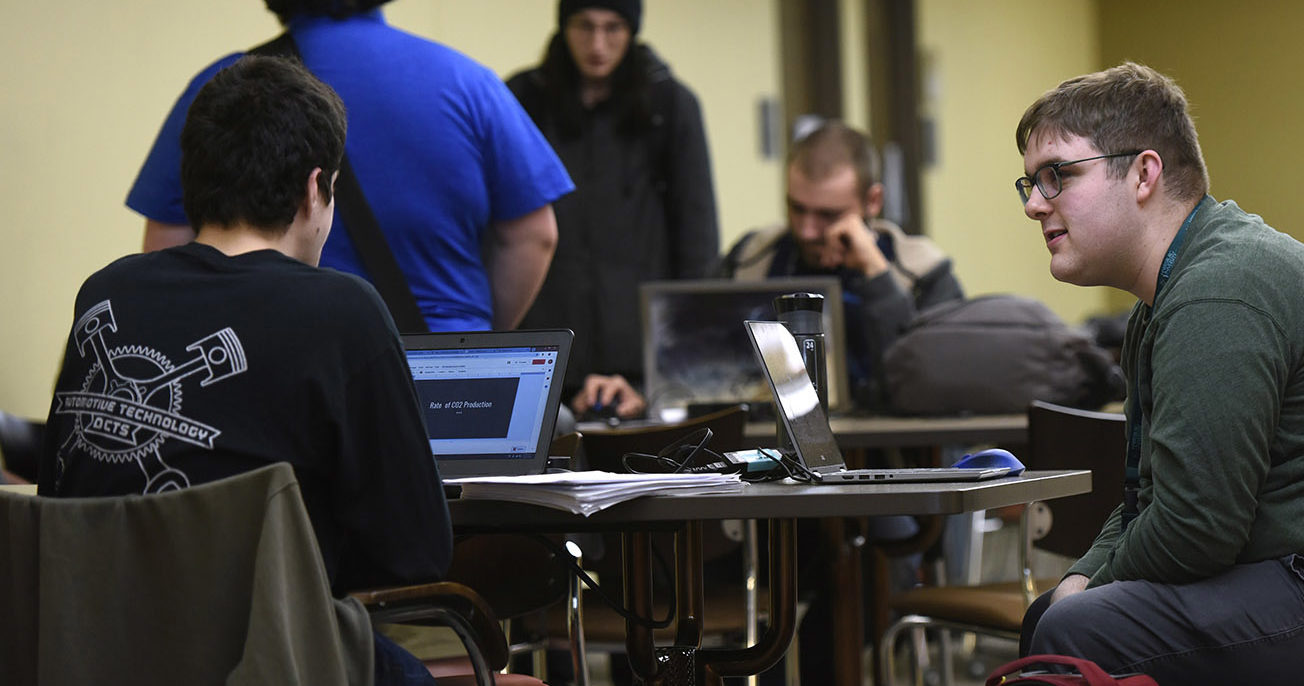 Bachelor of Science

Information Systems and Information Technology

The Bachelor of Science program in Information Systems and Information Technology offers an interdisciplinary curriculum focusing on Information Systems, Information Technology and Computer Sciences.
This program merges traditional academic topics with cutting edge ISIT practices and applications.
There's no question about it – IT careers are in demand and the IT industry is changing quickly. And before you enter the constantly-evolving IT workforce, you need a trusted bachelor's degree program that prepares students for a world that is growing more technical by the day.
The program prepares students with hands-on practical knowledge of the most important building blocks of today's information systems and the underlying technologies. In addition to the theoretical understanding, practical knowledge of the technologies and their fundamentals including computer hardware, networking components, mobile devices, and cloud/virtual environments are discussed and delivered in this program. With the current trends of big data, mobile computing, virtualization, and cloud services, this program covers the most up-to-date practices in ISIT and prepares the graduates to tackle real-world challenges of the industry.
In addition to theoretical understanding, the ISIT program covers the practical knowledge of technologies and their fundamentals, including computer hardware, networking components, mobile devices, and cloud/virtual environments.
Career Outlook
Graduates of the ISIT program are qualified IT professionals who are prepared for careers in a wide-range of IT-related areas. These areas include: Technical Support Analyst, End User Support Specialist, Security Threat Analyst, Network Technician, Computer Technician, and Web Developer.
Program Goals
Graduates of the Bachelor of Science in ISIT program are able to:
Demonstrate detailed understanding and application knowledge of both general computing and information systems specific fields.
Apply sound technical knowledge of computers, communications, and software to analyze complex, real-world organizational problems and define computing requirements.
Manage information systems and the supporting technologies thru the setup, configuration, and troubleshooting phases.
Provide a computing-based solution to meet a given set of user needs and organizational requirements by design, implementation, and evaluation of specs.
Use essential communication and collaboration skills to execute and manage individual and team projects effectively.
Make informed judgments taking into account the perspectives of others and the ethical/legal principles of the profession.