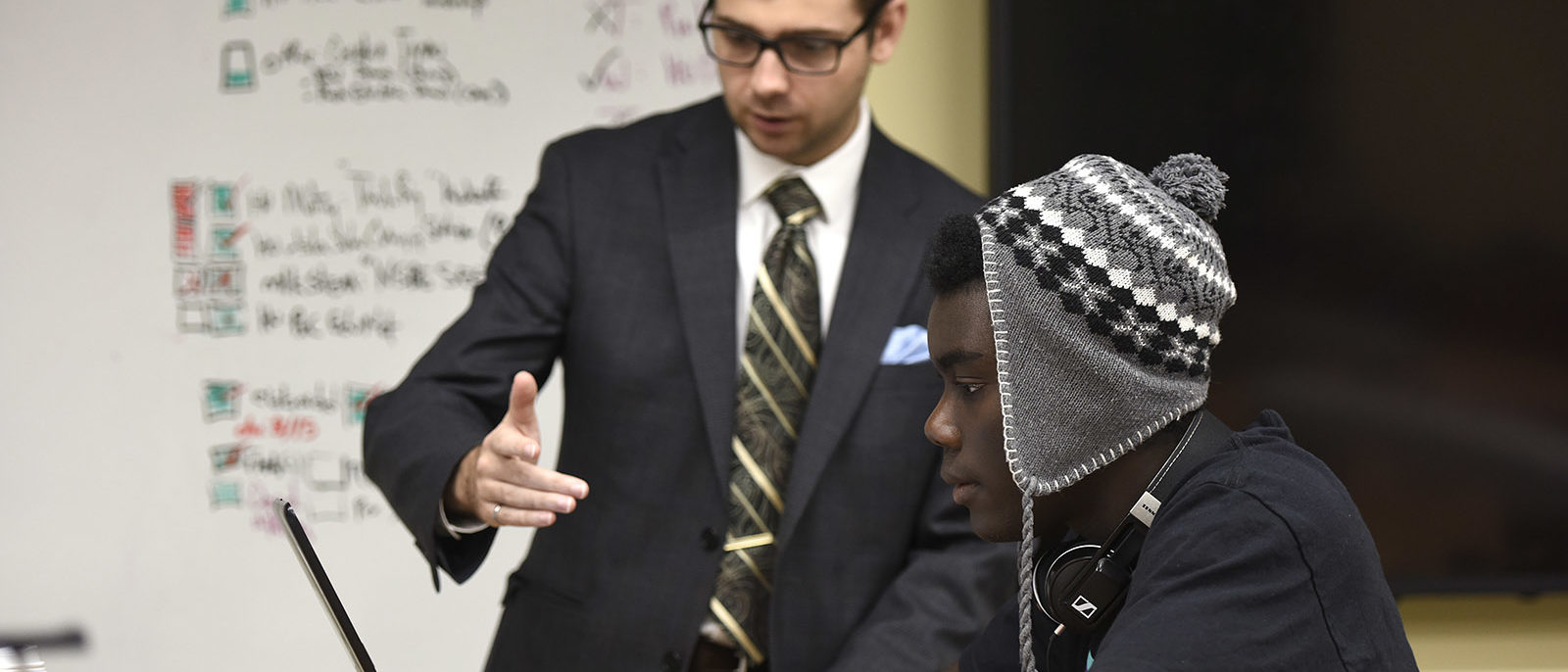 Career Services and Experiential Learning
A lot of colleges talk about experiential learning. Harrisburg University actually delivers the programs that will make a difference in your future success.
Harrisburg University connects your education to the concrete needs of the career world. Our experiential learning program and internship requirements helps you synthesize the concepts you've learned across the curriculum and put them to work.
We also hire instructors who bring to the classroom advanced degrees and advanced career experience in the fields they teach. You'll have the opportunity to benefit from their seasoned insights even as you form your own.
It adds up to the most complete preparation for post-university success available anywhere. And it's all available to you at HU. Learn more about seminars, projects, internships and career services.
Seminars
Other institutions might offer one seminar to prepare first year students for college. At Harrisburg University, four seminars are built into the undergraduate curriculum, to guide you through each stage of experiential learning and the development of eight competencies.
Projects
Student projects challenge students to identify, investigate and analyze a particular topic or problem in their program of study or concentration. Students develop a unique plan and establish individual learning goals with the close mentorship of a faculty member and community partners.
Internships
When you complete an internship with partner companies like Microsoft, Google, and Deloitte, you become more valuable to the workforce. That's why every Harrisburg University major requires a 135-hour internship: they give you the insight that makes all the difference when entering the workforce.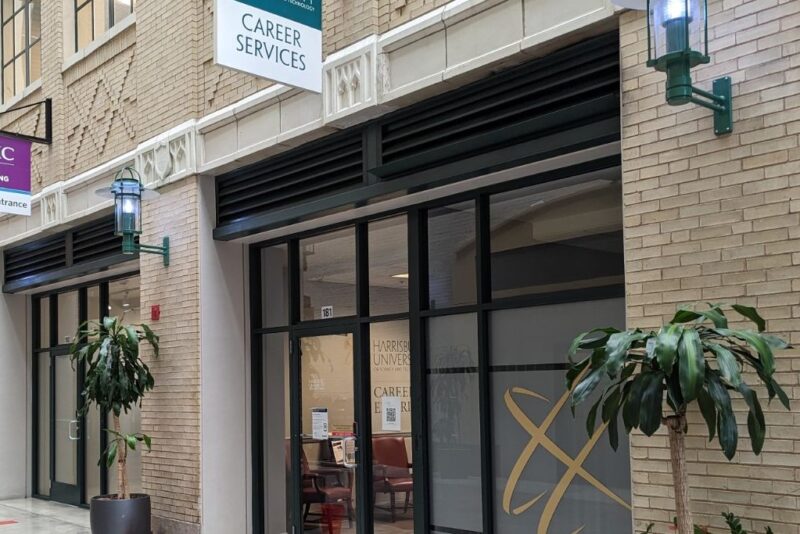 Office of

Career Services and Experiential Learning

The Office of Career Services & Experiential Learning Suite is in Strawberry Square, directly beside Harrisburg University's entrance. We provide support to undergraduate and graduate students, alumni, staff, employers and regional organizations.

Handshake is the school's official hub for Career Services & Experiential Learning. Handshake offers you the opportunity to seek opportunities job/internship opportunities external to HU, you can also use it to book appointments and connect with Career Services & Experiential Learning for the various services we offer! It is a FREE resource to you! Join today!
Federal Work-Study Program
Harrisburg University participates in the Federal Work-Study program, which offers eligible students part-time employment to help pay for their education. Earn money by working on or off campus. Students can work up to 20 hours per week during the semester, and up to 35 hours per week when classes aren't in session.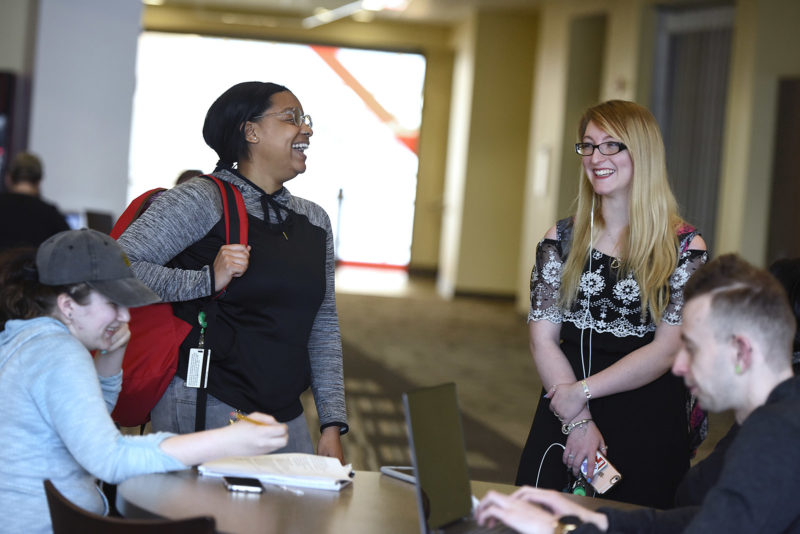 Get a Free Membership to

Harrisburg Young Professionals

Connect with young men and women interested in the betterment of the Harrisburg community. Harrisburg Young Professionals develops future leaders while also making Harrisburg a better place to live, work and play.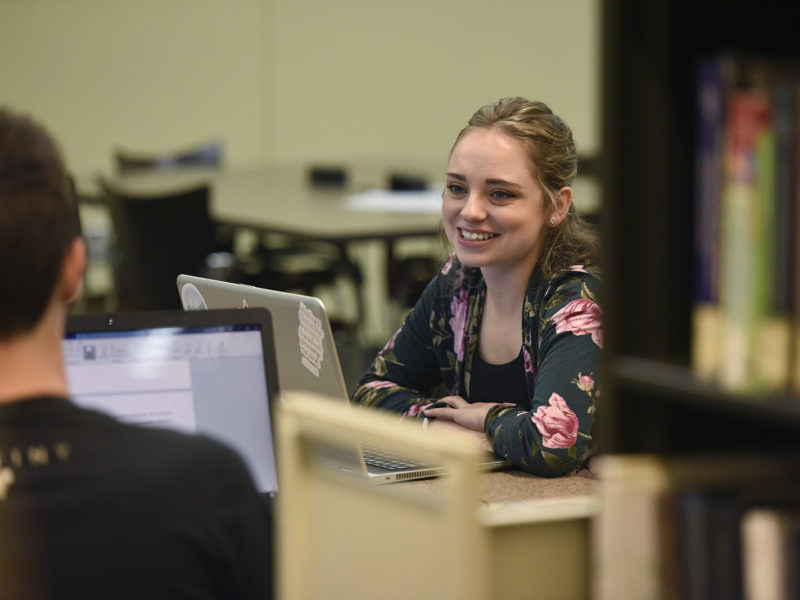 More to Explore
Academic Support
Our academic support services and programs range from free tutoring and academic advising to partnerships with local organizations.
Student Support
At Harrisburg University, you won't just get an education. You'll get a team of people supporting you every step of the way.