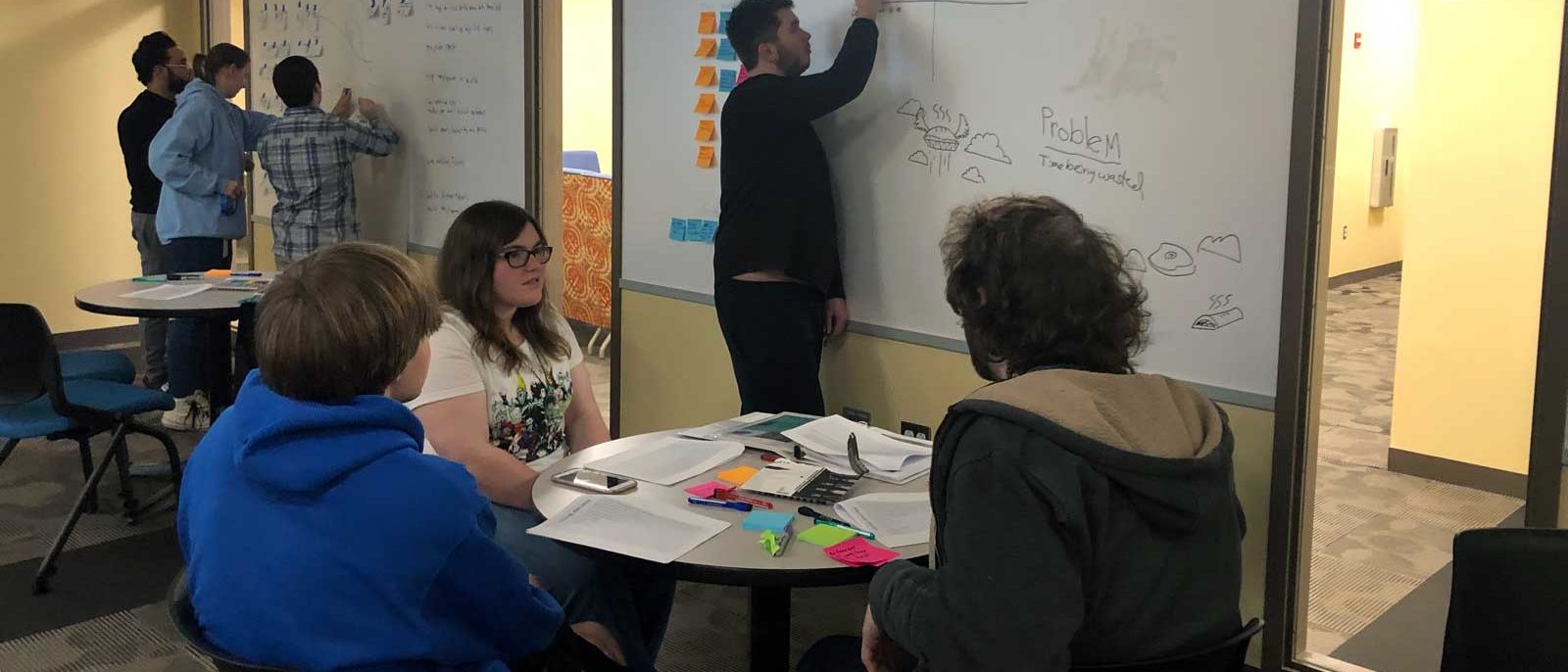 Master of Science

Human-Centered Interaction Design

It's a wonderful thing when one of the fastest-growing tech-related career fields is accessible to you – even if you don't hold a tech-related degree. In fact, having a liberal arts, humanities, or social and behavioral science background actually makes you a better fit for the Human-Centered Interaction Design (HCID) field than the techies!
This master's degree program is about designing processes, apps and environments to make more fulfilling and useful experiences for people.
According to the Harvard Business Review there is strong corporate interest in "design thinking" as a way to open businesses to new markets through innovating new human-centered products and experiences. The career possibilities are endless and industry is clamoring for those qualified to bridge the gap between environments, technologies and the public. It requires creativity, empathy for people and strong problem-solving skills. For example, once you've completed your MS degree, your work could involve:
Designing food-ordering kiosks that are intuitive, easy to use and people-friendly
Using your knowledge to redesign the experience of a museum to allow visitors flexible and enriching interaction with exhibits.
Reconfiguring an MRI room in a hospital to engage children rather than intimidate them
Ultimately, you will gain the skills to design effective and engaging interfaces, interactions, and user experiences that leverage the best of digital technologies and bring them seamlessly into complex human environments. The degree is intended to train individuals with liberal arts, humanities, business and technology backgrounds for careers in the rapidly growing field of UX research, digital service design, and interactive product strategy and design. Job titles possible for students after graduation would include UX Researcher, Interaction designer, UX designer, Information architect, Interactive systems designer, Digital systems analyst, and Digital services (or UX) manager.