May 5, 2021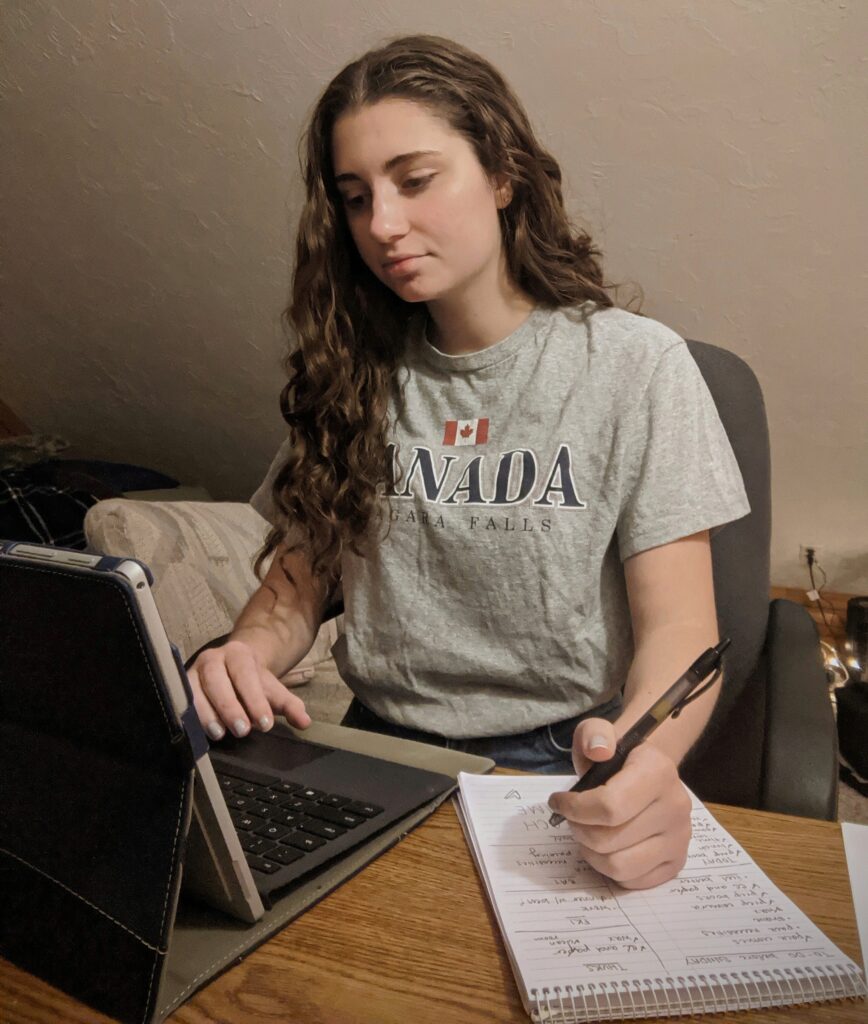 At Harrisburg University, students don't just study science and technology. They experience both firsthand.
During their time at HU, students engage in groundbreaking research that literally is helping shape our world. They use deep learning tools to diagnose heart disease, fly drones to help protect endangered iguanas, launch biotech startups, create game-changing apps, and more.
Before graduating from HU with a Bachelor of Science in Interactive Media last year, Faith Michaels took part in the "Millennials and the Visual Qualified Self" research project that aims to understand just how millennials decide what to take pictures of with their phones, how they manage to make sense of the photographic data they store in their phones, and what they do with their daily life photos after the task related to it is completed.
Michaels teamed with Harrisburg University Social Computing and Human-Computer Interaction Design Professor, Dr. Tamara Peyton, Interactive Media Studies Professor, Dr. Sa Liu, Computer and Information Sciences Instructor, Brian Grey, and Adams Greenwood-Erickson, former head of the HU User Experience Center and Game Studies and User Experience Professor, on the project.
The team aims to truly understand how younger adults incorporate photography into their daily lives and whether this knowledge can help lead to the development of better mobile apps that could help the younger generation with life management in ways that meet their needs.
Michaels said the project provided her invaluable hands-on experience, as she sorted and analyzed qualitative survey information, participated in team meetings discussing findings, wrote discussion/results content using quantitative data, hand-mined quantitative data on current available apps, and assisted others with various tasks.
By working on the project, Michaels, who is starting a social work master's degree program at Rutgers University, gained a better understanding of the mechanics of both quantitative and qualitative research, the importance of working as one with a team, and perspective on how to develop and carry out a successful research study.
"This project helped prepare me for my future by giving me relevant work skills and experience that I will be using in graduate school and in my future career," said Michaels, who hopes to move from the master's degree program toward a Ph.D. in Social or Clinical Psychology and research/work with children and mental health. "I appreciated the opportunity to be a part of this project and am grateful for everyone who brought it to fruition."
To learn more about the Millennials and the Visual Qualified Self project, click here. For information about HU's Bachelor of Science in Interactive Media program, follow this link.
ABOUT HARRISBURG UNIVERSITY
Accredited by the Middle States Commission on Higher Education, Harrisburg University is a private nonprofit university offering bachelor and graduate degree programs in science, technology, and math fields. For more information on the University's affordable demand-driven undergraduate and graduate programs, call 717-901-5146 or email, Connect@HarrisburgU.edu. Follow on Twitter (@HarrisburgU) and Facebook (Facebook.com/HarrisburgU).