January 31, 2022
Harrisburg, Pa. – Anyone interested in careers that draw on research, analytics, project management, and other fields that meld technology and service does not want to miss the Human Experience Design (HX) Webinar hosted by Harrisburg University (HU) of Science and Technology and Shippensburg University at 3:30 p.m. on March 22. Dr. Tamara Peyton, HU Human Experience Design Professor, will discuss the lucrative, in-demand career possibilities available to graduates of HU's Master of Science in Human Interaction Design Program.
So, what is HX?
HX is the interdisciplinary branch of the technology and services industry. The focus of HX is on researching, designing, and delivering human service and product experiences that respect the diversity and specificity of human identities and groups. In the last five years, the technology and services industry has realized that it must incorporate people trained in understandings of human histories, organizational and group dynamics, human identities, and social ecologies. This is a creative industry, where big ideas thrive, and research is valued.
Do I have to be a techie?
NO! HX is ideal for anyone with a background in Psychology, History, Anthropology, Sociology, Political Science, and Philosophy.
In this new branch of the technology and services industry, graduates with HX knowledge and skillset are in hot demand. Well paid career opportunities are available in a variety of HX research and design roles, including: * Researcher * Analyst * Designer * Producer * Project Manager.
During this free ZOOM webinar, hosted by HU's HCID Department and the Psychology Department at Shippensburg University, overviews of the human perspectives and skills needed for these roles will be shared with attendees. Options to pursue graduate studies in this area will also be discussed.
For more information and to register for the webinar, please visit this link, or register at the QR code below: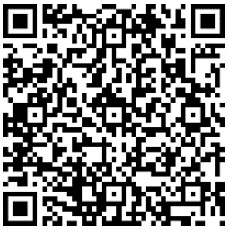 ABOUT HARRISBURG UNIVERSITY
Accredited by the Middle States Commission on Higher Education, Harrisburg University is a private nonprofit university offering bachelor and graduate degree programs in science, technology, and math fields. For more information on the University's affordable demand-driven undergraduate and graduate programs, call 717-901-5146 or email, Connect@HarrisburgU.edu. Follow on Twitter (@HarrisburgU) and Facebook (Facebook.com/HarrisburgU).
ABOUT SHIPPENSBURG UNIVERSITY
Shippensburg University offers a unique and quality education for an exceptional value and prepares students for success. Learning by doing is what sets the Shippensburg University experience apart.  From day one, students have access to hands-on opportunities through service learning, internships and job shadowing, faculty-guided research and study abroad programs.  
The Center for Land Use and Sustainability, Brad E. Hollinger Stock Trading Room, Fashion Archives and Museum and the only public elementary lab school in the state, provide students with practical experience that puts their education to work. With nearly 250 programs, Shippensburg University, a proud member of the Pennsylvania State System of Higher Education, offers internationally accredited, nationally ranked, and industry-aligned undergraduate, graduate, and doctoral programs, preparing the workforce of the future, today.