March 22, 2021
Manufacturing has advanced well beyond the stage of blast furnaces, belching smokestacks and unskilled labor. Changes in technology, materials, and processes have revolutionized industry.
Harrisburg University's Advanced Manufacturing Program helps prepare students for the ever-increasing and ever-changing technological demands of what is being called the "Digital Factory" and "Digital Twin." That is just two of the titles applied to the making of things in the 21st Century.
In fact, much of the manufacturing that takes place across the globe today is dubbed Advanced Manufacturing due to the addition of information, computation, automation, devices, software, sensing, and networking to the manufacturing process. Also known as "Industry 4.0," the terms "Automatous Robots," "System Integrations," "The Internet of Things (IOT)," and "Cloud Computing" are synonymous with Advanced Manufacturing.
It is predicted that Smart manufacturing, Additive Manufacturing, Industrial Internet of Things, and Industry 4.0 will need a combined 3 million skilled workers by 2025. Yet, 2 million of those positions are expected to go unfilled due to the lack of skilled employees that will exist in the marketplace.
The University's Advanced Manufacturing Program gives students the ability to become certified in additive (3D) manufacturing, ABB Robots, and Subtractive Manufacturing by Mazak. And it helps prepare them for an array of careers.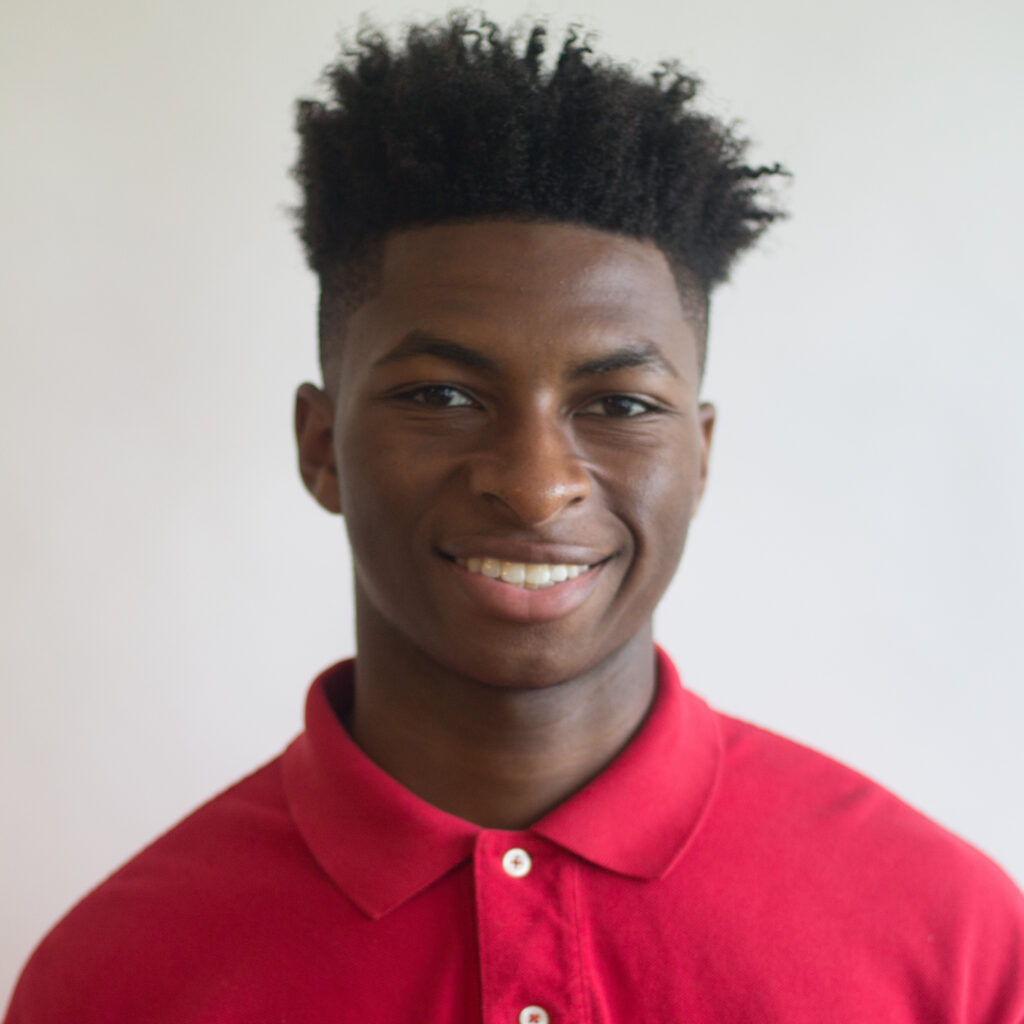 Advanced Manufacturing major Juan Ebron, a junior who hails from Baltimore, was introduced to a sophisticated digital workstation dubbed the Flexible Production System (FPS) during the fall of 2020. At the start of the spring 2021 semester, he started working with the FPS, learning how the system's ABB Robot, feeder, and carrier work in unison in the manufacturing process.
Ebron, who plans to spend a career working with hardware and software like this, said initially he was somewhat apprehensive when he first started using such sophisticated software. But, with the help of Professors Glenn Williams, Matthew Rissler, and the late Dr. Charles (Chip) Shearrow – and with hours of learning and practice – he was able to grow comfortable with the FPS System and its ABB Robot.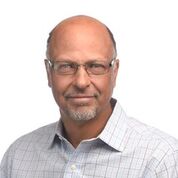 Ebron recently gave a presentation on the use of the FPS's ABB Robot to a group of HU Advanced Manufacturing students. Major manufacturers such as Hyundai, and many others, rely on the ABB RobotStudio to produce vehicles across the globe, he said.
"This type of software in my opinion, is one of the building blocks of what makes up Advanced Manufacturing. One of those building blocks are the digital twin, which is a software representation of a physical asset. Hyundai is one company that utilizes the digital twin but calls it GEMBA," Ebron said. "Working with this type of software prepares me for what's already out there in the real world regarding the digital twin."
After graduating from HU, Ebron plans to spend a career in the field of working hardware. And he said working with this type of software "prepares me for what's already out there in the real world regarding the digital twin."
Like many other programs adopted at Harrisburg University, real marketplace needs led the University to establish its Advanced Manufacturing Bachelor of Science Program several years ago, a first-of-its-kind program the University expects to flourish and become one of the strongest majors offered at HU.
In fact, three floors of the University's new educational tower, under construction at the corner of Chestnut and South Third Streets in downtown Harrisburg, will be dedicated to our Advanced Manufacturing program. The three floors of space will be outfitted with $9.5 million of state-of-the-art equipment that will help make HU's Advanced Manufacturing program even more hands-on.
"The ABB Robot Studio and 3DEXPERIENCE are used by the leading global advanced manufacturers in their day-to-day operations," said Glenn Williams, P.E., Lecturer in Advanced Manufacturing, AR & Robotics. "Hands-on experience on these tools is extremely important for our students before they enter the workforce. That's why they are given the opportunity to design, create, and test products using the same tools used in today and tomorrow's manufacturing sector. It also helps students understand how products are designed for the manufacturing process, work-flow and more."
Partnerships with companies like ABB, producer of ABB RobotStudio and Factory I/O provides HU access to equipment, training, curriculum materials, software, and other support, as needed. It also provides a window into how industry works with producers of such sophisticated software.
"RobotStudio is a top-of-the-line software package that is used by industry to program robots and simulate the working environment. It is a 'virtual twin' of the physical robot can creates a real-world experience and learning environment for students," said Nadja Koehler, ABB Business Development Specialist. "RobotStudio has a full range of Virtual capabilities including, an augmented reality app where student simulations can be sent and accessed, Virtual Meetings for teams working on projects together who are not in the same physical location, and the ability for students to enter the virtual word and work right next to the robots."
Advanced Manufacturing courses at Harrisburg University range from Microcomputer Applications in Technology and Manufacturing Technology and Society to Metallic Materials and Manufacturing Processes, Computer Assisted Drafting and Basics of Manufacturing Simulation.
State-of-the-art equipment HU Advanced Manufacturing students work with include laser cutting and welding equipment, water jets, Compliance Robots, 3D printers, and much more.
To learn more about Harrisburg University's Bachelor of Science in Advanced Manufacturing Program, click here.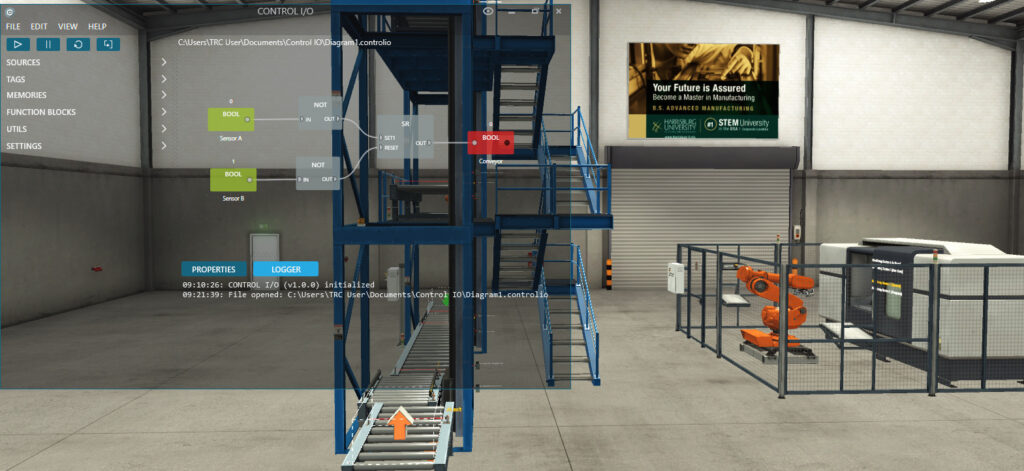 About Harrisburg University
Accredited by the Middle States Commission on Higher Education, Harrisburg University is a private non-profit university offering bachelor and graduate degree programs in science, technology, and math fields. For more information on the University's affordable demand-driven undergraduate and graduate programs, call 717.901.5146 or email, Connect@HarrisburgU.edu.