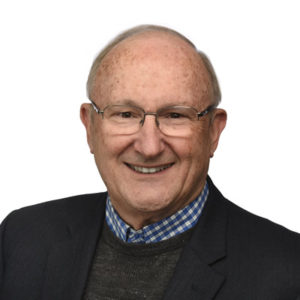 Glenn Mitchell, MD, MPH, CPE, FACEP
Professor Emeritus
Dr. Mitchell is Professor of Healthcare Informatics at Harrisburg University of Science and Technology in Harrisburg, PA, He was previously a Senior Consultant at Numerof & Associates, Inc in St Louis, MO. During 2007 to 2012, he was Chief Medical Officer for the Sisters of Mercy Health System, responsible for establishing the Center for Medical Informatics and the Center for Quality and Safety as well as leading the full spectrum of successful physician-related programs such as EHR implementation, ICD-10 conversion, evidence-based medicine use, physician leader development and system-wide strategic planning for all clinical service lines. For thirty years he has been involved, locally and nationally, in the development of provider and staff education and leadership development. During his career, he has been full-time faculty at Brown University (also his alma mater) and adjunct faculty at several institutions including St Louis University, University of Texas Medical Branch and the Uniformed Services University of the Health Sciences.
Dr. Mitchell is a retired Army Colonel, Past President of the Aerospace Medical Association, former Vice-Chair of the American Board of Preventive Medicine, and Fellow of the American College of Emergency Physicians. He has authored over 40 publications and has received numerous military and civilian awards including the Defense Superior Service Medal, three awards of the Legion of Merit, and the Secretary of the Army's R&D Achievement Award.
Teaching and Research Interests:
With many years of experience in healthcare delivery and administration, Dr. Mitchell is interested in expanding available healthcare educational offerings at HU. He enjoys teaching all of the courses supporting the Master's Degree in Healthcare Informatics but also enjoys teaching non-clinicians about the US Healthcare System.
Dr. Mitchell enjoys teaching students the analytics and management skills needed to improve population health using today's big data insights and effective business strategies. He wants to have the data your doctor is entering into the computer actually make you – and everyone else – "healthier!"
Dr. Mitchell's research interests are divided between data mining for health outcomes improvement strategies and innovation in biotechnology solutions for common clinical problems.
Education
M.Sc. in Engineering, Brown University, Providence, RI, USA.
MD, Brown University, Providence, RI, USA.
MPH, Uniformed Services University of the Health Sciences, Bethesda, MD, USA.
B.Sc. in Physics, Brown University, Providence, RI, USA.