March 31, 2022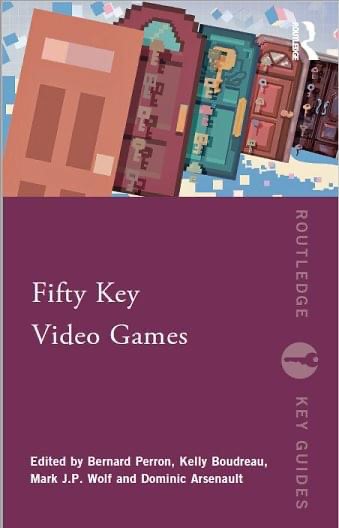 Harrisburg University Interactive Media Theory and Design Professor Dr. Kelly Boudreau co-edited a soon-to-be-released book that spotlights 50 key video games that have contributed significantly to the history, development, or culture of the medium, providing an overview of video games from their beginning to the present day.
The cover art for the book, titled, "Fifty Key Video Games," also was created by HU Interactive Media student, Mickey Lam.
Co-edited by Bernard Perron, Mark J.P. Wolf, and Dominic Arsenault, the book, published by Routledge, features 50 authors from around the globe. Well beyond a "top 50", the authors have brought new and interesting perspectives to titles that many of us may have heard of or even enjoyed playing ourselves.
As part of Routledge's "Key Guides" collection, this volume is targeted at a general audience and undergrad students, this book is a strong contribution to the ever-expanding field of game studies and design.
For more information and to order a copy of the book, due out June 27, visit this link.
ABOUT HARRISBURG UNIVERSITY
Accredited by the Middle States Commission on Higher Education, Harrisburg University is a private nonprofit university offering bachelor and graduate degree programs in science, technology, and math fields. For more information on the University's affordable demand-driven undergraduate and graduate programs, call 717-901-5146 or email, Connect@HarrisburgU.edu. Follow on Twitter (@HarrisburgU) and Facebook (Facebook.com/HarrisburgU).