May 10, 2021
Environmental Science and Sustainability Faculty member Steven Jasinski and co-author Bryan Gee have published a FirstView article in the Journal of Paleontology.
The article, "Description of the metoposaurid Anachisma browni from the New Oxford formation of Pennsylvania," has been published on the journal's website and will appear in a physical issue of the journal later this year.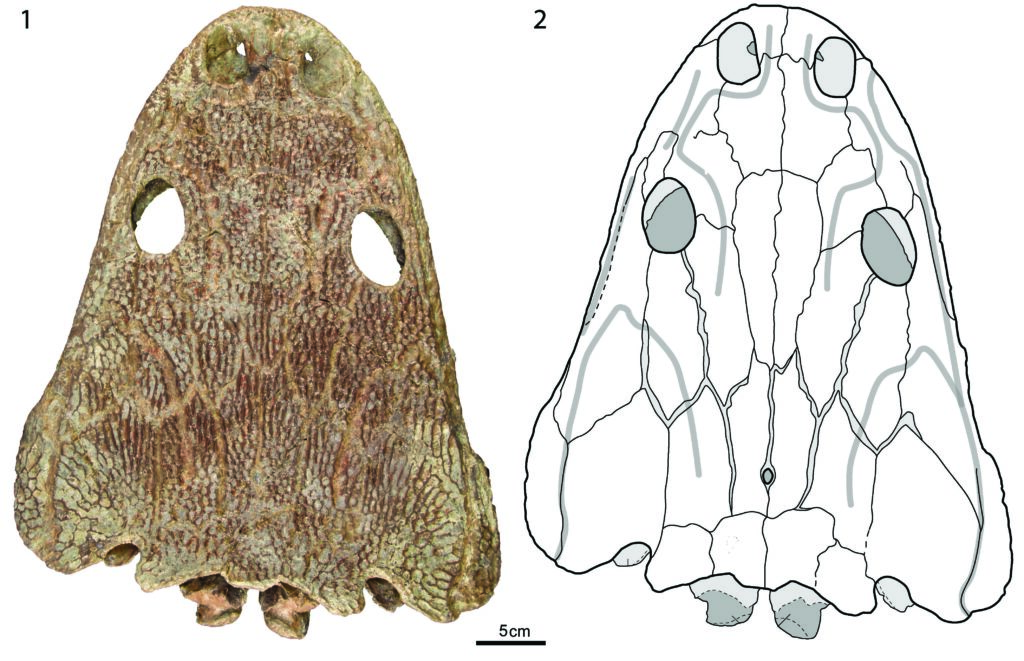 The paper details a Late Triassic temnospondyl amphibian from Pennsylvania. The following is from the paper's abstract:
"Metoposaurids are a widespread and ubiquitous constituent of Late Triassic non-marine paleoenvironments. In North America, this group is practically the only large-bodied temnospondyl clade and is particularly well documented from the American southwest and south-central regions (Arizona, New Mexico, Texas). However, metoposaurids are poorly documented from eastern North America, with fragmentary, doubtfully diagnostic historical material such as "Dictyocephalus elegans" Leidy, 1856 and "Eupelor durus" Cope, 1866. The Zions View (early Norian?) locality in Pennsylvania preserves more-complete material, which previous workers noted as belonging to "Buettneria perfecta" Case, 1922 (=Anaschisma browni Branson, 1905)."
To view the article, click here.
To learn more about Harrisburg University's Bachelor of Science program in Environmental Science and Sustainability, visit this link.
ABOUT HARRISBURG UNIVERSITY
Accredited by the Middle States Commission on Higher Education, Harrisburg University is a private non-profit university offering bachelor and graduate degree programs in science, technology, and math fields to a diverse student body. For more information on the University's affordable demand-driven undergraduate and graduate programs, call 717.901.5146 or email, Connect@HarrisburgU.edu.