October 21, 2022
Harrisburg University's Career Services and Experiential Learning office recently held its Fall 2022 Career Week virtually for all on-campus and online students. Nearly 300 students participated in the events hosted throughout the week that included a number of important topics in professional development and advice on how to succeed in finding a job and internship and how to attend graduate school.
"Career Week is always a fun time for the university community as students take away important lessons in professional development that will help them not only in their pursuit of jobs and internships, but enable them to be more well rounded individuals as they prepare for life after college," said Jeff Kayer, an Employer Relations & Career Development Director.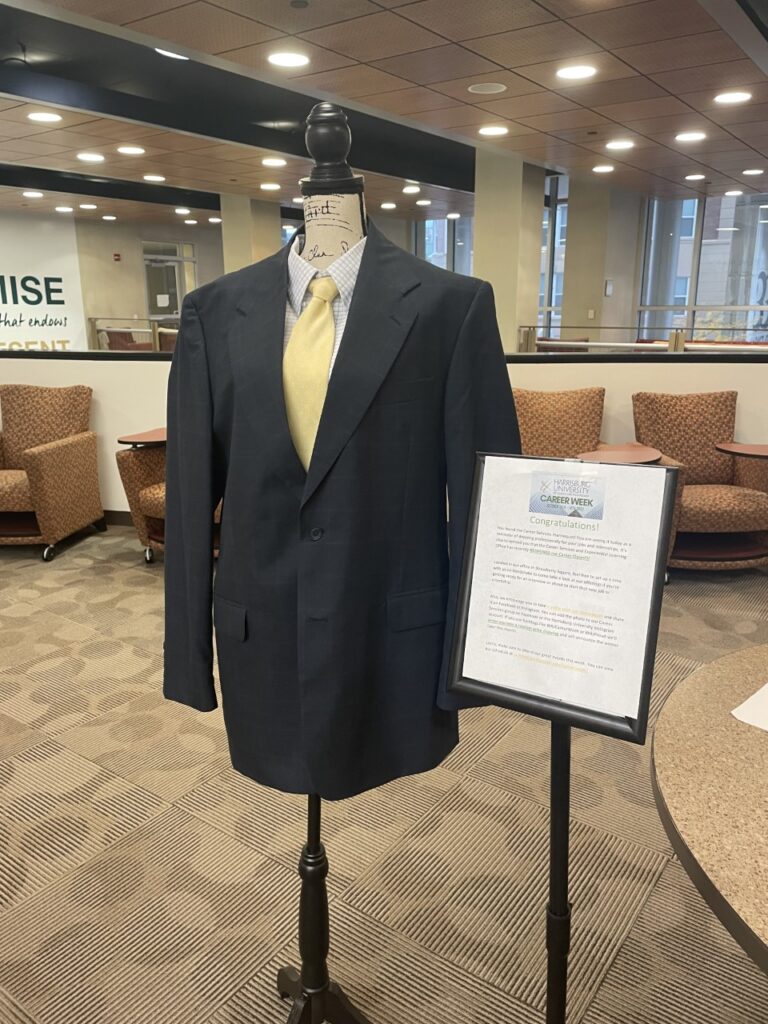 The week started off with a presentation by Nia Pipes, a Customer Success Manager with Handshake, a career services platform implemented by the university this year and the number one site for college students to find a job. She gave a presentation to students and alumni on how to best use the program and answered many questions from our attendees.
On Tuesday, internship site managers from across the region hosted a discussion on expectations at an internship site and best practices on how to make the internship experience a successful one. On Wednesday, Allison Bush from Members First Credit Union hosted a presentation on key financial terms in today's economy so attendees could get a better understanding on current economic circumstances surrounding inflation, interest rates and more and how they effect college students and soon to be graduates. The final panel on Thursday composed of recruiters and HR professionals offering their best advice on how to get comfortable with networking, a powerful tool that can aid in a student or alumni's career search.
Additionally, Career Services and Experiential Learning staff hosted resume review sessions throughout the week and also raised awareness on professional dress by hosting a contest where students had to find a professionally dressed mannequin in which they were encouraged to take a selfie with it and tag themselves on HU's social media pages in ordered to be entered into a prize drawing.
This is an exciting time for career and experiential news for HU students and alumni. After over two years due to the COVID-19 pandemic, Career Services and Experiential Learning were excited to reopen its Career Closet for any student and alumni in need of professional clothing. Additionally, there is going to be a career and internship fair on Wednesday, November 2nd being hosted by the Central Pennsylvania Employment Consortium (CPEC), in which Harrisburg University is a member of.
The event called "Tailgate & Relate" will be an outdoor networking event and will be located at Adams Ricci Park (100 East Pennsboro Dr. Enola, Pa 17025) from 11:00 AM-2:00 PM. Attendees will have the opportunity to engage with over 50 employer while also receiving a free voucher to eat at one of several food trucks that will also be in attendance. A student ID will be required for the food voucher and all attendees are encouraged to bring multiple copies of their resume.
For any questions about Career Week or upcoming events, please email them at careerservices@harrisburgu.edu
ABOUT HARRISBURG UNIVERSITY
Accredited by the Middle States Commission on Higher Education, Harrisburg University is a private nonprofit university offering bachelor and graduate degree programs in science, technology, and math fields. For more information on the University's affordable demand-driven undergraduate and graduate programs, call 717-901-5146 or email, Connect@HarrisburgU.edu. Follow on Twitter (@HarrisburgU) and Facebook (Facebook.com/HarrisburgU).