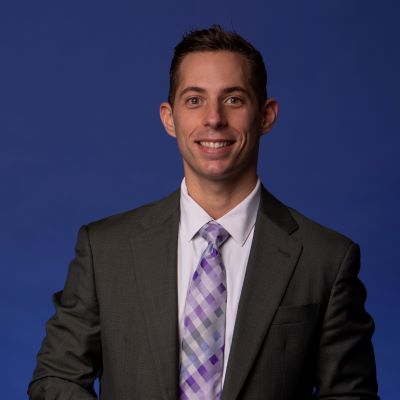 AJ Merlino
Associate VP of Student Professional Development and Experiential Learning
A.J. Merlino is a five-time GRAMMY-nominated music educator with a passion for cultivating creativity and innovation in higher education. His background in the arts as a performer and large-scale project manager helps inform decisions as a business strategist, bringing a unique perspective to the educational landscape. Merlino's experience collaborating with campus leadership and community partners has successfully increased students' educational programming and learning opportunities while positively impacting student enrollment, matriculation, retention, and outcomes through career-level engagement.

As a touring musician and clinician, he has presented in Scotland, Croatia, Greece, Thailand, Canada, Australia, and Argentina. Merlino has worked as project manager, music director, composer, and performer for many projects held at The Venetian, Mandalay Bay, MGM Grand, and Cosmopolitan in Las Vegas and the touring show Resurrecting Sin City. He has had the pleasure of sharing the stage with artists such as Jay-Z, Ronnie Vannucci of The Killers, Eric Marienthal, Cee Lo Green, Gary Lucas, Delta Rae, Thank You Scientist, Karmic Juggernaut, and Darlene Love. Merlino can be heard on various recordings by Thank You Scientist, Karmic Juggernaut, Remember Jones, and We Used to Cut the Grass.

Merlino earned his Bachelor of Arts in Music degree from Kutztown University, Master of Music, and Doctor of Musical Arts degrees from the University of Nevada, Las Vegas. In addition, A.J. Merlino was a 2017, 2018, 2020, 2022, and 2023 quarterfinalist for the GRAMMY Foundation's Music Educator Award for making a significant and lasting contribution to the field of music education and demonstrating a commitment to the broader cause of maintaining music education in the schools.