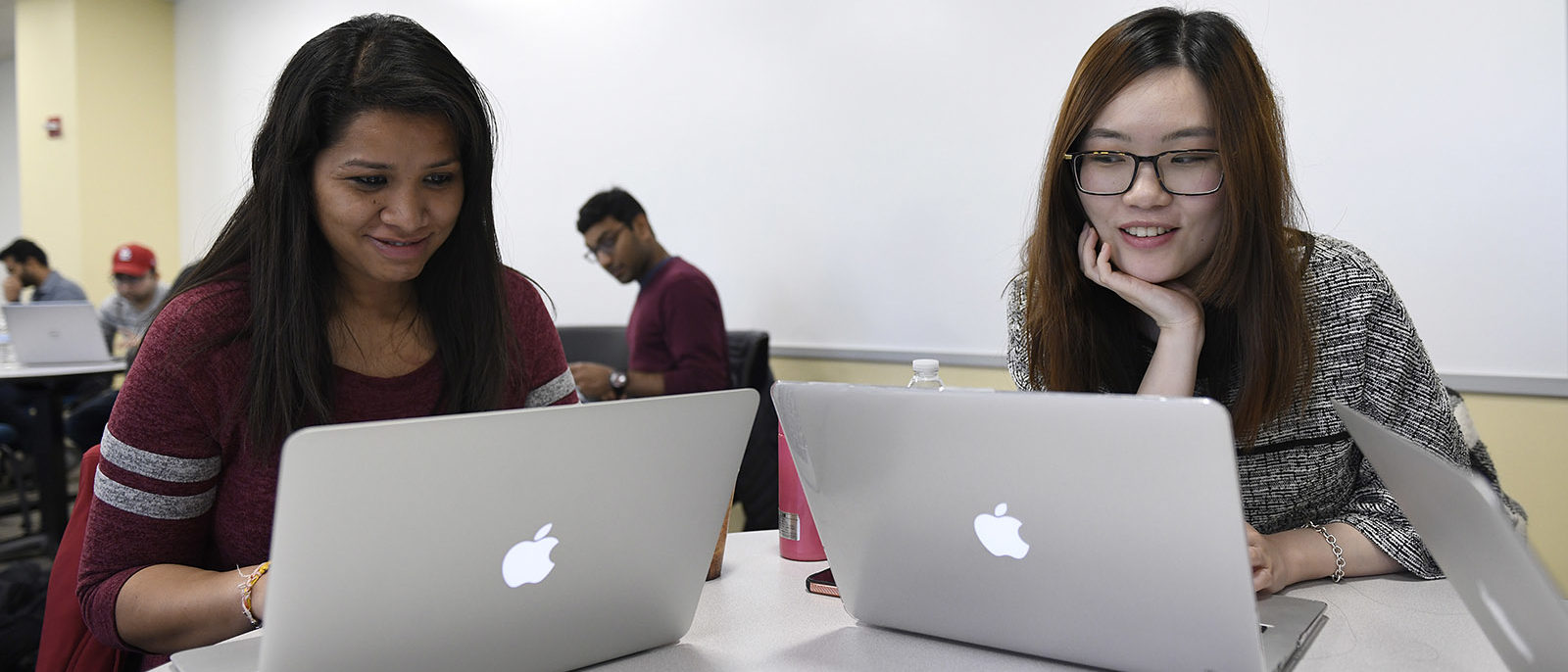 Master of Science

Consumer Behavior and Decision Sciences

This 36-semester hour Consumer Behavior and Decision Sciences Master of Science degree program is an applied behavioral research degree driven by industry and public sector demand for actionable insights into human behavior.
The degree prepares students to pursue marketable careers in applied behavioral research (e.g., Consumer Insights Manager, Market Research Analyst, Marketing Manager, Sensory Scientist and Behavioral Scientist).
HU's Consumer Behavior and Decision Sciences is an innovative multidisciplinary STEM degree, with a curriculum well suited for students with a background in the social and/or quantitative sciences. It merges the experimental methodologies of behavioral scientists, the decision theories of economists, marketers, and psychologists, and the quantitative skills of analysts, with the applied focus of business and industry. Students learn to synthesize theory in order to perform cutting edge consumer, market, and applied behavioral research, evaluate data to uncover actionable insights, and leverage those insights to shape behavior.
The program focuses on emergent and advanced experimental methods and analytic techniques, ensuring graduates can adapt and innovate in their chosen field(s). Through an applied research project in partnership with industry, the public sector, or community organizations, students produce direct evidence of their ability to conduct transformative research, setting them apart from their peers as they enter the job market. Graduates will be able to assess consumer (broadly defined) preferences (insights) using a variety of traditional and emergent research methodologies and turn those insights into actionable strategies using quantitative/qualitative decision making.

Students have the opportunity for further practical research experiences through a connection with HU's Consumer Insights Research Lab. This collaboration is designed to fuel students' passions for applied behavioral research, while highlighting their aptitude to potential employers. Through participation in the Consumer Insights Research Lab students work on a variety of research projects commissioned by our industry and public sector partners, providing them a unique opportunity to foster relationships with research and industry leaders.
Program Goals
Graduates of the Master of Science in the Consumer Behavior and Decision Sciences Technologies program will be able to:
Determine the best research methodologies to employ in order to gain robust consumer insights;
Turn consumer insights into actionable recommendations through the application of appropriate analytic techniques;
Effectively communicate consumer research to diverse audiences; and,
Innovate consumer research.