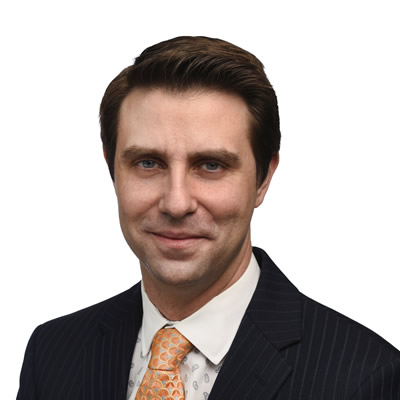 Nathaniel J.S. Ashby, Ph.D.
Associate Professor and Program Lead of Cognitive Analytics
Nathaniel grew up in rainy Portland, Oregon and is a non-traditional first-generation college graduate. His favorite hobby is traveling, and so far, he has visited nearly every state in the union and 12% of the world's countries. In addition, his academic pursuits provided him with the unique opportunity to live in Germany, England, and Israel. These experiences have instilled him with a unique perspective on human behavior, and a respect for those things that make us different and similar to one another. When he isn't prepping for class, buried in research projects, or traveling the globe, you're likely to find him hiking through the forest, engaged in an intense gaming session, or trying out a new recipe.
Nathaniel is fascinated by human decision-making processes and behavior. Understanding these complex cognitive processes and often perplexing behaviors is what drew him to psychological research as an undergraduate and motivated him to pursue a research career. His primary research interest is in the role individual differences play in judgement and decision making and how that understanding can be leveraged to influence behavior. For example, can we help people make better decisions by presenting information in a format tailored to their cognitive abilities? Nevertheless, he prefers an eclectic approach to research, rather than the myopic focus traditionally promoted in academia. This enthusiasm for all types of research topics is evidenced by his diverse publications and current research projects ranging from reducing hospital readmittances to predicting what makes for the most enjoyable gaming experience. To that end he employs a variety of research methods (e.g., eye-tracking and other process tracing methodologies) and advanced analytic techniques (e.g., computational modeling) to answer these research questions. Nathaniel is always happy to form new research collaborations, or to assist a fellow research enthusiast as they pursue their interests, so feel free to contact him to chat.
Nathaniel believes learning means more than being able recall a concept or formula. When something is learned, one can readily relate it to other concepts and apply it to a variety of domains. This deeper learning rarely results from listening to lectures or trying to remember the bold print in overpriced textbooks. As such, he is a strong proponent of highly interactive classroom experiences that challenge students to think holistically about the topics discussed. This belief also influences how he assesses student learning in his courses. Rather than exams, learning is assessed via applied research projects mirroring real-world scenarios, ensuring classroom experiences translate to a real-world advantage for students as they enter the workforce.
Education
Ph.D. in Psychology – Universität of Erfurt, Erfurt, Germany.
M.Sc. in Psychology – University of Oregon, Eugene, Oregon, USA.
BS in Psychology – University of Oregon, Eugene, Oregon, USA.