November 23, 2020
Unprecedented times call for unprecedented resources.
That's why Harrisburg University's Student Services and Student Life teams continue to introduce new, innovative ways to provide students with the same connections and tools they had at their disposal prior to campus closing due to the COVID-19 pandemic.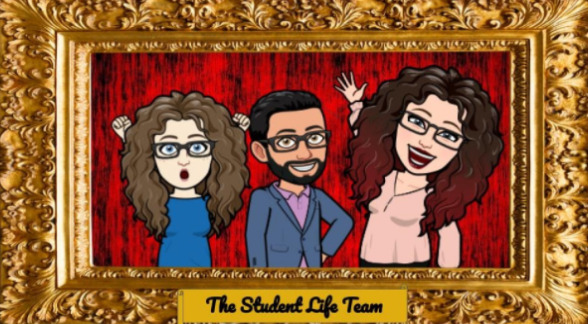 Several months ago, Student Services introduced a Virtual Student Union (VSU) portal where students can find resources and services and feel comfortable asking student success team members questions regarding academics online.
But college life encompasses much more than academics. That is why the Student Life team recently introduced its own series of virtual resources focused on student activities, clubs, housing, and a variety of other engaging opportunities for students outside of the classroom. On average, the team has put together 10-15 virtual events a month to provide students with an engaging community atmosphere.
The team has created a suite of webpages and subpages that are focused on a specific area of student life. For example, the virtual student clubs and activities page keeps students up to speed about upcoming events and social opportunities on and off campus. The resource drills down further, however, with each club having its own dedicated subpage.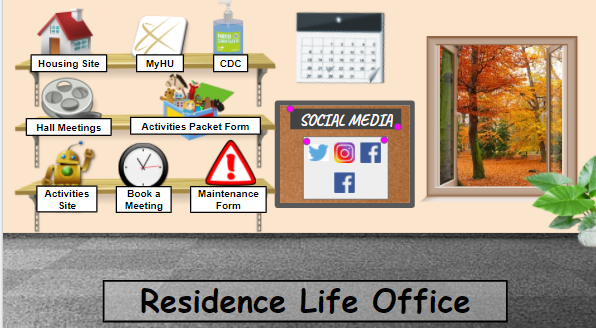 There is a housing and residence life information page boasting virtual recreations of HU's dorms and links to book student meetings with the staff. There also is a link to what is dubbed the Student Life Team Virtual Offices, where visitors can visit each of HU's student life team members offices and learn more about them. There are also virtual offices where visitors are introduced to connection leaders and resident assistants and each team member has their own avatar that points them to links to their social media pages and more.
You can meet the Student Government Association Members, obtain links for counseling services, find links to tutoring services, and find more information regarding nearly every facet of student life via the new online resource.
"What makes HU great is our unique community. The idea was to show that the HU student community can thrive through this pandemic. Even though the students are socially distanced, they are still together; bonding, creating, and engaging on ideas and continuing to build the community online. That was the main concept behind making all these resources a student would normally have in-person accessible to them and more user friendly. We wanted to affirm we're till a safe, inclusive, and fun-loving community for our students."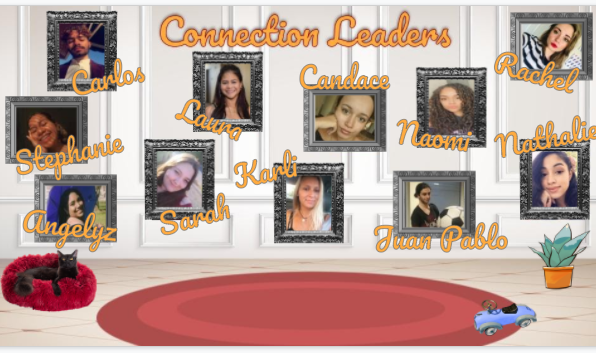 To visit the team in their Virtual Student Offices, click here. To view the main housing and residence life page, visit this link. To check out the student life clubs and activities page, click here.
About Harrisburg University
Accredited by the Middle States Commission on Higher Education, Harrisburg University is a private non-profit university offering bachelor and graduate degree programs in science, technology, and math fields to a diverse student body. For more information on the University's affordable demand-driven undergraduate and graduate programs, call 717.901.5146 or email, Connect@HarrisburgU.edu.