November 16, 2021
PNGAS, The Pennsylvania National Guard Association, named Harrisburg University of Science and Technology as one of Pennsylvania's Best of the Best during the 2021 PNGAS Guard Awards. With Pennsylvania's commitment to education and the nation's best tuition benefits for its National Guard; Harrisburg University is one of several trade schools, colleges and universities that dominated the best of the best celebration.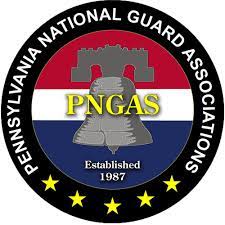 Chad Rettew, PNGAS Chairman of the Board stated, "We are very pleased to recognize excellence in service and duty across Pennsylvania in support of our troops, all veterans and the soldiers and airmen of the Pennsylvania National Guard, and their spouses and families." Mr. Rettew added, "while we have 18,000 members of the Pennsylvania National Guard, it takes many thousands more to fulfill our state and national mission. The Guard Awards provide a way to say thank you and inspire us all to work together for the common good."
Twelve high schools and thirty-eight colleges, trade schools, and universities were recognized. To date, 51-high schools have earned the designation PNGAS Guard Friendly High School, and 55-Colleges, universities and trade schools have earned the designation, PNGAS Guard Friendly School. Kathleen Fabrizi, Executive Director of PNGAS responded," more than ever recruiting and retention are linked to education, tuition benefits, and advancing professional development." She continued, "With the PNGAS Guard Awards and Guard Friendly programs, we want to amplify and promote the schools that are delivering excellence to our Guard members, veterans, spouses and families.
PNGAS is a non-profit organization, not associated with or legally connected to the Pennsylvania National Guard, the state or federal government, the US Military or the Pennsylvania Department of Military and Veterans Affairs. No taxpayer funds are used in support of PNGAS.
Harrisburg University is a member of the Yellow Ribbon Program. The Yellow Ribbon GI Education Enhancement Program (Yellow Ribbon Program) is a provision of the Post-9/11 GI Bill® that allows veterans to attend private schools and graduate programs costing more than the state tuition cap. Under the program, participating colleges and universities such as Harrisburg University offer must offer a veterans-only scholarship which the VA will then match up to the full cost of tuition and fees. Get details.
ABOUT HARRISBURG UNIVERSITY
Accredited by the Middle States Commission on Higher Education, Harrisburg University is a private nonprofit university offering bachelor and graduate degree programs in science, technology, and math fields. For more information on the University's affordable demand-driven undergraduate and graduate programs, call 717-901-5146 or email, Connect@HarrisburgU.edu. Follow on Twitter (@HarrisburgU) and Facebook (Facebook.com/HarrisburgU).