March 24, 2021
A national innovation leader will deliver this year's commencement address to Harrisburg University of Science and Technology's Class of 2021.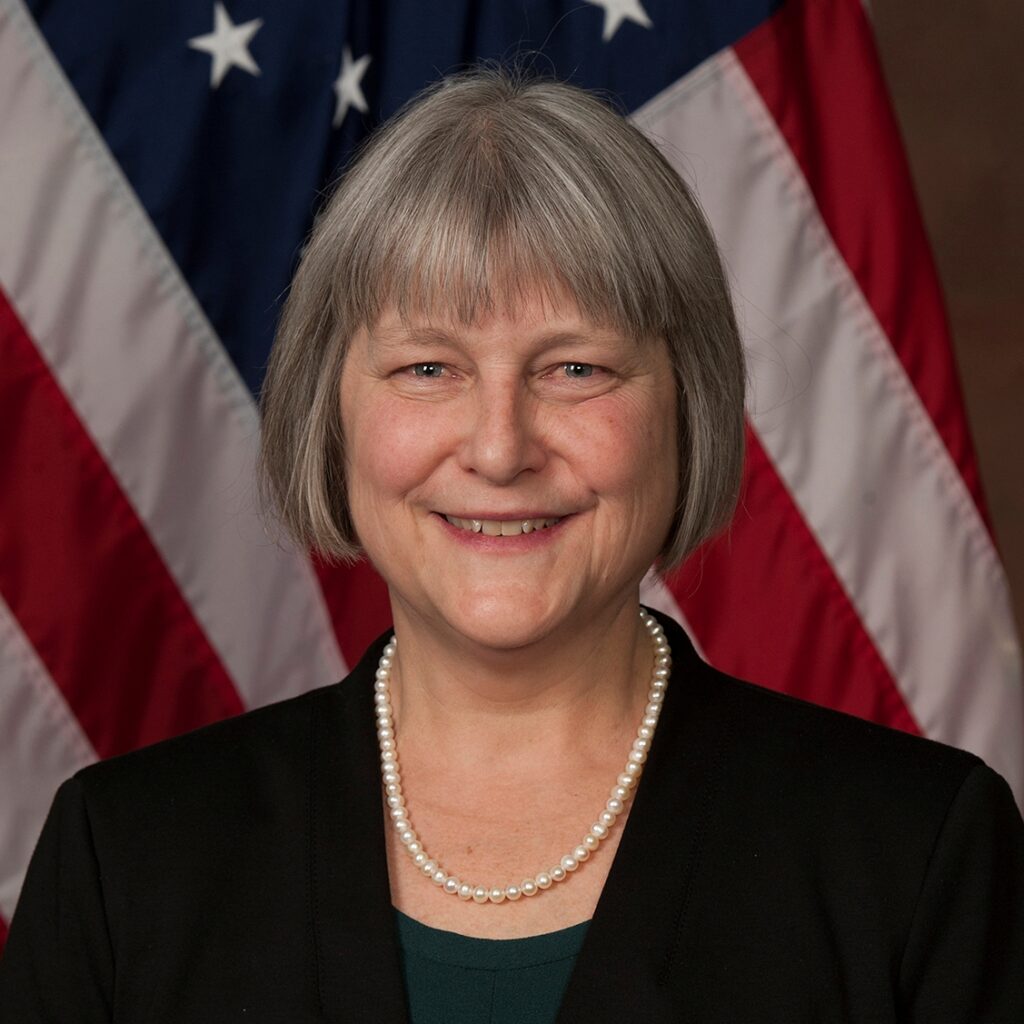 Dr. Jean R.S. Blair, EECS Distinguished Professor for Innovation and a Professor of Computer Science at the United State Military Academy, West Point, will address the Class of 2021 during a virtual ceremony set for 6:30 p.m. on May 6.
"Dr. Blair is a renowned leader of innovation and a computer science expert who truly represents the vision and entrepreneurial spirit of Harrisburg University," said Harrisburg University President Dr. Eric Darr. "Dr. Blair's address will inspire and enlighten our graduates as they prepare to make their marks on the world."
Jean R. S. Blair is the EECS Distinguished Professor for Innovation and a Professor of Computer Science at the United States Military Academy where she previously held positions as deputy to the Chief Academic Officer, director of the Computer Science Program and director of the Information Systems Engineering Program. She spent three sabbatical years at the University in Bergen, Norway, where she served as a visiting professor and senior research scientist. Before joining the USMA faculty in 1994, Blair spent eight years on the faculty at the University of Tennessee and worked at Oak Ridge National Laboratory as a research scientist.
Blair earned the Ph.D. and M.S. degrees from the University of Pittsburgh and the B.S. degree from Allegheny College, double majoring in Economics and Computer Science. Her research focuses on the design and analysis of algorithms for combinatorial problems, with recent emphasis on graph algorithms and curricular design for emerging computing disciplines. She is author of numerous academic articles and has received research grants and awards from various agencies including the National Science Foundation and the Army Research Labs.
Blair serves as a commissioner and team chair for the Computing Accreditation Commission (CAC) of ABET and is a member of the CAC Executive Committee. She volunteers as an accreditation team member for the Middle States Commission on Higher Education, has been active in local and regional leadership of the Institute of Electrical and Electronics Engineers (IEEE), was on the Steering Committee for the Cyber Education Project, has been a member of the working groups that developed accreditation criteria for Data Science programs, was a member of the editorial board for the Journal of Computing and Information, and was a guest editor for Discrete Mathematics.
Blair is a senior member of the IEEE, a senior member of the Association for Computing Machinery (ACM), a member of the Society for Industrial and Applied Mathematics (SIAM), and a member of the American Society of Engineering Education (ASEE). She is a member of the international honor society for the computing and information disciplines – Upsilon Pi Epsilon, the international honor society in social sciences – Pi Gamma Mu and was an Alden Scholar at Allegheny College.
About Harrisburg University
Accredited by the Middle States Commission on Higher Education, Harrisburg University is a private non-profit university offering bachelor and graduate degree programs in science, technology, and math fields. For more information on the University's affordable demand-driven undergraduate and graduate programs, call 717.901.5146 or email, Connect@HarrisburgU.edu.