May 22, 2020
Harrisburg University's Center for Innovation & Entrepreneurship (CIE) will hold its first launch U Start-up Challenge Competition + Showcase finale where local entrepreneurs will pitch startup ideas in hopes of raising up to $10 million from investors including professional athletes at 10 a.m. on Tuesday, May 26.
What started as an experiment involving a few HU students grew into a full-fledged Shark Tank-style competition with the help of an incredible network from across the U.S.
A pool of 25 applicants has been honed to seven finalists who will present their startups to a panel of judges and others during the virtual event.
"Innovate or die is true for big and small companies, and startups are always in the forefront of innovation," said Jay Jayamohan, Executive Director of the CIE. "This has become more relevant as we emerge out of this pandemic, and we at HU have an incredible opportunity to provide a platform for the next generation innovators through our various programs at CIE."
Competition judges will include:
Reginald Grant, MSEd, Co-Founder, CEO, eSportsInstruction.com. A serial entrepreneur, former English teacher, and former professional football athlete, Grant consults with numerous companies in a wide range of industries including sports, education sports, and tech.
John MacMillan, Deputy Secretary for IT and CIO, Commonwealth of Pennsylvania. John MacMillan was appointed as deputy secretary for information technology and chief information officer for the commonwealth in March of 2015. John brings more than three decades of IT industry expertise to the CIO's office.
Jennifer O'Daniel, Investment Director, CIT GAP Funds & MACH37. Jennifer O'Daniel joined CIT GAP Funds in 2003, where she leads seed and early stage investments in tech companies with a concentration on cybersecurity and enterprise software. A key member of the investment team, O'Daniel has led over 50 investments in seed and early stage companies as well as investments for MACH37, a cybersecurity accelerator.
The final seven startups include:
An alternative credit scoring platform dubbed CredQ.
A wholesale and retail distribution enterprise called Getting Groceries Quick.
An IT group that helps clients manage past-due accounts called Debtery, Inc.
A video game product developer called Fair Play, that intends to develop a video game controller that has been adapted to create simplicity for all users.
Seed of a Good Hope, which intends to develop a high-tech resource and tool that can help monitor and encourage social distancing.
Sabala, a technology platform that allows digital artists to create Augmented Reality stores anywhere in the world for businesses looking to offer their customers a highly engaging, interactive shopping experience.
A one-of-a-kind recycled trash can & recycling bin producer called U&Miido Arts that hopes to give communities the ability to beautify their environment while educating community members and visitors on the advantages of sustainable recycling practices.
For more information about the launch U Startup Competition, visit https://www.esipitch.com/launchu.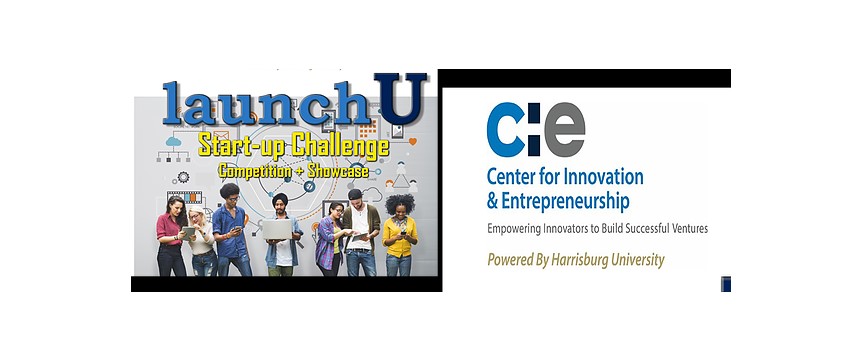 About Harrisburg University
Accredited by the Middle States Commission on Higher Education, Harrisburg University is a private non-profit university offering bachelor and graduate degree programs in science, technology, and math fields to a diverse student body. For more information on the University's affordable demand-driven undergraduate and graduate programs, call 717.901.5146 or email, Connect@HarrisburgU.edu.