April 7, 2022
Dr. Nirmal Ahuja, an Instructor for Population Health and Health Equity at Harrisburg University of Science and Technology, presented on Health Disparities among Asians in the United States as part of the RRED series of events and webinars on Racial and Health Disparities by Penn State College of Medicine and Penn State Health Office of Diversity, Equity, and Inclusion.
Dr. Ahuja through his presentation focused on the Racial and Health Disparities among Asian Indians in the US.
Racial and Health Disparities among Asian Indians in the US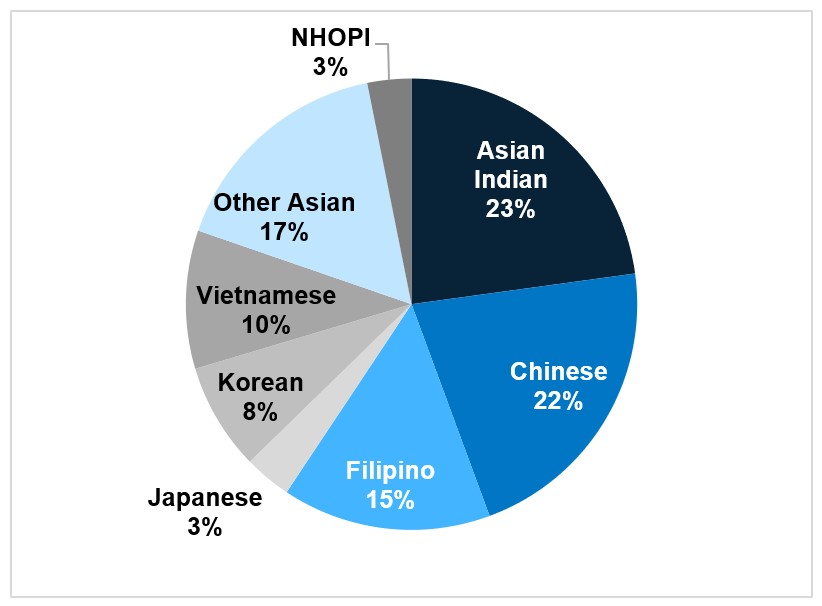 Asian Indians even though are the largest immigrant population among Asians in the United States, still require a firm research presence in the health disparities literature. An abundance of research has been done on other racial and ethnic minorities but there is limited data on racial and health disparities among Asian Indians in the US. Asian Indians are the population who have emigrated from the India for work, education, and other purposes. According to Kaiser Family Foundation Analysis of 2017, nearly 18.2 million people in the US identify themselves as Asians or Native Hawaiian or Other Pacific Islanders. Among them, Asian Indians comprise a largest percentage (23%) of population.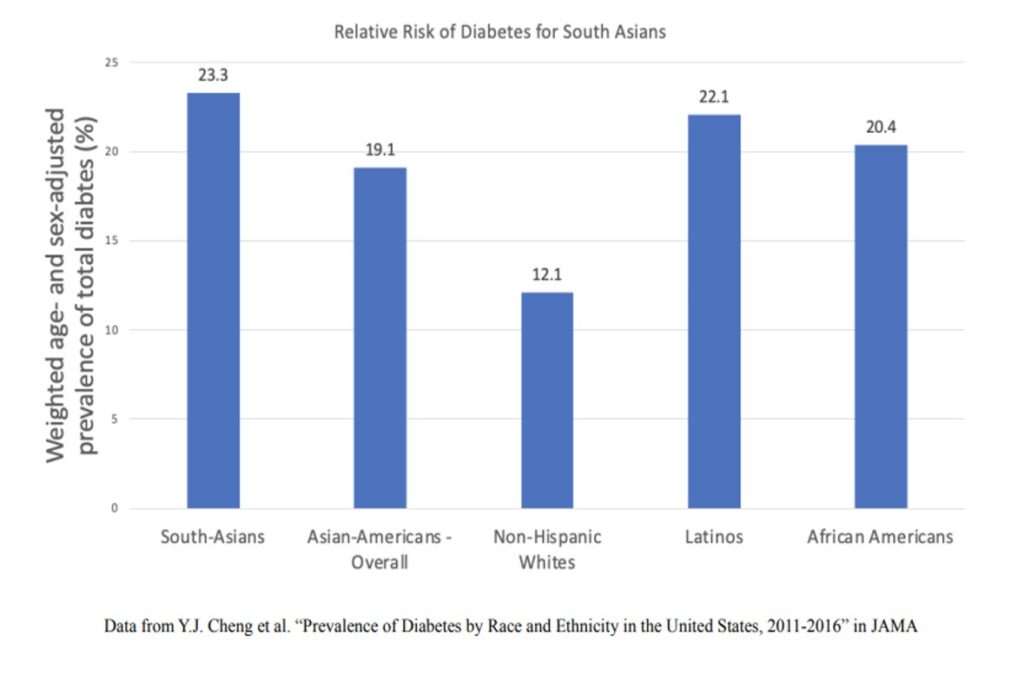 Dr. Ahuja highlighted on some of the challenges faced by the immigrant population in the US which is common even for Asian Indians. These challenges include cultural shock, lack of social bonding, income disparity, workplace challenges, immigration policies, and bicultural identity issues. These challenges along with several other risk factors like tobacco (smokeless tobacco and smoking), carbohydrate rich food habits, sedentary lifestyle, and genetic predisposition contribute towards cardiovascular diseases (CVD) and respiratory illnesses. Asian Indians in the US have higher rates of type 2 diabetes, metabolic syndrome, and CVD than the general US population and other immigrant groups. This is despite a lower incidence of obesity as compared to Non-Hispanic Whites. The limited literature available states that 1 in 3 Asian-Indian immigrants have metabolic syndrome while approximately 1 in 6 have diabetes. Asian Indians in the US have highest proportional mortality burden from coronary artery disease (CAD) as compared to other Asian subgroups and non-Hispanic whites. About 15% of the Asian population in the US report having a mental illness in past year.
Addressing Racial and Health Disparities
Health disparities are driven by several social and economic inequities. These inequities if not addressed leads to racism and discrimination and eventually affect the health and well-being in the form of high mortality, morbidity, reduced life expectancy, high health care expenditures, and functional limitations. The social and economic inequities include economic stability, neighborhood and physical environment, education, food, community safety, social support, social context, and health care system related issues are important to be addressed to reduce these inequities. However, the most important process in addressing these inequities is to understand the social and cultural fabric of the population so that relevant and community driven and community centric social and economic interventions and policies can be designed and implemented.
Understanding India and its Culture
India is a land of oldest ancient civilization. India's social, economic, and cultural configurations are the products of a long process of regional expansion. Indian history begins with the birth of the Indus Valley Civilization and the coming of the Aryans. These two phases are usually described as the pre-Vedic and Vedic age. The Ramayana and the Mahabharata are two of India's greatest historical events that have influenced the culture, and belief system. It is their cultural influence which helps Asian Indians sustain and establish themselves in difficult situations. It is this strong culture and its roots which has always helped India overcome several invasions be it from Mughals or from Britishers. Despite being ruled for approximately 1000 years by Mughals and then Britishers, the culture is still strong and influential for Indians. People from India are socially more cohesive and prefer staying in closely connect with their families and friends. This kind of social support system is often absent when they emigrate abroad and becomes a major contributing factor affecting their health and well-being. Other important aspects to consider in understanding Indian culture is their diversity. India is called a subcontinent because it is home to several religions. This diverse social fabric provides the necessary understanding and required cultural competency to happily coexist with other people. We believe in the concept of "Vasudhaiva Kutumbhakam'' which means, "the world is one family". There are 121 languages spoken by 10000 or more people India has more than 19500 dialects which are spoken as mother tongues. Such magnanimous form of diversity also brings in diversity in food habits where every region, every state in India has specific style of food, taste, and style of preparation. Considering this kind of diversity, it is not easy to address the issues of disparities existing in the Asian Indians without the community inputs and participation. Hence, a strong community-based approach is key to addressing the social and economic inequities among Asian Indians in the US.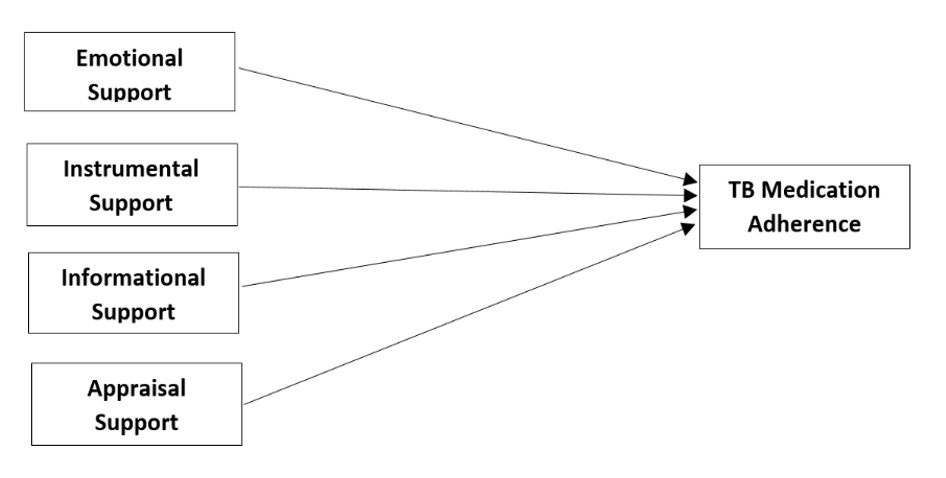 Dr. Ahuja also highlighted his work on social support and patient navigation. His study in India identifies social support as one of significant factor in addressing tuberculosis medication adherence. As per the study, Family members and friends play a vital role and extend emotional and instrumental support to the patients which could influence medication adherence. Strained relationships, lack of emotional support, and disturbed patient-provider relationship could adversely affect medication adherent behavior. Similarly social support interventions can be a key in addressing the issues of disparities and inequities among Asian Indians in the US.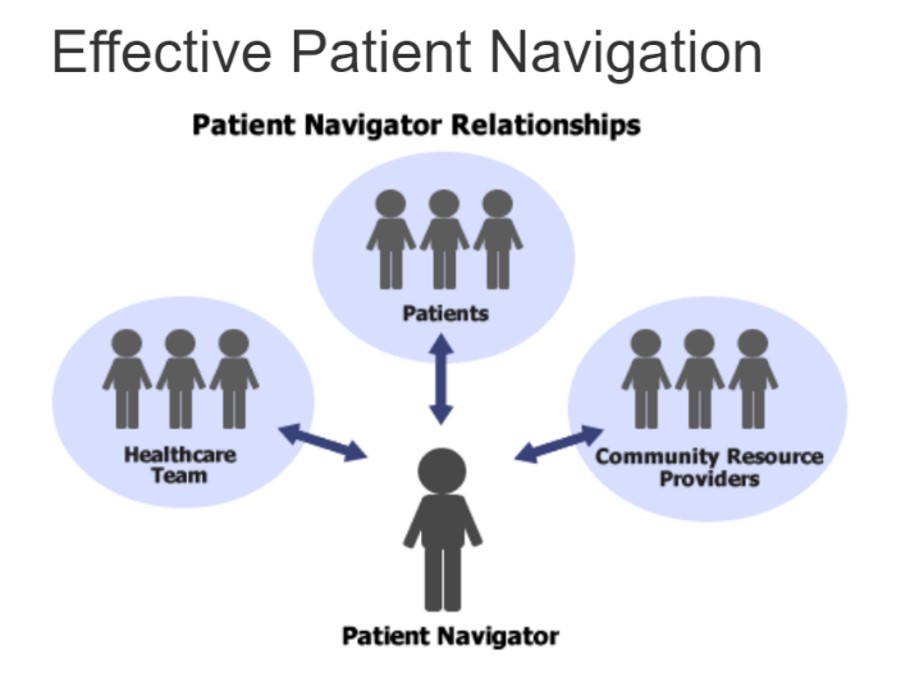 In addition, Patient navigation (PN) has been demonstrated to be an effective and scalable intervention model to overcome these disparities and barriers. Patient Navigators and Community Health Workers help patients get around a variety of barriers. They help patients overcome common barriers, including lack of transportation, tight finances, and lack of social support. They highlight resources available in your area or ones you use most frequently and add more that you use but might not already be included.
Future Recommendations
Cultural competency as part of healthcare training
More research is needed to identify and explore several racial and health disparities and its impact among Asian Indians in the US
Community input and involvement is necessary
Global health research to understand specific population
Strengthen trust and relationships to improve communication
Diverse representation in healthcare
Diverse voices among policy makers
Dr. Ahuja's research interests include cancer prevention & control research, patient-navigation, tuberculosis, treatment and medication adherence, social determinants, social & behavioral health & interventions, disparities in health, policy, implementation science, community-based research, mixed methods, India, United States. His teaching interests include implementation science, public health management and practice, health disparities, health administration, global health, health policy & management, social determinants of health, and public health leadership.
Harrisburg University's nursing programs include an online RN-to-BSN program and a master's degree in nursing that has both online and hybrid learning options. Learn more about Harrisburg University's degree offerings in nursing by visiting https://www.harrisburgu.edu/programs/.
ABOUT HARRISBURG UNIVERSITY
Accredited by the Middle States Commission on Higher Education, Harrisburg University is a private nonprofit university offering bachelor and graduate degree programs in science, technology, and math fields to a diverse student body. For more information on the University's affordable demand-driven undergraduate and graduate programs, call 717.901.5146 or email, Connect@HarrisburgU.edu.