May 12, 2023
Harrisburg University of Science and Technology welcomed 841 new graduates from the Class of 2023 to its alumni ranks, bringing that total number to over 6,500, on Thursday, May 11th, during its 16th Annual Commencement Exercises at the Forum Auditorium in Harrisburg.
The Class of 2023
49% Female, 51% Male
Ranging in age from 20 to 61.
Graduates live in 42 different US states and outside the US.
Graduates are citizens of 60 different countries.
83 percent of the undergraduates are from PA, and 31 are from the Harrisburg, Lebanon, Lancaster, York (HLLY) region.
56 percent of the undergraduates were from minority backgrounds.
Eight percent of the graduate students are from PA.
One-third of the Doctoral students are from PA.
Interactive Media was the undergraduate program with the most undergraduates receiving their diploma, with 27 students.
The graduate program with the most graduate students receiving their master's hood and diploma that night was Project Management, with 281 students.
Award-winning CEO, civic leader, and author Dr. Stephen S. Tang served as the principal speaker at the event.  University president Dr. Eric Darr provided additional remarks; Provost Dr. Bilita Mattes; Mark Single, Chair of the Board of Trustees; and Dr. Ru Wideman, Chair of the Faculty of the Whole.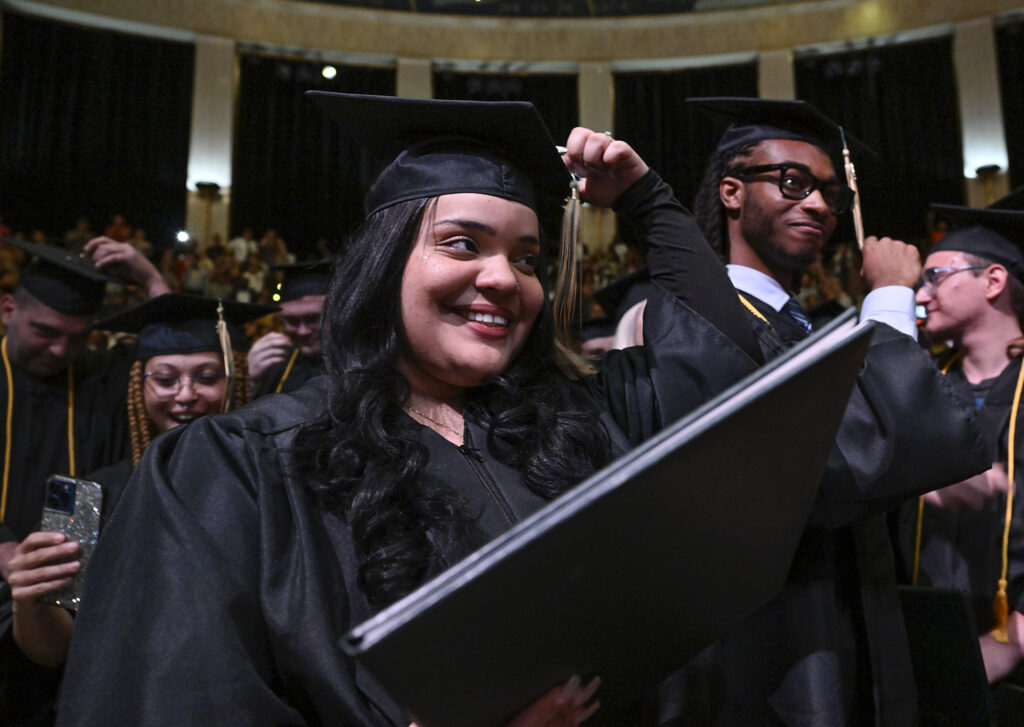 ABOUT HARRISBURG UNIVERSITY
Accredited by the Middle States Commission on Higher Education, Harrisburg University is a private nonprofit university offering bachelor and graduate degree programs in science, technology, and math fields. For more information on the University's affordable demand-driven undergraduate and graduate programs, call 717-901-5146 or email, Connect@HarrisburgU.edu. Follow on Twitter (@HarrisburgU) and Facebook (Facebook.com/HarrisburgU.)