Harrisburg University congratulates alum Jesus Bermudez who recently was promoted to Head of Strategic Planning at Hello Heart, a digital program that empowers people to understand and improve their heart health.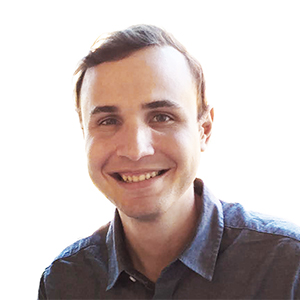 In his new post, Bermudez, who earned a Master of Science degree in project management in 2020, is responsible for most commercial activities related to Hello Heart's pre-sales cycles. He oversees Business Development, Marketing, Channels Management, Demand Generation, Finance and more for the company.
Bermudez joined Hello Heart, based in Menlo Park, California, as the company's fifth employee in 2015. Hello Heart employs nearly 100 today.
Bermudez, 31, hails from Venezuela and now calls San Francisco home. He attributes much of his recent success to HU.
"HU helped me learn hard skills that gave me the tools to develop myself inside the organization. Also, HU professors were always very positive to provide feedback and advice whenever I needed some career or professional help," he said. "The professors can be really helpful and inspiring. Some have had very important positions throughout their careers and are always open to share their success in a pragmatic way."
About Harrisburg University
Accredited by the Middle States Commission on Higher Education, Harrisburg University is a private nonprofit university offering bachelor and graduate degree programs in science, technology, and math fields. For more information on the University's affordable demand-driven undergraduate and graduate programs, call 717-901-5146 or email, Connect@HarrisburgU.edu. Follow on Twitter (@HarrisburgU) and Facebook (Facebook.com/HarrisburgU).