September 28, 2023
HARRISBURG, PA, SEPTEMBER 21 & 22, 2023 — The Joint-Defense Advanced Manufacturing Meeting for Innovation and Transition, J-DAMMIT, held on September 21st and 22nd, 2023 in Harrisburg, PA, served as a groundbreaking platform that showcased cutting-edge technologies, with augmented reality (AR) and virtual reality (VR) taking the stage. Attendees had the unique opportunity to witness firsthand the incredible potential of AR and VR in reshaping advanced manufacturing and scientific exploration, thanks to impressive demonstrations led by Harrisburg University's XR Taskforce, under the leadership of Michael Meyer, PhD and Matthew Rissler.
Among the standout demonstrations featured at the summit were:
1. Virtual Reality Interfaces:
Attendees were given a glimpse into the future as they explored gaming computers and HP workstations, all equipped with state-of-the-art Vive Pro 2 and Valve Index VR headsets. These immersive virtual reality interfaces provided a real-time connection to digital twin spaces within the NVIDIA Omniverse, showcasing the capability for remote control of robots used in manufacturing. This technological innovation promises substantial advancements in manufacturing efficiency and remote collaboration.
2. Augmented Reality Experiences:
Participants immersed themselves in the world of augmented reality using VIVE XR Elite and Meta Pro Augmented Reality (AR) headsets along with Apple iPad pros which demonstrated a more consumer-led means of using AR. These devices seamlessly blended digital information with physical workspace, showcasing their potential to enhance manufacturing processes and implement accurate, streamlined production methodologies. They highlighted the potential to revolutionize manufacturing floors by offering real-time data, enhancing precision, and allowing for more informed, agile decision-making in production environments.
3. Collaborative VR Spaces:
Engaging in collaborative virtual reality experiences using Oculus 2 headsets, attendees discovered the transformative power of VR in teamwork and shared learning. These collaborative VR spaces, powered by ENGAGE, provided an immersive environment for enriched prototyping and joint project development.
Matthew Rissler, Corporate Faculty within Advanced Manufacturing and Lead for this technology showcase, highlighted, "Augmented and virtual reality is having broad and profound impacts across many aspects of advanced manufacturing and science, and Harrisburg University's XR Taskforce is the means for collaborating and creating many interdisciplinary projects".
"These technologies are not only driving productivity and efficiency but also addressing sustainability challenges while offering novel solutions in research and collaboration" stated Jen Mowery, Faculty within Project Management who was supporting these demonstrations.
This milestone event unfolded within Harrisburg University's newest facility, a 260,000 square-foot education and research tower nestled in downtown Harrisburg, PA, housing cutting-edge Advanced Manufacturing labs and reception spaces.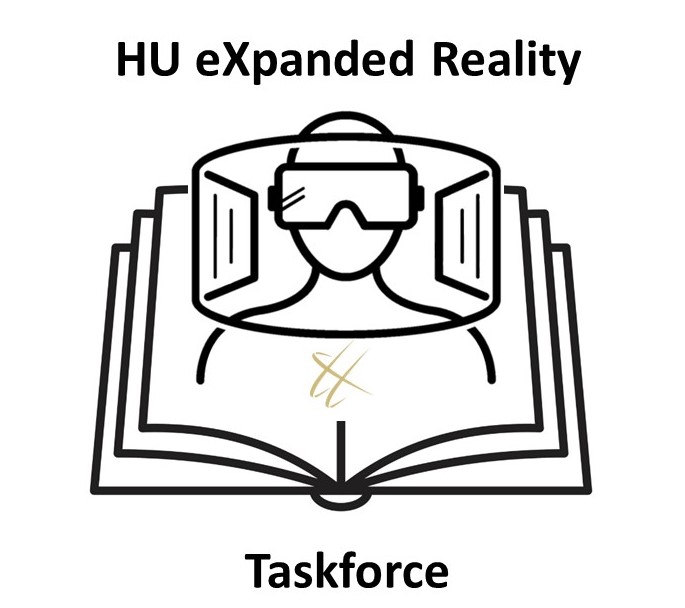 Harrisburg University's XR Taskforce remains steadfast in its commitment to promoting innovation and providing a platform for industry leaders to explore the latest technological advancements. The successful integration of AR and VR into these industries solidifies their pivotal role in the future of manufacturing and scientific discovery.
For more information about the Joint-Defense Advanced Manufacturing Meeting for Innovation and Transition, J-DAMMIT 2023, please visit: https://www.harrisburgu.edu/jdammit/
ABOUT HARRISBURG UNIVERSITY
Harrisburg University is accredited by the Middle States Commission on Higher Education and is a private nonprofit university offering bachelor's and graduate degree programs in the fields of science, technology, and mathematics. For additional information about the University's affordable, demand-driven undergraduate and graduate programs, please call 717-901-5146 or email Connect@HarrisburgU.edu. Stay updated by following Harrisburg University on Twitter @HarrisburgU and on Facebook