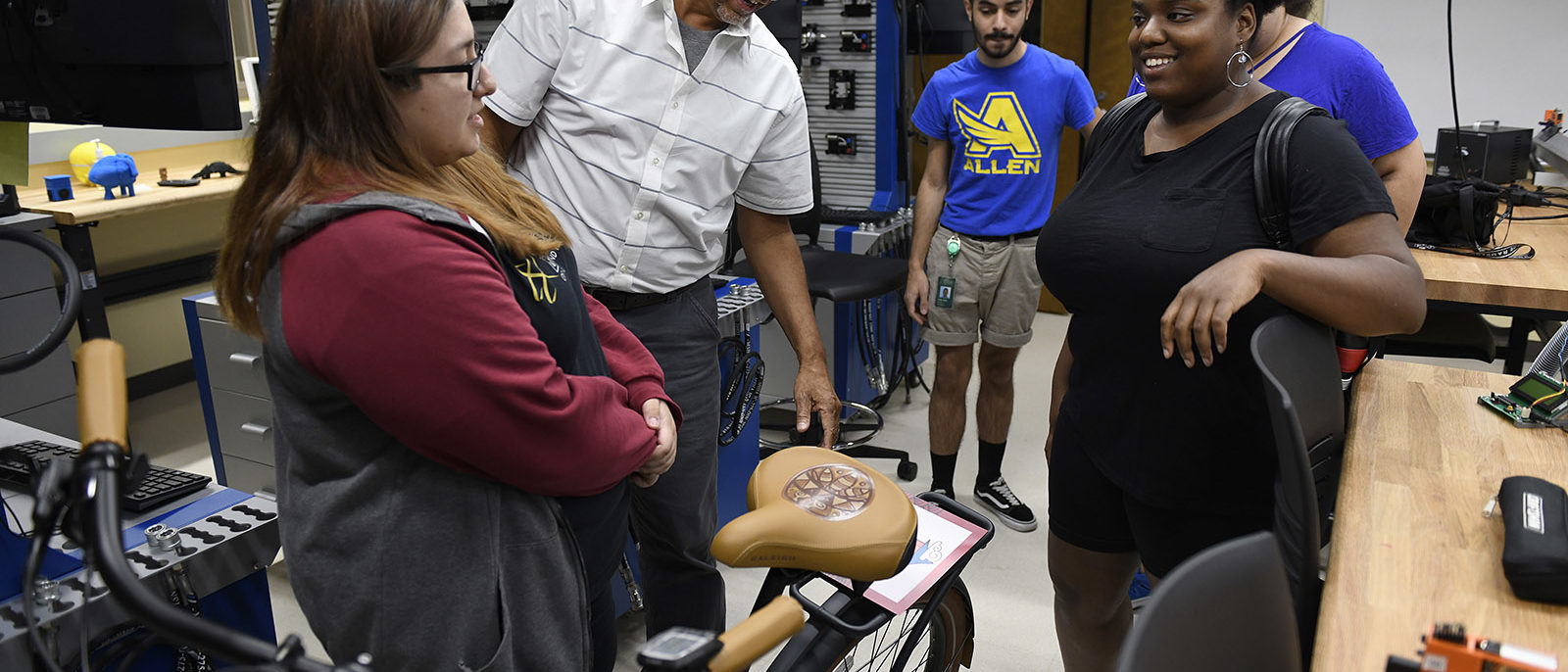 Curriculum
The goal of learning at Harrisburg University is for students to obtain the relevant knowledge, competence, and experiences to best be prepared for an enriching career.
We offer a well-rounded education that includes specialized expertise in your field of study, and significant career-oriented components so you graduate with experiences that make you more prepared and competitive in your career and your life.
Our undergraduate curriculum begins with a foundation of general education courses.
This foundation is followed by the development of specialized expertise and experiential components that bring the world of work into your classroom.
Regardless of your major, you graduate with eight core competencies valued by employers and community leaders, plus the skills necessary to enjoy a long-term career. You learn it, you know it, and you get to do it.
Core Competencies
Competency-driven education is a hallmark of the Harrisburg University experience. The student will be expected to demonstrate mastery of eight university-wide competencies. Regardless of the student's program of study, employers and community leaders desire these competencies. They also prepare students for life and citizenship.
ePortfolios
Harrisburg University defines an ePortfolio as an organized, media-rich collection of documents that allows the student to demonstrate competence to a multitude of audiences. The ePortfolio will be central in how the student organizes, develops, and reflects upon learning. It will also be a lever for assisting the way in which faculty develop curricula, view teaching, and deliver content.
Ultimately, the ePortfolio will be a coalescing force for making tangible and visible the University-wide competency program while also serving as a key tool in evaluating student success.
Undergraduate Program Structure
Our undergraduate program structure provides students with basic foundation knowledge, program-specific knowledge, opportunities to apply new knowledge, and the flexibility to explore interesting topics. All undergraduate degree programs have the same five structural elements:
Foundation courses
General education courses
Program requirement courses
Experiential learning
Electives
The number of semester hours covered by the structural elements adds up to the total of 120 semester hours needed for graduation. Each structural element has specific semester hour and course requirements associated with it. Generally, the breakdown of semester hours by structural element is:
18 semester hours in Foundation courses
30 semester hours in General Education courses
40–50 semester hours in Program Requirement courses
13 semester hours in Experiential courses
9–19 semester hours in Electives
More information about these elements and their requirements can be found in the course catalog on our Records and Registration page.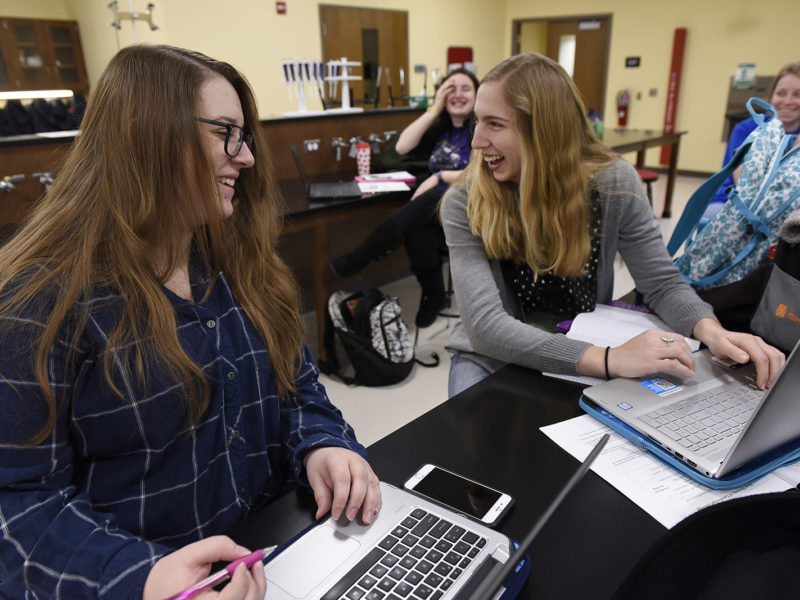 More to Explore
Get Academic Support
Our academic support services and programs range from free tutoring and academic advising to partnerships with local organizations.
Find Your Degree
Browse our science and technology degree programs, including several convenient online options.