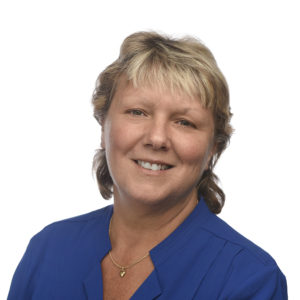 Ru Wideman, Ed.D.
Associate Professor of General Studies & GEND Coordinator
Ru is a veteran educator and administrator in higher education. She has taught using various formats, including face-to-face and online instruction for both traditional and adult students. Ru is excited to be involved in adult education as she finds their insight, expertise, and desire to learn brings a richness to the educational experience. Dr. Ru, as her students call her, looks forward to the privilege of walking alongside adult learners in our Adult Learning Program at HU.
At HU, Ru oversaw the University's assessment of learning process until March of 2017. She worked closely with all faculty members and leadership to ensure the institution provided the highest quality and measurement of learning. Ru also co-coordinates the General Education program, which spans across the curriculum utilizing a learning communities model with a problem-based approach to learning. Combined with experiential learning requirements, this provides a rich educational experience for students to expand their knowledge base alongside a specific major course of study.
Ru actively participates in the MSCHE (Middle States Commission on Higher Education) Conference and the Drexel University Assessment Conference while also engaging in AACU (American Association of Colleges & Universities) Webinars and opportunities associated with General Education & Assessment.
Dr. Ru Wideman holds the following degrees: Ed.D., Regent University; MTS, Ontario Theological Seminary (now Tyndale); B.Ed.; University of Toronto; and a B.A., Messiah College. Ru enjoys playing ice hockey on a local men's recreational hockey team and she is an ordained minister.