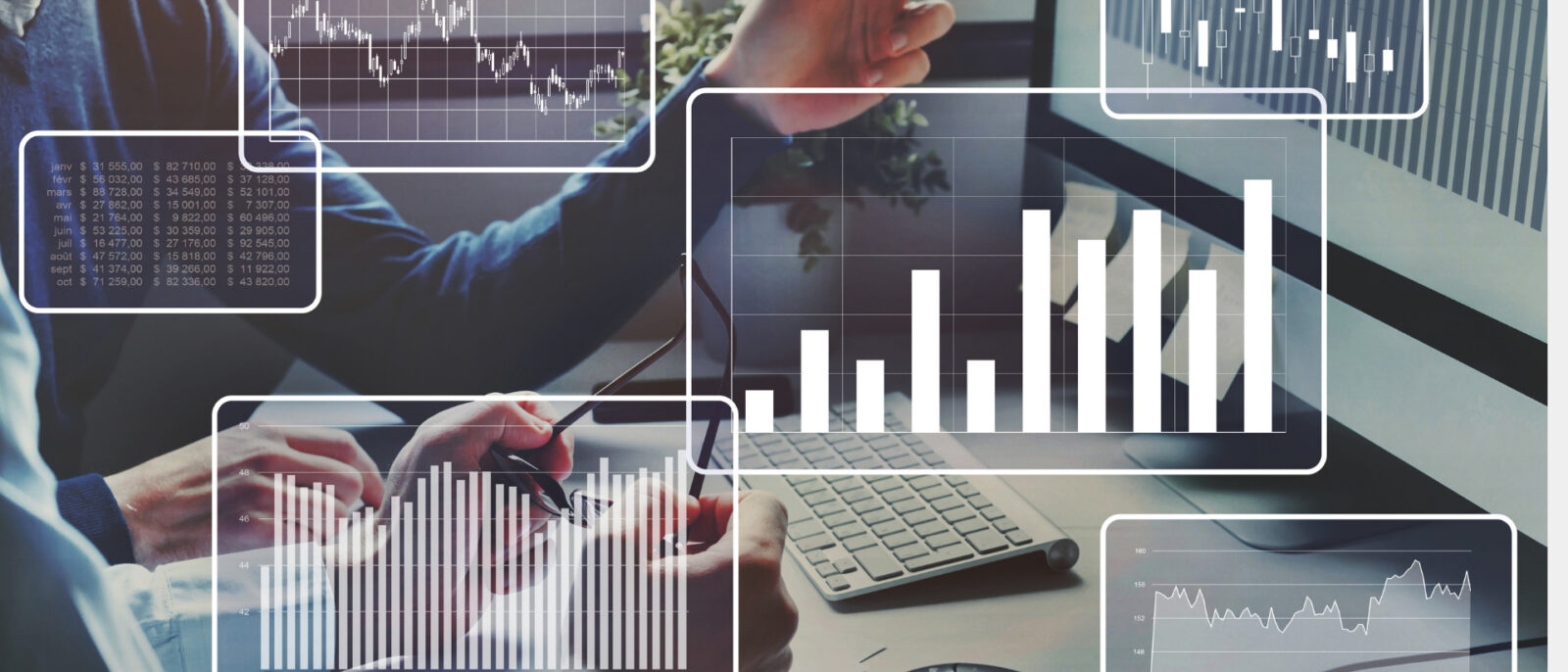 Professional Development & Continuing Education

Data Analytics Certificate Program

Skills and techniques for today's data leaders to advance organization's ability to perform data-driven decision making.
About the Course
The Data Analytics Certificate Program provides you with the strategic skills and techniques needed to advance your organization's ability to perform data driven decision making.  Discuss and widen your depth of knowledge in data governance, data mining , data visualization and data quality among other subjects in this comprehensive course.
The program is specifically designed for employees who are leading or will be participating in a program that involves data analytics.  You will learn the essential elements needed to chart the path to take your data analytics program to the next level.  The certificate program is designed to:
Empower employees to identify the components of a successful data analytics program
Discriminate between some of the analytical buzzwords like 'artificial intelligence,' 'machine learning,' and 'internet of things.'
Summarize the relationship among data governance, data quality and data management.
Learn how to create data visualizations that are appealing to a wide variety of users.
Pre-Requisites (Qualifications)
To be considered for the Data Analytics Certificate Program, an employee must be nominated by their supervisor and have:
Experience in an organization working with data and analytics OR
Experience in managing a data analytics team or project
Led by Harrisburg University Analytics faculty, program facilitators, individual seminars are presented by subject matter experts, and include guest speakers, and interactive group exercises.
The 6-module curriculum consists of a combination of presentations, industry guest speakers, case studies, and hands-on exercises.  The key areas of focus are on the components of implementing and maturing a successful data analytics program that include a data analytics culture, data quality, and data governance.  In addition, advanced topics such as data visualization, big data, data mining, predictive analytics, machine learning, and artificial intelligence will be covered.
A Capstone project, applying the program's core curriculum to a data analytics assessment project will be produced and presented by participants.  Or, the Capstone project can be customized to meet specific data analytics challenge you would like to address.  Each learning module is linked to the Capstone to ensure you are assessing every aspect of your organization's data maturity.
Schedule and Module Topics
Class meets VIRTUALLY via Microsoft Teams, for 1.5 days per month
Wednesdays – 1:00 PM – 4:30 PM, Eastern
Thursdays – 8:30 AM – 4:30 PM, Eastern
---
Applications for the 2023-2024 are now Closed.
If you are interested in applying for a future cohort, please email us at ProfessionalEd@HarrisburgU.edu to be added to our email list to receive announcements and updates.
KEY DATES
Application deadline:
Friday, October 6, 2023
All applications and nomination letters are due by this date
See the "Application Process" above for detailed information
Acceptance Notification:
On/By Friday, October 13, 2023
All applicants will be notified of their acceptance or non-acceptance into the program by this date
2023-2024 Cohort Schedule
Student Orientation – Thursday, October 19, 2023 – TIME TBD
Module 1 – Wednesday/Thursday – November 1-2, 2023
Module 2 – Wednesday/Thursday – December 6-7, 2023
Module 3 – Wednesday/Thursday – January 10-11, 2024
Module 4 – Wednesday/Thursday – February 7-8, 2024
Module 5 – Wednesday/Thursday – March 6-7, 2024
Module 6 – Wednesday/Thursday – April 3-4, 2024
Capstone Presentations & Graduation – Wednesday/Thursday – May 1-2, 2024
---
Graduate Testimonials
This is an excellent program for both analysts and leaders who want to learn how data analytics can propel their organizations forward. The course is taught by an exceptional professor who is passionate about the topic. The best practices I learned during the class as well as the connections I made with classmates will help my organization grow in analytical maturity.
This program offered much more than expected. I was pleased with the in-depth training provided by Dr. Anderson – her enthusiasm and expertise kept the class exciting and engaging. As an analyst/statistician, I was provided with a wealth of information concerning the world of analytics I was not aware of previous to this class.
ADA Statement: HU is committed to providing equal education opportunity and full participation for persons with disabilities. It is HU's policy that no qualified person be excluded from participating in any HU program or activity, be denied the benefits of any HU program or activity, or otherwise be subject to discrimination regarding any HU program or activity. Should you potentially require an accommodation under the ADA to participate in this program, please email
ProfessionalEd@HarrisburgU.edu
. Please send your request for an accommodation at least 5 business days in advance of the event or program.