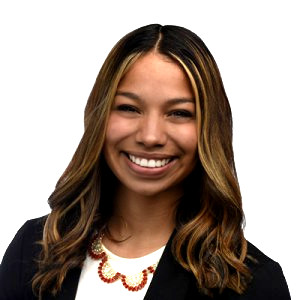 Jordan Snavely
Senior Admissions Counselor (Philadelphia)
Functional Area:
Admissions
Office location:
1501 Spring Garden Avenue, Suite 101, Room 116, Philadelphia, PA 19130
Jordan Snavely is an undergraduate admissions counselor at the Harrisburg University Philadelphia Campus recruiting in the Philly area. Prior to working at HU, she worked as a recruiter in corporate and educational settings.
She received her Bachelor of Arts from Temple University in Adult and Organizational Development in the College of Education. Her interest in higher education came about after working at Temple's office of orientation. Providing guidance to high school youth and setting them up for success is passion, hence her current role.
One of Jordan's favorite past times is trying new recipes and new foods. She has an appreciation for other cultures and what better way to explore through food and travel?