August 25, 2021
Harrisburg University alumnus Micah Burton has been awarded a three-year HHMI Gilliam Fellowship as he attends graduate school at Princeton University.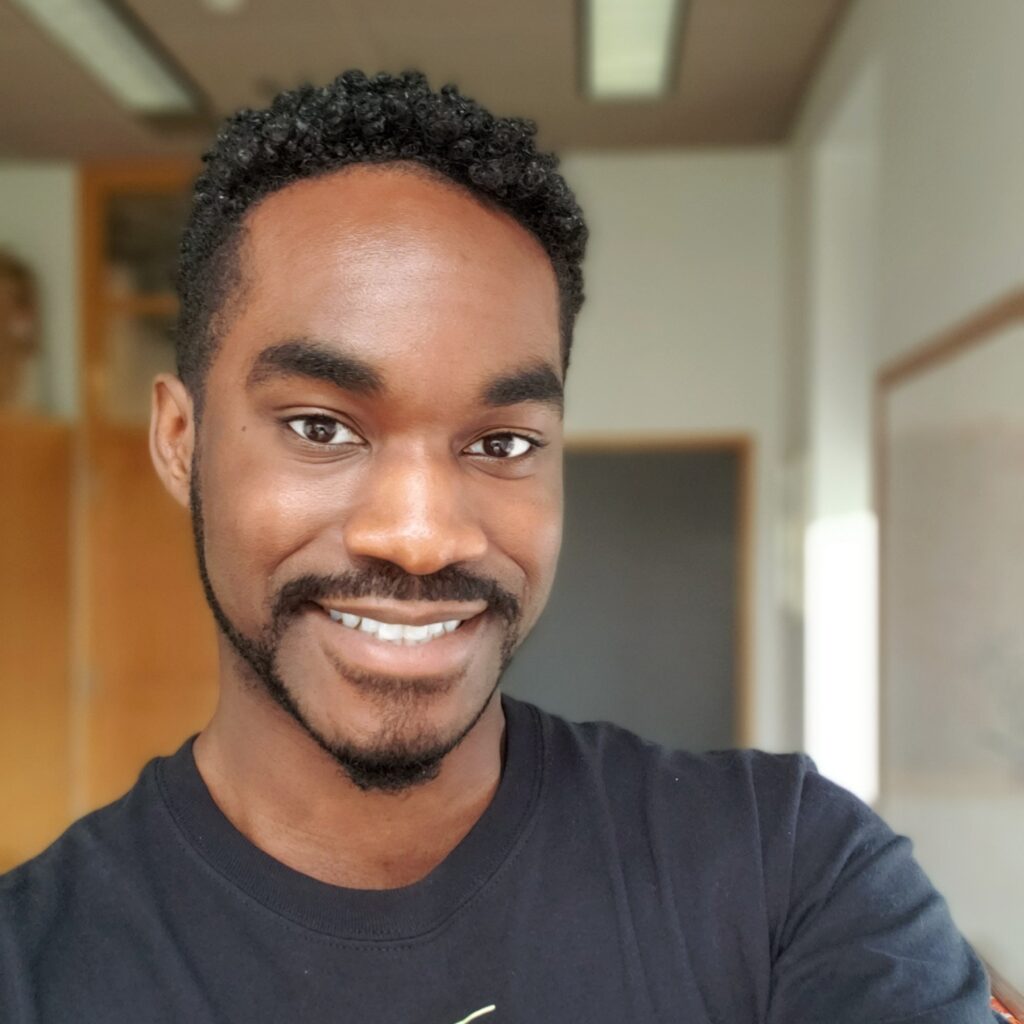 Burton, who earned a B.S. in Integrative Sciences with concentrations in Biology and Biochemistry at HU in 2019, plans to earn a Ph.D. in Molecular Biology from Princeton in 2025.
The HHMI Gilliam program aims to prepare graduate students from historically underrepresented groups in the sciences for leadership roles in scientific research and science education. It also provides the advisers of students with mentorship training and funds to improve representation of historically excluded groups in science at the graduate level.
As a fellow, Burton will be able to present his graduate research at the annual HHMI Gilliam Meeting, take part in HHMI leadership training courses, and attend and participate in the HHMI Science Meetings each year. He also has access to funding that supports his attendance at science conferences and workshops of his choosing to help further his career development, which he says, "will broaden my exposure to scientific disciplines and improve the science that I do in terms of communication and collaboration with other scientists."
After he earns his Ph.D., Burton, a Philadelphia native, plans to continue working in the fields of molecular biology and biochemistry as a postdoctoral researcher to prepare for a research faculty position. He credits Harrisburg University for preparing him for graduate school and his career.
"HU's focus on the core competencies is what I think sets the university apart from others," Burton said. "I use the core competencies daily as a scientist where civic engagement and global and ethical awareness help to identify problems, collaboration, literacy, and critical thinking, which tackles solutions. And communication shares these solutions, all under the umbrella of entrepreneurship."
In closing, Burton noted that STEM fields, like those which HU prepares students for, are critically important to everyone's future, Burton added.
"It has been stated countless times, but I would like to reiterate that we need more professionals in STEM fields as we tackle the problems that challenge us as a species such as climate change and food insecurity," he said. "I think historically underrepresented groups provide a yet untapped pool of brilliant thinkers and innovators, and I encourage those who identify with these groups to not be disheartened by the current demographics in STEM fields. The students of today are the innovators of tomorrow. We all need to play our part to help advance humanity into the future."
ABOUT HARRISBURG UNIVERSITY
Accredited by the Middle States Commission on Higher Education, Harrisburg University is a private nonprofit university offering bachelor and graduate degree programs in science, technology, and math fields. For more information on the University's affordable demand-driven undergraduate and graduate programs, call 717-901-5146 or email, Connect@HarrisburgU.edu. Follow on Twitter (@HarrisburgU) and Facebook (Facebook.com/HarrisburgU).