July 18, 2022
At Harrisburg University, we ignite passion, curiosity, and talent.

When students pick HU, they choose diverse perspectives, creativity, and hands-on learning tucked into an unmatched science, technology, engineering, and math (STEM) curriculum that leads to rewarding careers.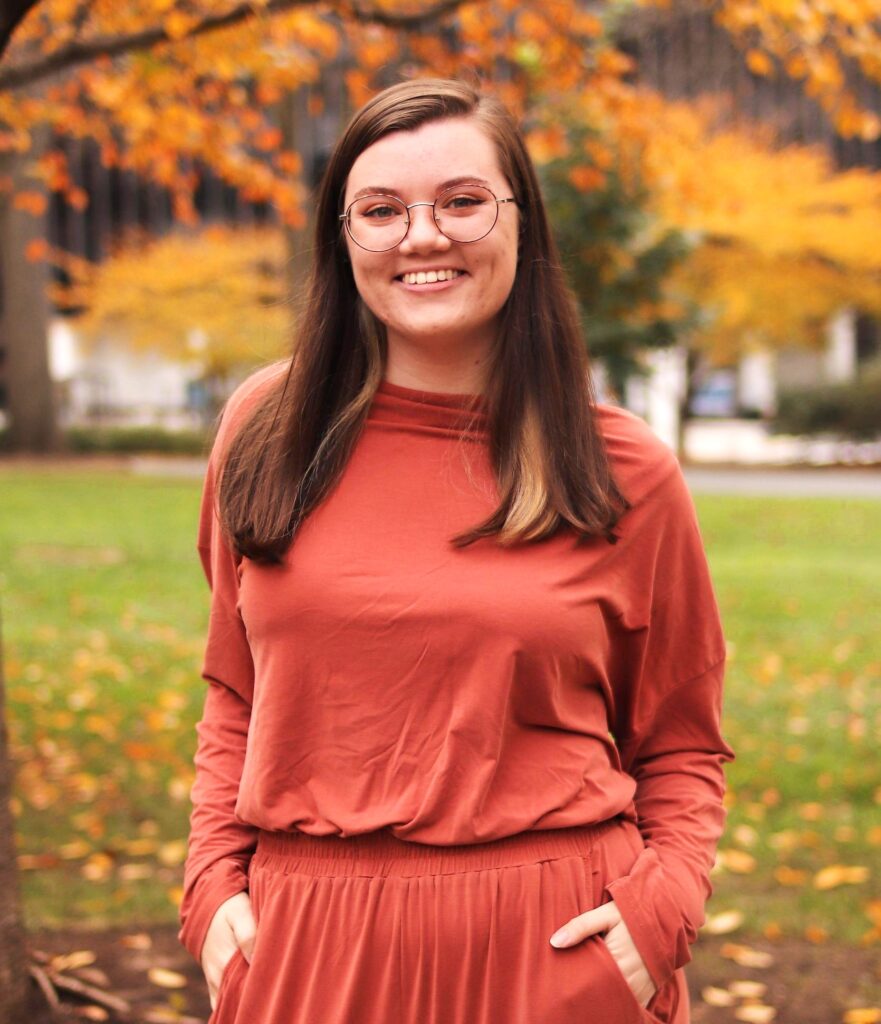 Lynzie Wagaman of Denver, Pennsylvania, is majoring in Esports Management, Production, and Performance. A member of the Class of 2023, she recently gave two talks and spoke at two panels on esports for the International Society for Technology in Education (ISTE). ISTE is home to a passionate community of global educators who believe in the power of technology to transform teaching and learning, accelerate innovation and solve tough problems in education.
Here is a link to her Lightning Talk session: https://www.youtube.com/watch?v=rM-eFyebulk
What did you enjoy about the ISTE panels, talks?
I enjoyed the opportunity to be at ISTE immensely. I was able to share my experiences in collegiate esports while also learning about how the scholastic esports area has been developing. I made many connections with folks in scholastic esports and I'm looking forward to seeing how scholastic esports keeps developing. Additionally, being able to share my collegiate esports experience on the main stage in front of a crowd is something I will never forget. I enjoy public speaking, but this was a whole other level. The preparation that went into, being on the stage, and listening to the other speakers really opened my eyes to scholastic esports outside of colleges.
How did you get your interest in esports?
My interest in esports stemmed from playing games on my own and discovering the Overwatch League in 2018. I have been playing games all my life but never explored the industry as a career option until I attended the Overwatch League inaugural season grand finals in 2018. From that event, I realized my passion for the industry and wanted to explore working in the space.
How is HU helping you with your goals in esports?
My professors, Dr. Metz, Professor Panico, and Professor Palmer, have all helped me immensely while pursuing my goals in esports. When I have an idea or need to talk something out with them, they are always willing to listen and assist in any way possible, including sharing their own professional networks with me.
What do you like about attending HU?
I like attending HU because of the support the University has for esports. Esports is a part of the culture at HU and having that at the ground level helps student like myself feels supported and capable of being able to pursue their passions in the esports industry.
How have internships helped you?
My first internship was with the HU Storm. I worked with the social media manager as a graphic design intern for about two years. I learned a lot about social media, graphic design, and myself in this space. I learned that graphic design was not the career path I wanted so I started looking for what it is I wanted to do. After project one, which focused on studying women and marginalized genders in esports and their networking habits, I was able to work with Emerald Esports, an initiative of the Emerald Foundation out of Lancaster, PA. There, I was able to work on their Girls in Gaming program and learned I enjoy building programming for special programs and the importance of good documentation in a project is.
What are your favorite classes at HU?
My favorite classes at HU, so far, have been introduction to business and entrepreneurship, international business and strategies, live event production, and esports field studies.
What do you want to do following graduation?
Following graduation, I hope to find a position in partnerships or sponsorships acquisition and/or event management. The success of esports hinges on the revenue from partners and sponsors, both as a whole and specifically in the live events area so I would like to tie the two together if possible.
ABOUT ESPORTS MANAGEMENT, PRODUCTION AND PERFORMANCE
This Bachelor of Science degree program provides students with the skills needed to become a media content creator, event manager, specialized coach, organizational/team manager, marketing manager, analyst and more in a cutting-edge, exploding industry. More information is here https://www.harrisburgu.edu/programs/bs-esports-management-production-and-performance/
ABOUT HARRISBURG UNIVERSITY
Accredited by the Middle States Commission on Higher Education, Harrisburg University is a private nonprofit university offering bachelor and graduate degree programs in science, technology, and math fields. For more information on the University's affordable demand-driven undergraduate and graduate programs, call 717-901-5146 or email, Connect@HarrisburgU.edu. Follow on Twitter (@HarrisburgU) and Facebook (Facebook.com/HarrisburgU.