November 11, 2020
At Harrisburg University, the curriculum is built in response to industry needs. We offer majors in Advanced Manufacturing, Information Systems and Information Technologies, Geospatial Technology, numerous health science programs, and more because these fields are experiencing explosive growth and offer rewarding careers to students.
Some of the best opportunities exist in the health science fields, which is why HU has added undergraduate and graduate programs in nursing, pharmaceutical sciences, and other healthcare-related fields during the past several years.
According to the U.S. Department of Labor's Bureau of Labor Statistics (BLS), a job growth rate of 14 percent is expected through 2028 for all health science occupations combined. Job growth for most health science occupations, however, are expected to double, triple, or even quadruple that rate during the same period.
The University recruits the brightest in their fields to lead and teach. They boast impressive portfolios and bring real-world experience from the field that prepares students for their biggest homework assignment yet: The workforce.
Dr. Nancy Mimm arrived at HU in 2018 to lead the University's Master of Science in Nursing program. She has developed and teaches many of the program's courses, in addition to teaching several of HU's RN to BSN classes.
Like most HU professors, Mimm led an impressive career in her field before arriving to the University. We recently caught up with her to learn more about her, her path to HU, and what she sees for Health Sciences at the University going forward.
Meet Dr. Nancy Mimm:
Q: Tell us about your educational background?
A: I started my formal education in licensed practical nursing in high school. I earned a BSN from Kennesaw State University. And I attended Drexel University for a Master's in Pediatric Critical Care Nursing. I obtained a Master's in Nursing Education from Thomas Edison University. I earned a Doctor of Nursing Practice from Rutgers University.
Q: What courses do you teach at HU?
A: I am teaching in the RN to BSN program. The courses are Integrative health assessment, Epidemiology, Population health nursing, Evidence-based practices. I am leading the MSN program and teach many of those courses.
Q: Where did you teach/work before arriving at HU?
A: I came to HU from the New Jersey State Department of Health, where I lead maternal-child health outcomes for the State.
Q: Where are you from originally?
A: I was born in New Orleans and raised in the South and Southern California. I come from a military family.
Q: What are your main areas of interest for conducting research?
A: My interests in research include the impacts of social determinants of health and health equity in how health outcomes are impacted.
Q: Any special awards or certifications we should know about?
A:
Sigma Theta Tau International Honor Society of Nursing
Prehospital RN PA (PHRN)
Board Certification ANCC Advanced Public Health Nursing
Q: What do you think makes HU stand out as a University for our students and our faculty?
A: Our university stands out because we are the perfect marriage of science with a business focus that provides the student with the best possible education to have a successful career.
Q: What do you love the most about teaching at HU?
A: I love to empower students to feel the passion that I have for improving health outcomes for individuals and communities.
Q: Do you have any hobbies or activities you can share?
A: I love anything with water. Swimming and snorkeling.
Q: What are your thoughts on having to switch over to an online model this fall considering the COVID-19 pandemic in terms of delivering the same quality education to our students?
A: I am very proud of how our staff and faculty lead the way to transition to the online format. I do, however, look forward to getting back on our campus.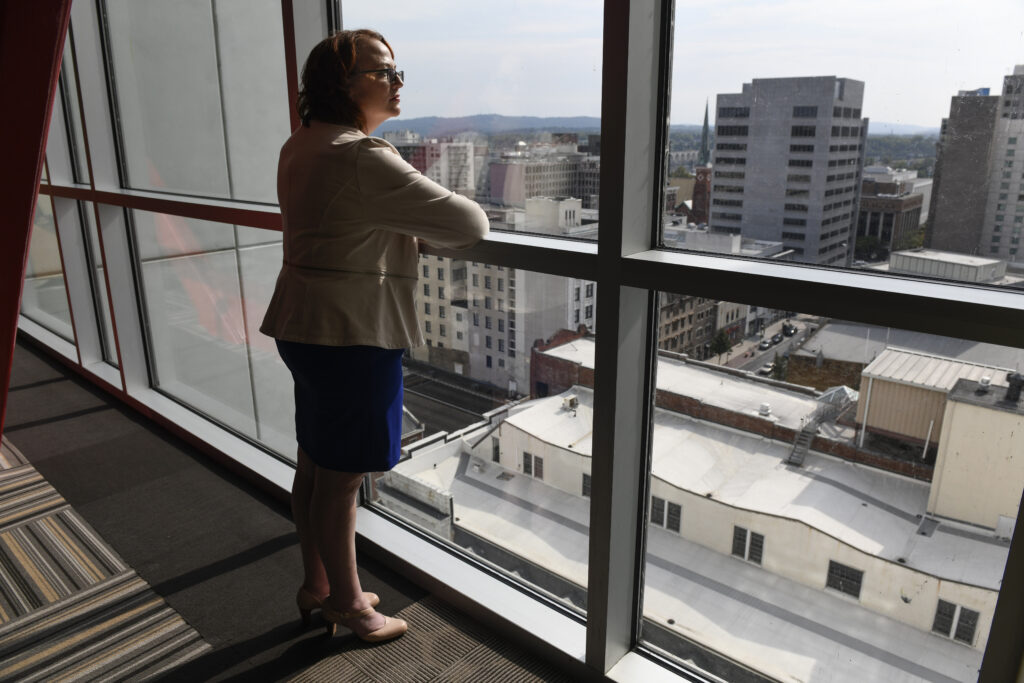 About Harrisburg University
Accredited by the Middle States Commission on Higher Education, Harrisburg University is a private non-profit university offering bachelor and graduate degree programs in science, technology, and math fields to a diverse student body. For more information on the University's affordable demand-driven undergraduate and graduate programs, call 717.901.5146 or email, Connect@HarrisburgU.edu.