September 14, 2020
Harrisburg University is home to numerous research centers and institutes that address a broad range of interests, issues, and industries. These centers provide experiential opportunities for students, serve as a bridge to businesses and organizations, and drive economic development. HU's centers and institutes allow students and faculty to with government organizations, businesses, and others to find solutions to real-world problems.
The University's Center for Advanced Agriculture and Sustainability, was established following a feasibility study commissioned by University President, Dr. Eric Darr. The study looked at opportunities to develop new career pathways into the fields of food, agriculture, renewable resources, and environment. These are sectors with strong growth in jobs and earning potential, but ones in which the U.S. is experiencing significant shortages in qualified talent to fill annual job openings.
One factor causing these growing talent shortages is rapid technological advancements that are changing the professional skills needed in these occupations. This presents unique opportunities for Harrisburg University to expand its offerings, while leveraging its existing strengths in relevant technology programs like data science and advanced manufacturing.
Leading the center is Ian Kanski, co-founder and former president of Integrated Agriculture Systems, an investor-backed developer of biological systems for improving the performance of organic fertilizers and micronutrient products.
Under Kanski's direction, the Center places a special emphasis on sustainable technology for food and agricultural production. There are two macro-trends Kanski said the center is focused on which are driving significant, long-term changes to our food system: First is the proliferation of new technology and the second is growing demand for localized and decentralized production.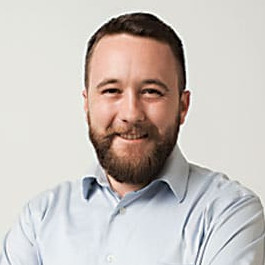 "People want access to healthy, high-quality and locally produced food, and technology is steadily making it possible for larger numbers of smaller farms to meet this demand," Kanski said. "To realize the immense opportunities these changes represent, both for people entering the workforce and for the local economies in which they live, our region needs to invest in new infrastructure and relevant educational programs."
The center works with world-class experts and industry leaders in sustainable, technology-enabled food and agriculture. And Kanski said the center is well on its way there, having received strong support from leaders in the ag-tech sector. The center is seeking funding partners to help bring new facilities and programs to the capital region that will drive entrepreneurship and economic growth.
In the long term, the University intends to make the Center a blueprint that other communities can adopt to put them on a path to sustainable food production and farming.
"Harrisburg University is an ideal home for this type of innovation in applied research and education models for several reasons – first and foremost, the agility of the institution and its entrepreneurial spirit," Kanski said. "It's also clear that the strength of the University's programs in technology fields has given HU great experience in working with industry partners and also with balancing traditional degree programs with diverse types of industry credentials that are prevalent in tech sectors. This is very relevant to where things are headed in the food and agriculture industries."
Going forward, as the groundwork is laid for the Center, there are a number of ways for those interested in the mission to get involved. In addition to building industry partnerships to help support the programs and research priorities of the Center, Kanski also wants to hear from community members who can help identify local needs and opportunities. Students and faculty also are invited to team with the Center to conduct applied research alongside industry partners.
Food, Agriculture, and the Environment are critically important sectors where there is an immense need for new solutions and talent. The potential offered by these sectors to students, the University, and the community is huge, Kanski said.
"When students and faculty are working on live projects alongside entrepreneurs and employers, everybody wins," he said. "Students can develop and demonstrate their abilities, faculty members stay connected to advancements in their fields, and industry partners get valuable work done while also meeting potential future employees."
"There are great jobs available in these areas that offer strong compensation and rewarding careers," Kanski added. "Everyone needs good food and a healthy environment to live in, so work that's done in these areas always has really tangible benefits in any community."
About Harrisburg University
Accredited by the Middle States Commission on Higher Education, Harrisburg University is a private non-profit university offering bachelor and graduate degree programs in science, technology, and math fields to a diverse student body. For more information on the University's affordable demand-driven undergraduate and graduate programs, call 717.901.5146 or email, Connect@HarrisburgU.edu