August 3, 2021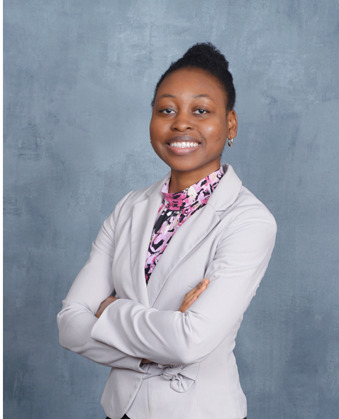 TERAY JOHNSON – Class of 2021
1.) What is your current role, and how did the HU Data Analytics program prepare you for it?
I'm currently a Senior Data Analyst of Clinical Transformation at LifeBridge Health in Baltimore. In this role, I create dashboards and analyze data for several outpatient practices and send my findings to the Executive Director of Population Health, the Director of Community Care Coordination, the Executive Director of the Clinically Integrated Network, and other leaders to drive the improvement of population health outcomes.
HU's data analytics program showed me the best practices for analyzing data and showing visualizations. Most importantly, I learned how to present data in a way that is easy to understand to those without an analytics background, whether presenting data visually, orally, or in writing.
2.) What are a couple of things you loved most about Harrisburg University? Teachers, resources, and relevant techniques.
HU's professors went above and beyond in helping myself and other students understand the material. They didn't rush through or cut off the flow of questions just to finish the lecture. They had no problem giving suggestions on work-related projects, not only class assignments. Their willingness to help and lift up each student shows how much they want their students to succeed. You can tell by their enthusiasm during lectures how passionate they are.
I also love that HU hosts an annual Data Analytics Summit and created the STEM-UP Network. Both have helped me connect with and tap into the expertise of data scientists outside of my field of healthcare.
3.) Describe how HU changed your life, and/or prepared you for the next level.
The hands-on experience in HU's classes helped me apply what I learned on my job. My very first semester at HU, I started using the data analysis techniques in my job. The nurses I was working with were blown away by my insights and analysis, and I was eventually promoted. I have no doubt that HU will continue to help me move forward professionally.
4.) What was your favorite class and why?
My favorite class was my first one, ANLY 500 – Analytics I: Principles and Applications. Dr. Scott Layden, my professor, opened my eyes to see the power of data to transform lives. He taught us how to translate data insights to be easily understandable. He also showed the link between statistics and data and that you must understand both to be a strong data scientist.
I loved learning R, the first coding language I had used, in the class. I began using R on my job my first semester, showing the nurses I was working with the power of data to improve patient care and employee satisfaction. Being able to immediately apply what I was learning to the real world shows the strength of HU's programs.
5.) What are some of your hobbies?
I love to read, mainly science fiction and fantasy novels. However, my favorite author is L.M. Montgomery; she writes mainly coming-of-age and romance novels. She's most well-known for writing the Anne of Green Gables series. Every time I read one of her novels, her beautiful, captivating prose makes me feel like I'm standing in the breathtaking scenery of twentieth-century Canada.
I also write fantasy novels. One of my dreams is to publish my books with a major publishing company, like Baen Books, HarperCollins, Simon & Schuster, or others. I would love for my novels to change lives and inspire others to pursue their dreams, no matter what obstacles they face.
ABOUT HARRISBURG UNIVERSITY
Accredited by the Middle States Commission on Higher Education, Harrisburg University is a private nonprofit university offering bachelor and graduate degree programs in science, technology, and math fields. For more information on the University's affordable demand-driven undergraduate and graduate programs, call 717-901-5146 or email, Connect@HarrisburgU.edu. Follow on Twitter (@HarrisburgU) and Facebook (Facebook.com/HarrisburgU).