March 30, 2022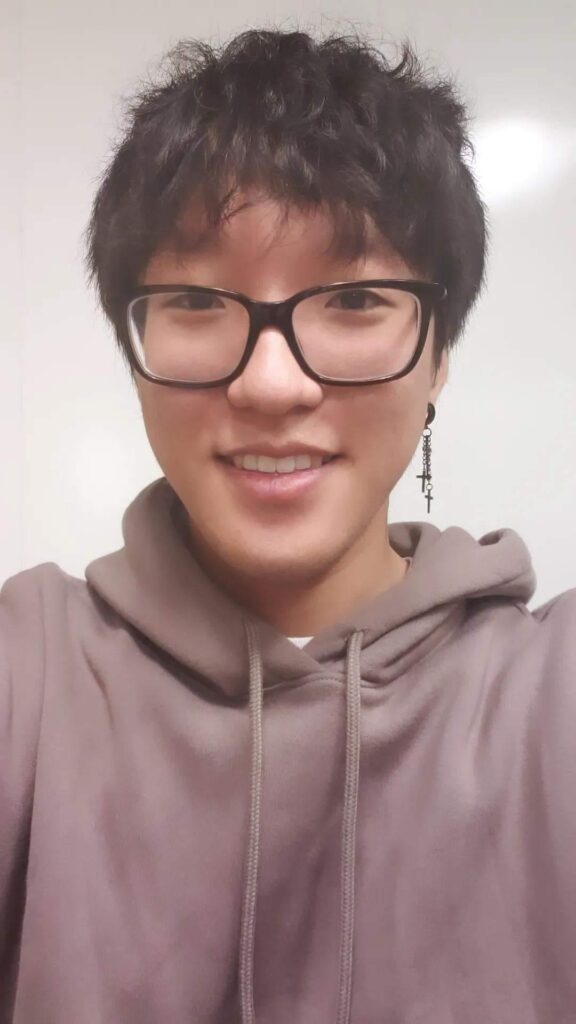 Harrisburg University senior Interactive Media major Titus Bang has landed a prestigious summer internship with the Microsoft Research New England Office in Cambridge, Mass.
Bang, who graduates from HU at the end of the spring semester, will be under the mentorship of Dr. Mary L. Gray within the Social Media Collective (SMC) of Microsoft Research from May through August. During his internship, Bang will work on Project Resolve, a multi-disciplinary project focused on building health equity and social justice through collaborative, community-driven innovation.
Microsoft Research (MSR) traditionally hires Ph.D. student interns and seasoned researchers. Bang is part of a small cohort of advanced undergraduate students chosen to be a part of the vibrant MSR community this summer under the mentorship of the top researchers in their fields, including Turing Award winners, Field Medal winners, MacArthur Fellows, and Dijkstra Prize winners, to make important contributions to new and ongoing research.
"Titus is a driven person who is curious about the human world, and the way in which people are shaped by their experiences and circumstances," said HU Social Computing and Human-Centered Interaction Design Professor, Dr. Tamara Peyton. "The human-centered focus of the User Experience Design concentration taught him not just research and design skills, but also understandings of the human world and its contexts. Because of this, Titus had a working knowledge of core classical and contemporary social theories. This gave Titus the ability to interact with MSR researchers at a level that is unusual for undergraduates in UX. His UXD and GEND training, therefore, along with his innate curiosity to know more by reading and researching additional human sciences theories are strongly correlated to why Titus was able to successfully land the MSR opportunity."
Bang's research interest lies in building social equity and justice through human-centered research and design practices. In his career, he hopes to create solutions and useful technology that directly addresses some of society's most pressing challenges with a focus on empowering marginalized or disenfranchised communities.
Born in Chicago and raised in Parkland, Fla., Bang credits his college success to his HU professors, especially Tamara Peyton.
"Dr. Peyton's formative mentorship and extraordinary teaching is central to my success in the growing user experience (UX) and human-computer interaction (HCI) field. I was not only instilled with solid fundamentals, but also trained by a network of incredible professors brought on through her leadership," he noted. "Through Dr. Peyton's expertise, I was able to land this exclusive internship with skills and abilities that are competitive to graduates from top engineering and HCI institutions."
"My relationships with my professors were key to my successful experience at HU. I stand on the shoulders of giants," Bang added. "I would like to thank my professors: Dr. Adams, Professor Irwin, Dr. McKnight, Dr. Boudreau, Professor Cackett, Professor Palmer, Professor Hood, and many more for their insights and guidance throughout my time here. In addition, thank you, Kristin DiMatteo, for assisting me in every step, along with the rest of Career Services and Experiential Learning at HU, for being an incredible resource throughout this journey."
ABOUT HARRISBURG UNIVERSITY
Accredited by the Middle States Commission on Higher Education, Harrisburg University is a private nonprofit university offering bachelor and graduate degree programs in science, technology, and math fields. For more information on the University's affordable demand-driven undergraduate and graduate programs, call 717-901-5146 or email, Connect@HarrisburgU.edu. Follow on Twitter (@HarrisburgU) and Facebook (Facebook.com/HarrisburgU).