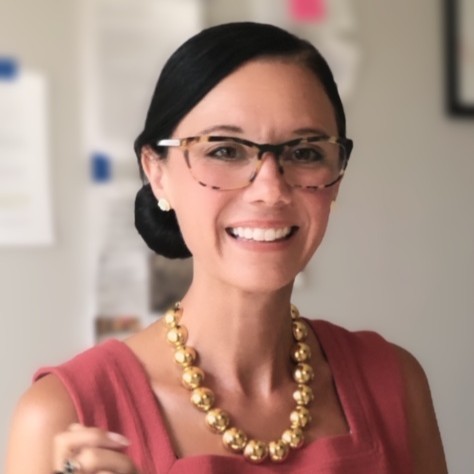 Jennifer Mowery, M.Ed.
Instructor of Agile Methodologies & Project Management
Jen Mowery is a doctoral candidate in Organizational Leadership at the University of Phoenix and a certified SAFe Agilist 5.0, Professional Scrum Product Owner & Professional Scrum Master. She is a Lecturer of Agile Methodologies and Course Advisor for PMGT 572 Agile Scrum Applied Projects, PMGT 573 Scaling Agile for the Enterprise, and PMGT 576 Agile Lean Transformational Leadership at Harrisburg University.
Earlier, Jen led digital transformation efforts (2017 – 2019) on a State/Government communications platform which was generating over 50M communications monthly and supported 12.6M customers.
She simultaneously focused as the Service Delivery Manager & Product Manager co-leading internal and external cross-functional teams while guiding the transition from waterfall; introducing Scrum, maturing to SAFe, and moving maintenance tickets to Kanban.
Jen has trained, coached, and developed new Product Owners, Scrum Masters, Business Analysts & Testers. She served as Release Train Engineer and facilitated multiple Big Room (or Program Increment) planning events.
Even earlier in her tenure, she led programs and teams through strategy development, change management, and technical integration of CRM and LMS to support enterprise Training & Knowledge Management efforts.
She has over a decade of passion-driven leadership experience and previously taught Principles of Management at Elizabethtown College.
Her dissertation has led her through three journeys that make up its Literature Review.
Journey One: Content Marketing, Surge of Information Availability, The Infographic, Information Overload, Design Principles and Elements, Cognition & Sense Making, Heuristics and Knowledge Management
Journey Two: Insight into Kanban, Agile Organizations & Importance of Leadership Support, Product Development, Continuous Delivery Pipeline (Continuous Exploration, Integration, Development), DevOps, Rapid Learning Cycles and Relentless Improvement
Journey Three: Innovation as a Process, Empathy Mapping, Insights & Analytics, Visual Storytelling, Design Thinking and Design Sprints.
She has research interests in the Immersive Education space and serves as an Advisory Board member for the VR/AR Association (Philadelphia Chapter) and attended its 2020 Global Summit. She is a multi-disciplinary contributor to for training, education, and storytelling.
Education
Doctor of Management, Organizational Leadership, ABD, University of Phoenix.
Master of Education, Educational Psychology, Temple University.
Bachelors of Science, Business Management, University of Phoenix.
Associate of Arts, Communications, Harrisburg Area Community College.