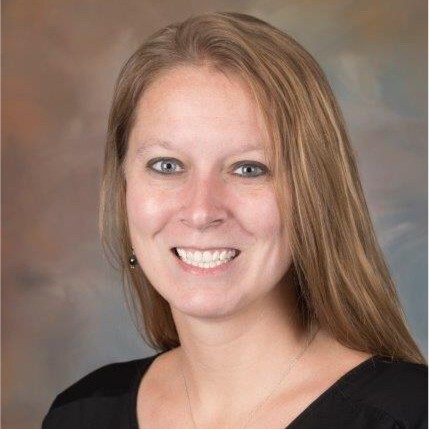 Rachel Fogle, Ph.D.
Associate Professor and Program Lead of Enviromental Sciences
Research Interests
As a broadly trained physiologist and an individual that loves learning, Dr Fogle's research interests are diverse. One of her interests is in education research. Specifically, the implementation and validation of innovative team-based learning curriculum for responsible conduct of research (RCR). It is hypothesized that ethical decision-making abilities (both short-term and long-term) can be increased through the use of a team-based, interactive RCR curriculum that is malleable to the instructor, biomedical discipline, and targeted audience.
In addition, Dr. Fogle is passionate about education and research relating to ending hunger and achieving food security while striving towards achieving a circular nutrient economy. Since 2017, Dr Fogle has led the University's aquaponic and hydroponic initiatives. Managing the 3,000 ft2 research greenhouse and 400 ft2 aquaponics lab has allowed her to engage with interdisciplinary HU students, local primary and secondary school students, international universities, community organizations, and agricultural professionals. The mission of HU Aquaponics is to provide authentic experiential learning opportunities to prepare students for careers in the rapidly growing controlled environment agriculture (CEA) sector, conduct research in coordination with leading CEA businesses, and provide fresh produce to alleviate regional food insecurity.
Courses Taught at HU:
GEND 460 – The Ethical Mind: Research Ethics & Scientific Integrity
ENVS 110 – Intro to Controlled Environment Agriculture
ENVS 120 – Horticultural Science & Practices
ENVS 240 – Recirculating Aquaculture Systems Management
ENVS 298 – Project I
ENVS 340 – Aquaponic System Design & Management
ENVS 365 – Internship
ENVS 498 – Project II
Education
Ph.D. in Cellular and Molecular Physiology, The Pennsylvania State University College of Medicine
B.S. Chemistry, York College of Pennsylvania