November 10, 2022
Harrisburg University students are encouraged to visit the Career Closet every Wednesday from 11 a.m. to 3 p.m. in the Career Services & Experiential Learning Suite located in Strawberry Square.
Choose from a selection of gently used professional attire to jump start your interview wardrobe for free!
The Office of Career Services & Experiential Learning Suite is in Strawberry Square, directly beside Harrisburg University's entrance. The team provides support to undergraduate and graduate students, alumni, staff, employers, and regional organizations. Learn more at  https://www.harrisburgu.edu/academics/career-services-experiential-learning/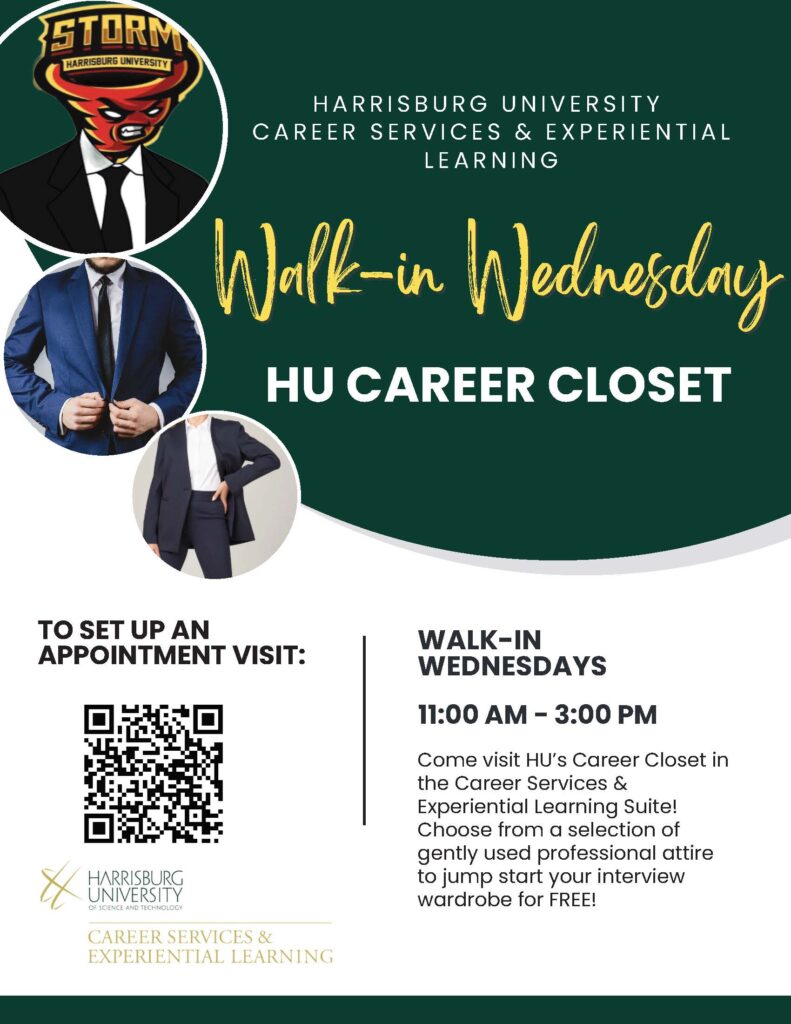 ABOUT HARRISBURG UNIVERSITY
Accredited by the Middle States Commission on Higher Education, Harrisburg University is a private nonprofit university offering bachelor and graduate degree programs in science, technology, and math fields. For more information on the University's affordable demand-driven undergraduate and graduate programs, call 717-901-5146 or email, Connect@HarrisburgU.edu. Follow on Twitter (@HarrisburgU) and Facebook (Facebook.com/HarrisburgU).