December 16, 2021
Harrisburg University is looking for the next generation of entrepreneurship with its launchU2022 student "shark tank" startup challenge.
The Center for Innovation & Entrepreneurship (CIE) at the University is accepting submissions from high school students and college undergraduates through March 1. This is the perfect opportunity for students to present their startup ideas!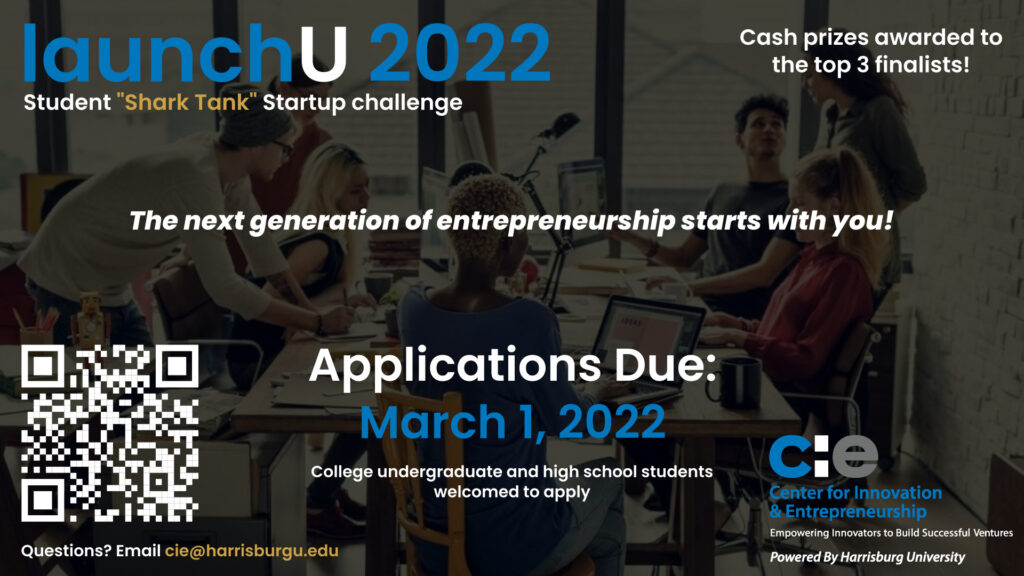 The launchU startup challenge is an annual event hosted by Harrisburg University's Center for Innovation & Entrepreneurship. Students are given the opportunity to flesh out an idea with the help of faculty, staff, and other mentors without any costs, while learning the basics of innovation and entrepreneurship. Three winners will be selected by a formal judging committee and awarded prizes. One grand prize winner will be selected to incubate his or her business idea through the Harrisburg University Innovation Lab.
The competition will be held virtually on May 12, 2022. For more information and to apply, go to https://cie.harrisburgu.edu/launchu/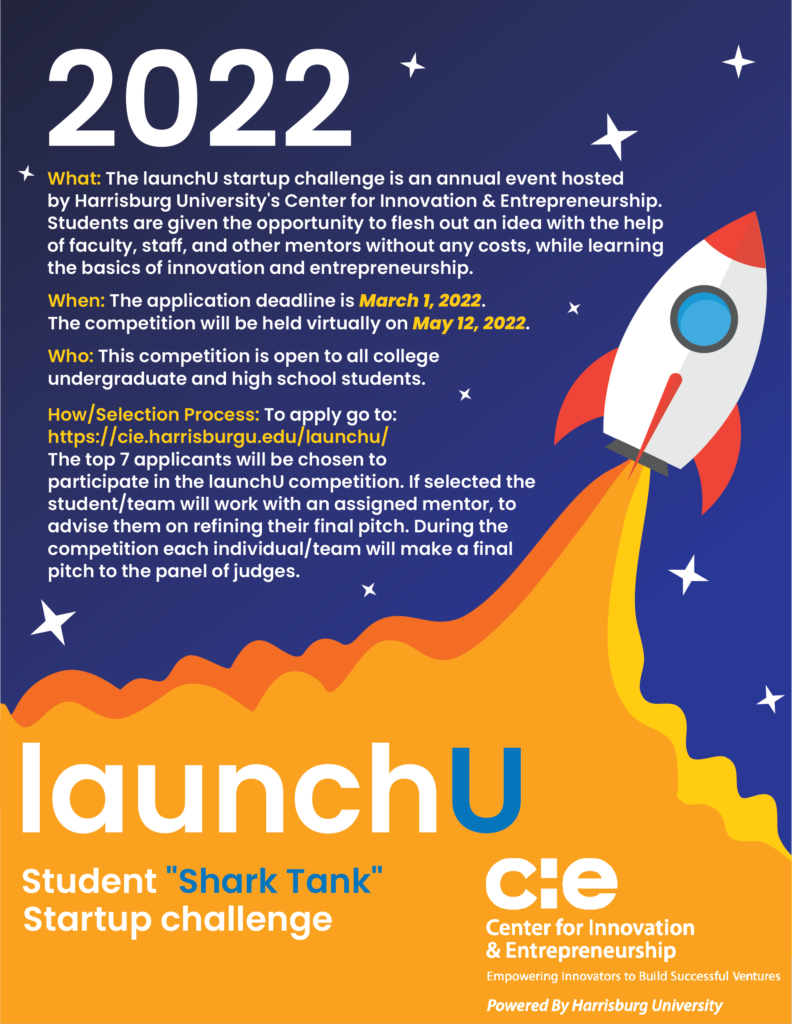 ABOUT HARRISBURG UNIVERSITY
Accredited by the Middle States Commission on Higher Education, Harrisburg University is a private nonprofit university offering bachelor and graduate degree programs in science, technology, and math fields. For more information on the University's affordable demand-driven undergraduate and graduate programs, call 717-901-5146 or email, Connect@HarrisburgU.edu. Follow on Twitter (@HarrisburgU) and Facebook (Facebook.com/HarrisburgU).