February 23, 2023
HU science students, accompanied by faculty and staff, visited Princeton University Wednesday to learn more about Princeton's graduate degree programs and meet graduate students attending the Ivy league University.
After arriving to Princeton, HU students  met for a Graduate School Informational Session in the Lewis Thomas Laboratory Building. The students then rotated for about an hour, having conversations with Princeton science graduate students about their time at Princeton and their journey to get there. HU students then toured the research lab of Dr. Martin Jonikas, the lab's rooftop greenhouse, and the Instrument and Analysis lab.
Students toured several buildings at the university, walking through connecting underground tunnels, and learning about research and viewed dinosaur skeletons on display.
Last month, a group of faculty and researchers from Princeton University visited HU to learn about research conducted by HU students, share research taking place at Princeton, and discuss graduate school opportunities.
Faculty and students at both schools look forward to similar visits next year.
Pictures from the trip can be found above below.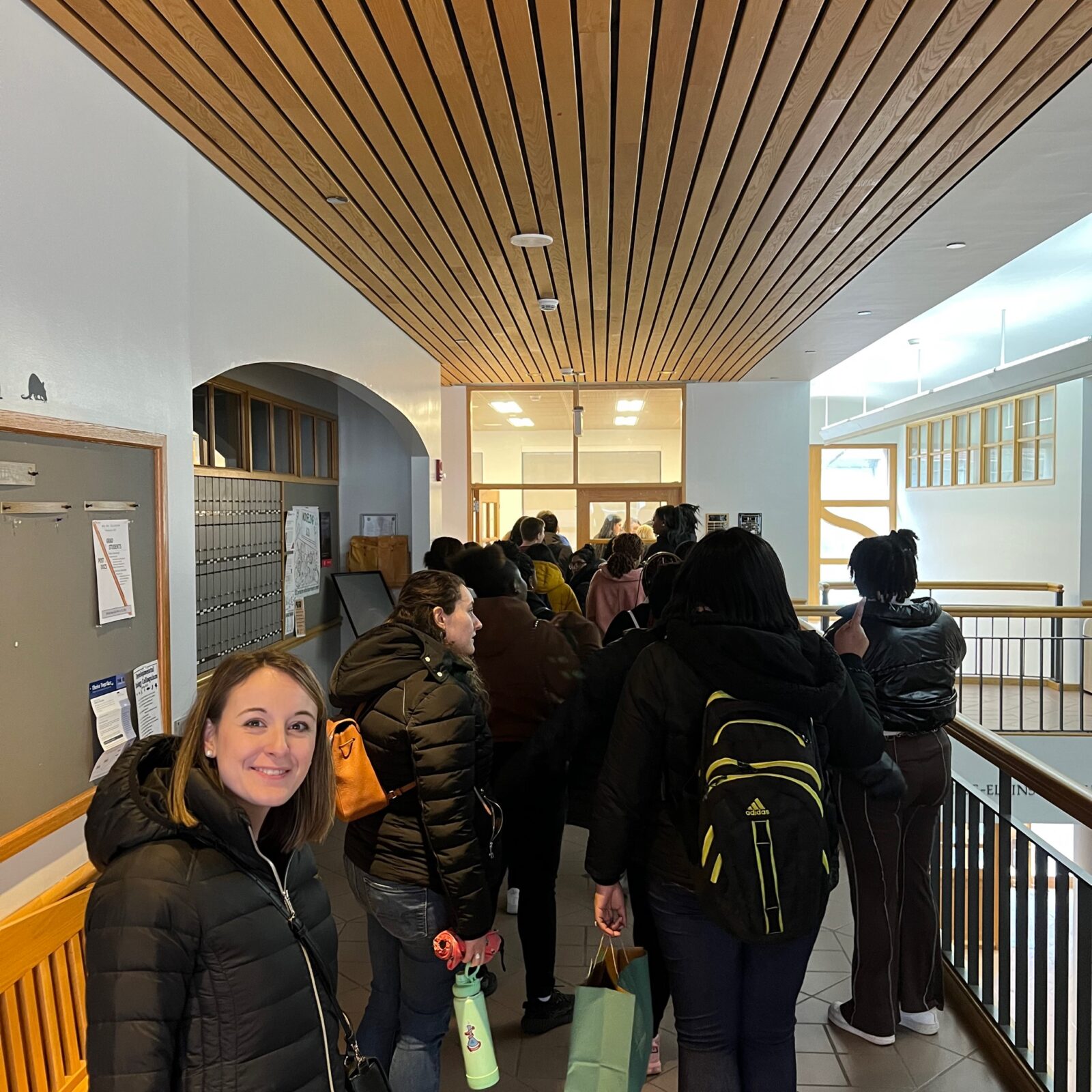 ABOUT HARRISBURG UNIVERSITY
Accredited by the Middle States Commission on Higher Education, Harrisburg University is a private nonprofit university offering bachelor and graduate degree programs in science, technology, and math fields. For more information on the University's affordable demand-driven undergraduate and graduate programs, call 717-901-5146 or email, Connect@HarrisburgU.edu. Follow on Twitter (@HarrisburgU) and Facebook (Facebook.com/HarrisburgU).