A research paper authored by Harrisburg University professors and students has been accepted for publication in an upcoming Springer academic book series.
The paper, "A Proactive Approach to Combating the Opioid Crisis Using Machine Learning Techniques," will appear in the "Health Informatics" section of the "Transactions on Computational Science & Computational Intelligence" series.
Pictured clockwise from top left are Ethel Mensah, Pooja Kumar, Musarath J. Rahmathullah, Dr. Siamak Aram, and Dr. Roozbeh Roozbeh Sadeghian
Researched and written by Ethel Mensah (student), Musarath J. Rahmathullah (student), Pooja Kumar (student), and Professors Roozbeh Sadeghian, and Siamak Aram, the paper also has been accepted for presentation at the
6th International Conference on Health Informatics & Medical Systems.
Below is an abstract from the paper:
"The use of big data analytics tools and Machine Learning techniques in identifying and predicting opioid use disorder is a relatively new and emerging area. Previous studies analyzing trends in the opioid crisis have identified an increasingly expensive and worsening epidemic. Many factors contribute to opioid use, abuse, and addiction. Opioid addiction is a complex disease involving various physiological pathways, as well as environmental factors.
There is some evidence to suggest that people with low education levels, high unemployment and poverty levels are at higher risk of opioid abuse. In this paper, we evaluated different conventional Machine Learning models including Support Vector Machines (SVM), Decision Tree and Logistic Regression and advanced algorithms like Gradient Boosting.
The models were developed to predict opioid abuse disorder using county-level education, poverty, and unemployment data.
In contrast, the results suggest that populations with higher socio-economic status are at greater risk of opioid abuse disorder compared to individuals with lowers. This can be attributed to underlying factors not previously captured increased availability of opioids and resources to acquire them.
Identifying which areas and populations are at higher risk of opioid abuse disorder and underlying contributing factors will help inform judicious effective policies, programs, and solutions to tackle the worsening health crisis."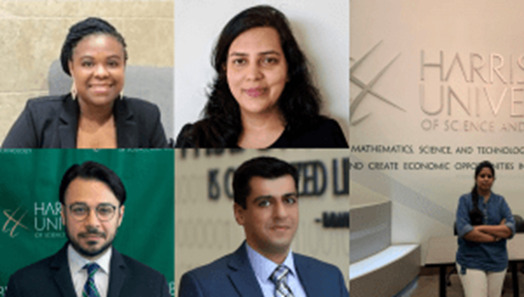 About Harrisburg University
Accredited by the Middle States Commission on Higher Education, Harrisburg University is a private nonprofit university offering bachelor and graduate degree programs in science, technology, and math fields to a diverse student body. For more information on the University's affordable demand-driven undergraduate and graduate programs, call 717.901.5146 or email, Connect@HarrisburgU.edu.